This week, a look at the late James Galanos' licensed Vogue patterns. (See my McCall's post here.)
1960s

Vogue Patterns introduced James Galanos patterns in late 1967, with two dress designs modelled by Maud Adams and Lauren Hutton. The counter catalogue promotes Galanos' "masterful touch" with an alternate shot of Vogue 1854, an A-line dress with side pleats at right front and left back:
Lauren Hutton models Vogue 1855, a coat dress with double inverted pleats in the back:
This short, wrap-effect evening dress has square armholes and front pleats concealing pockets:
1970s
Later Galanos patterns were photographed on location in New York, where the designer showed his collections. This dress goes one further than Vogue 1855 and has double inverted pleats in both front and back:
Jumpsuit Vogue 2524 features a shoulder yoke, pintucks, and wide, corded belt:
The latest Galanos pattern I've seen is Vogue 2639, a long-sleeved evening dress with front slit and waistline smocking detail:
A dreamy illustration made the cover of the news leaflet: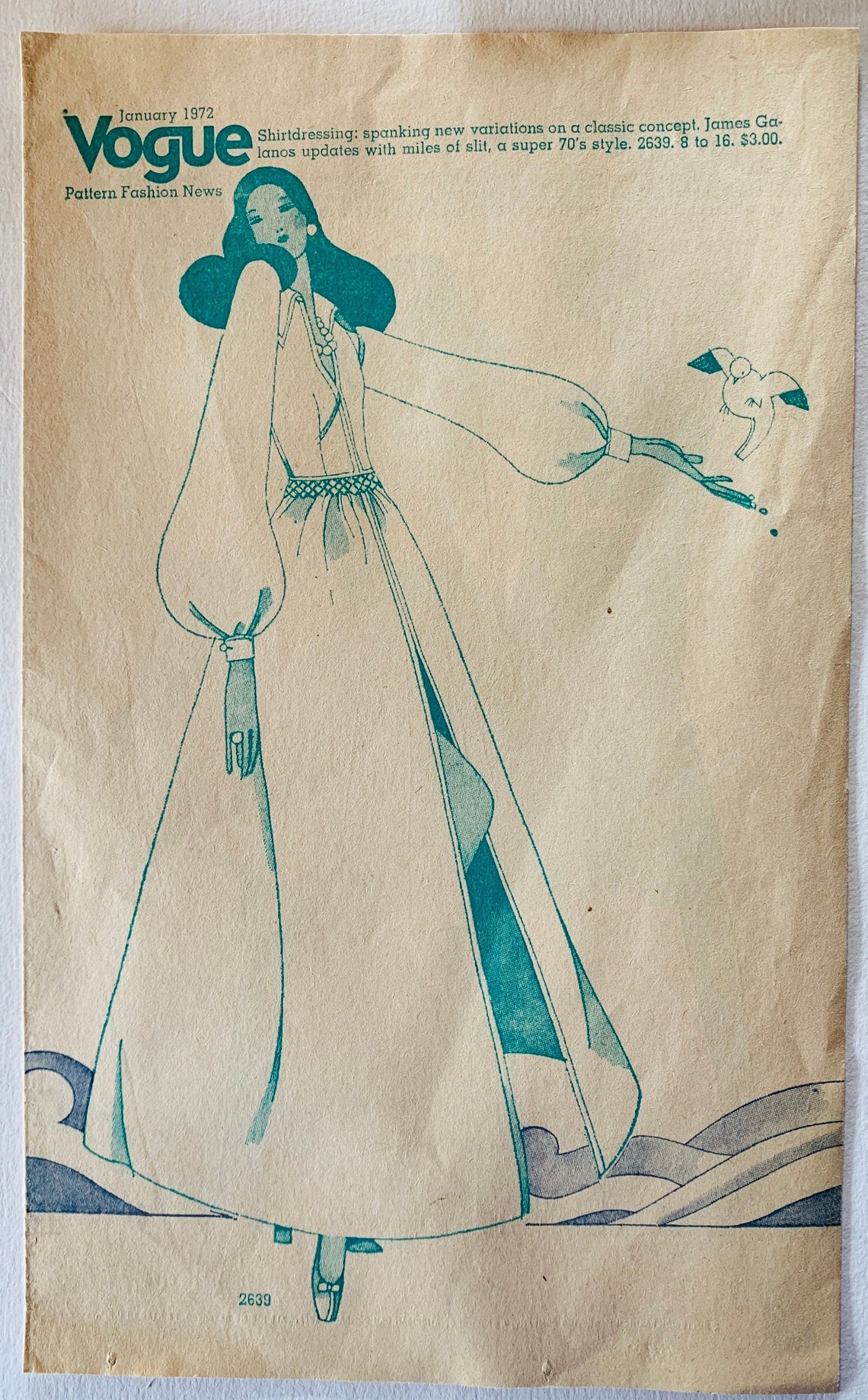 For more on James Galanos, see Hamish Bowles' obituary for Vogue or watch LACMA's 1996 documentary, Galanos on Galanos (with thanks to Jen O of the Pintucks blog).