As part of its recent Mary Quant exhibit, the V&A shared a pattern for an early Quant design. The Georgie dress dates to the Bazaar days, before Quant's deal with Butterick.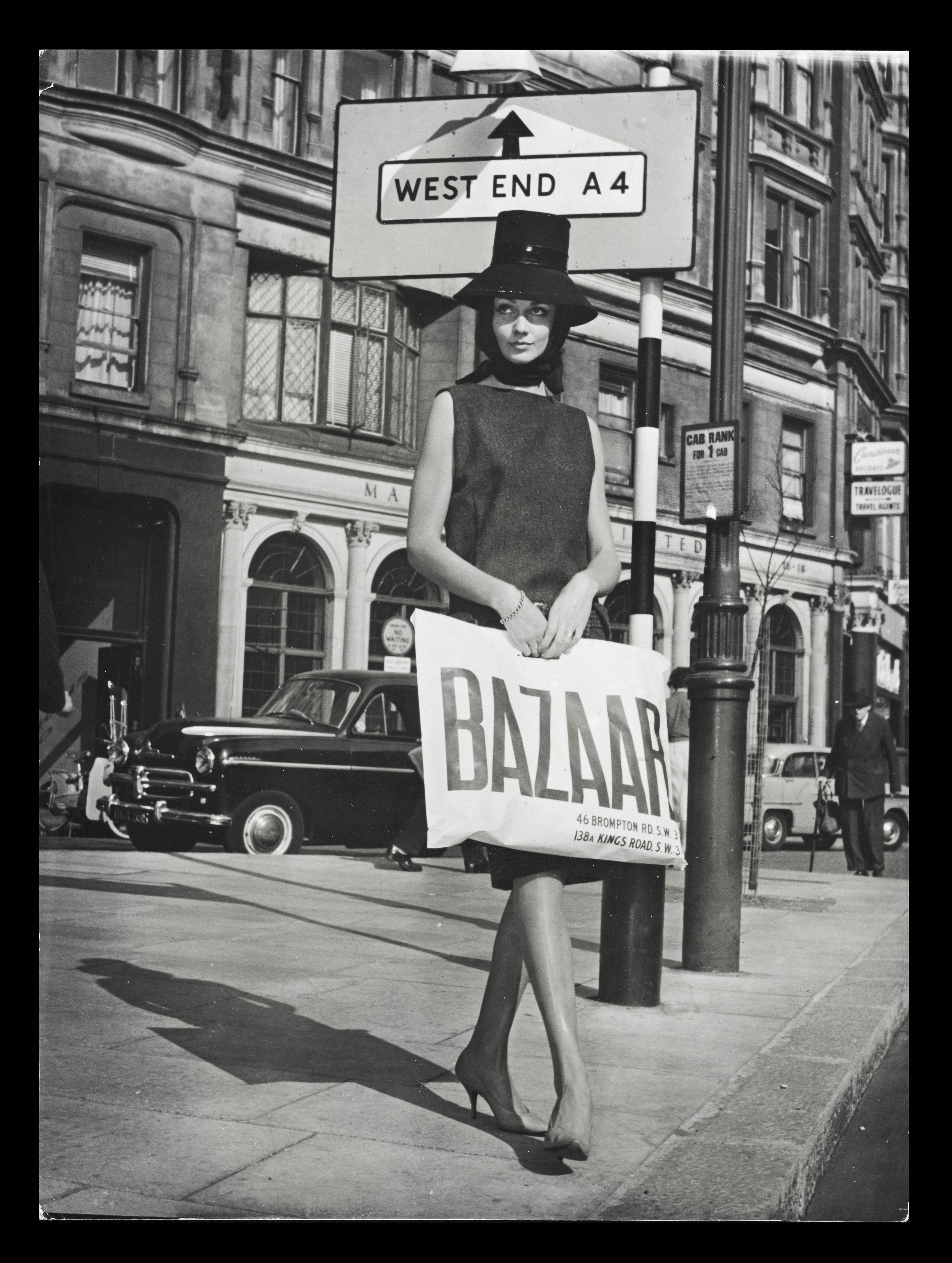 The V&A's Georgie dress— purchased new in Truro, Cornwall — is striped cotton lined with cotton batiste.
As Quant's archive shows, the dress was also available in taffeta-lined chiffon as the Rosie, in black, pink, or jade.
The Georgie pattern was developed from Quant's original by London's Alice & Co Patterns, a mother and daughter team with a connection to the museum: the younger generation, Lilia Prier Tisdall, works there as a costume display specialist.
The dress has a surplice bodice, three-quarter sleeves, pleated skirt, and sash belt. For the original's lively, reverse stripe effect, cut the skirt on a different grain than the sleeves and bodice.
The pattern gives detailed instructions, including for the pleated trim.
Download the Georgie dress pattern. (Instructions here.) The pattern has 7 pieces, arranged in 3 formats: A0, A4, and US Letter. Test square included to check scale.
Size: Two size ranges, UK 6–16 and 18–22
Yardage: 4m (4.5 yds) of 45″ fabric, 1m (1 1/8 yds) lining
Recommended fabrics: Soft cotton, cotton blends, or glazed cotton.
Seam allowance: 1cm (3/8″)
Notions: 56 cm (22″) flat zipper, interfacing for belt.
Notes: Skirt, frill, and belt pieces are to be drafted.
Click here for more instalments in my Free Designer Patterns series.