Nothing says Swinging London like Mary Quant. The pioneer of the Chelsea Look will receive a major retrospective at the Victoria and Albert Museum in 2019. (An earlier exhibit, Manchester Art Gallery's Mary Quant: Fashion Icon, had to close early due to conservation issues.)
The V&A is seeking vintage Quant for the show, including garments — or even photos of garments — made with Mary Quant patterns. See here for more details, or email the curators at maryquant@vam.ac.uk. Update: submissions are now closed.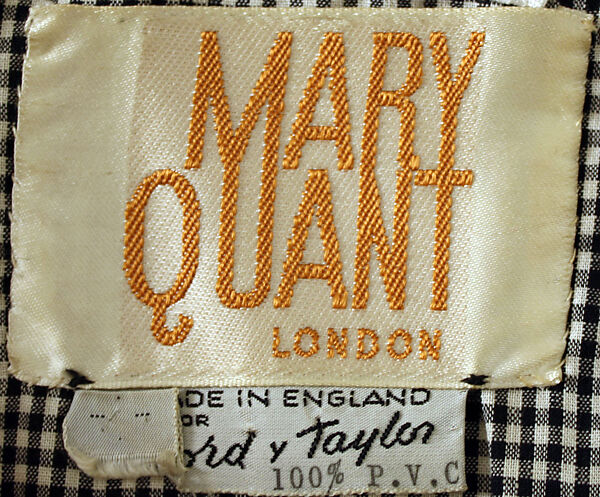 Butterick licensed Mary Quant patterns from the mid-'60s to the early '70s. (See my Mad Men-era post.)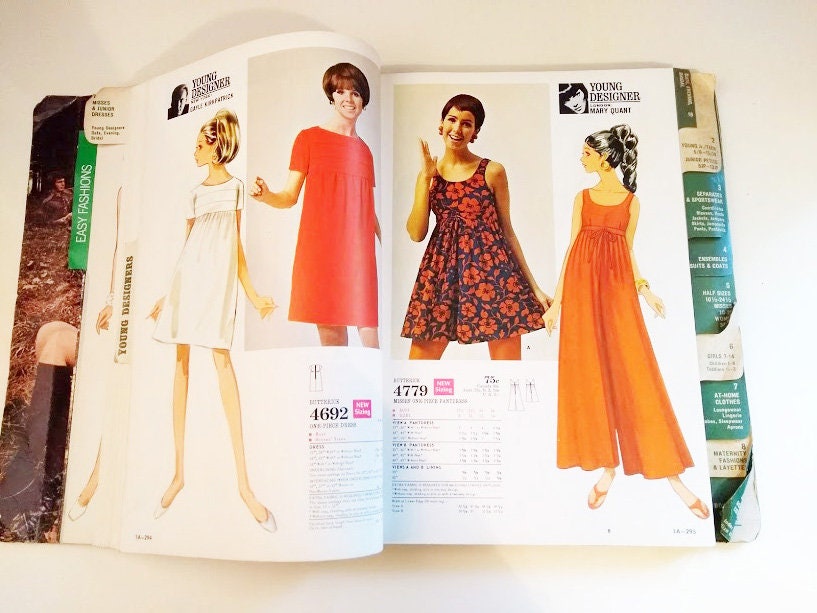 For knitters, there were also ultra-mod knitting patterns. Some of these vintage booklets are available as official reissues, like these ones from Mary Maxim. (More on Ravelry.)
Mary Quant and her husband were profiled in Life magazine as early as 1960. (View story here.)
For his 1963 Life feature on the Chelsea Look, Norman Parkinson photographed Melanie Hampshire and Jill Kennington in these Mary Quant dresses:
Butterick released its first Mary Quant patterns in fall, 1964. Here's Celia Hammond on the cover of the retail catalogue:
The Butterick Home Catalog hailed Quant as the originator of the Chelsea Look.
The earliest Mary Quant patterns pre-date the Young Designer line. This dress pattern even includes the rosette: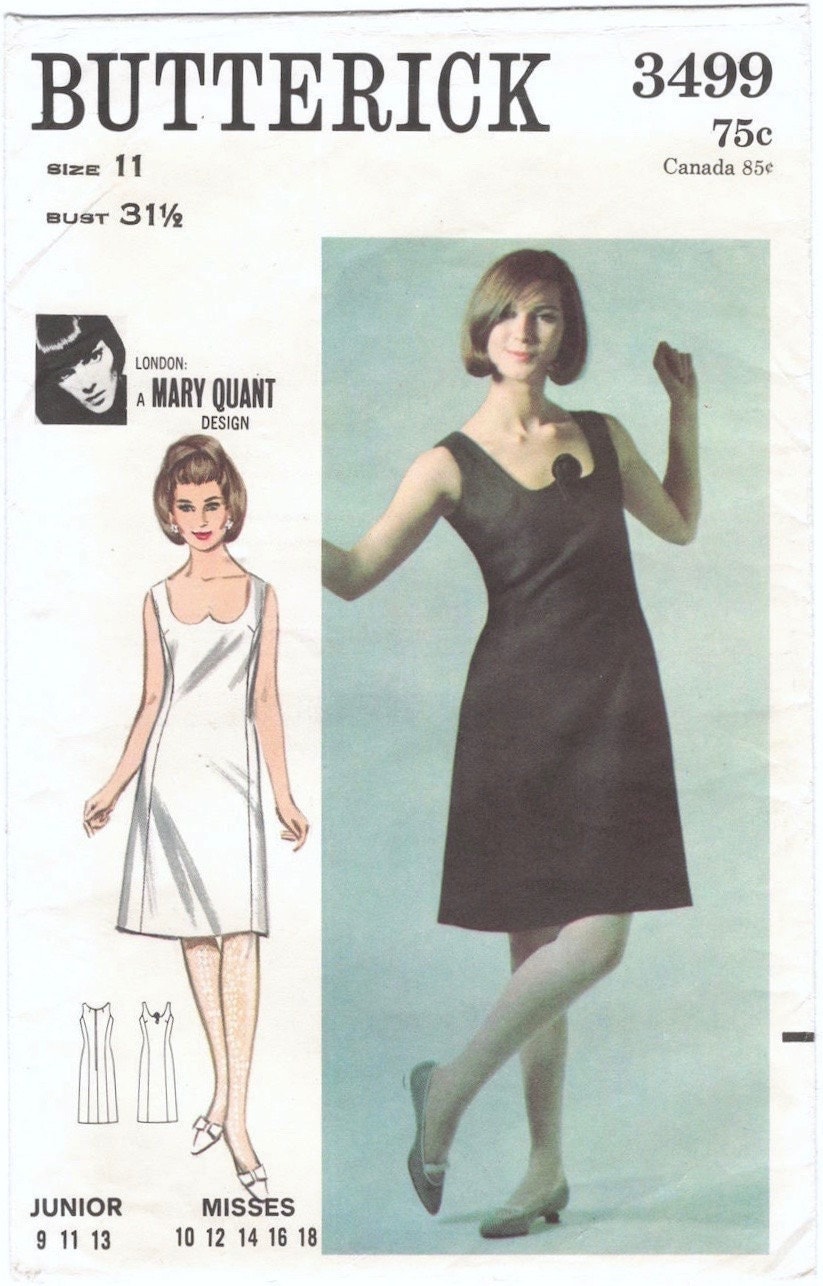 British copies of this dress pattern say "featured in Queen magazine." Jill Kennington wore this and other Butterick Young Designers in what was billed as "The Queen's first ever make-it-yourself fashion."
Here Moyra Swan models a mod scooter dress. Suggested fabrics include linen, jersey, lightweight wool, and knits.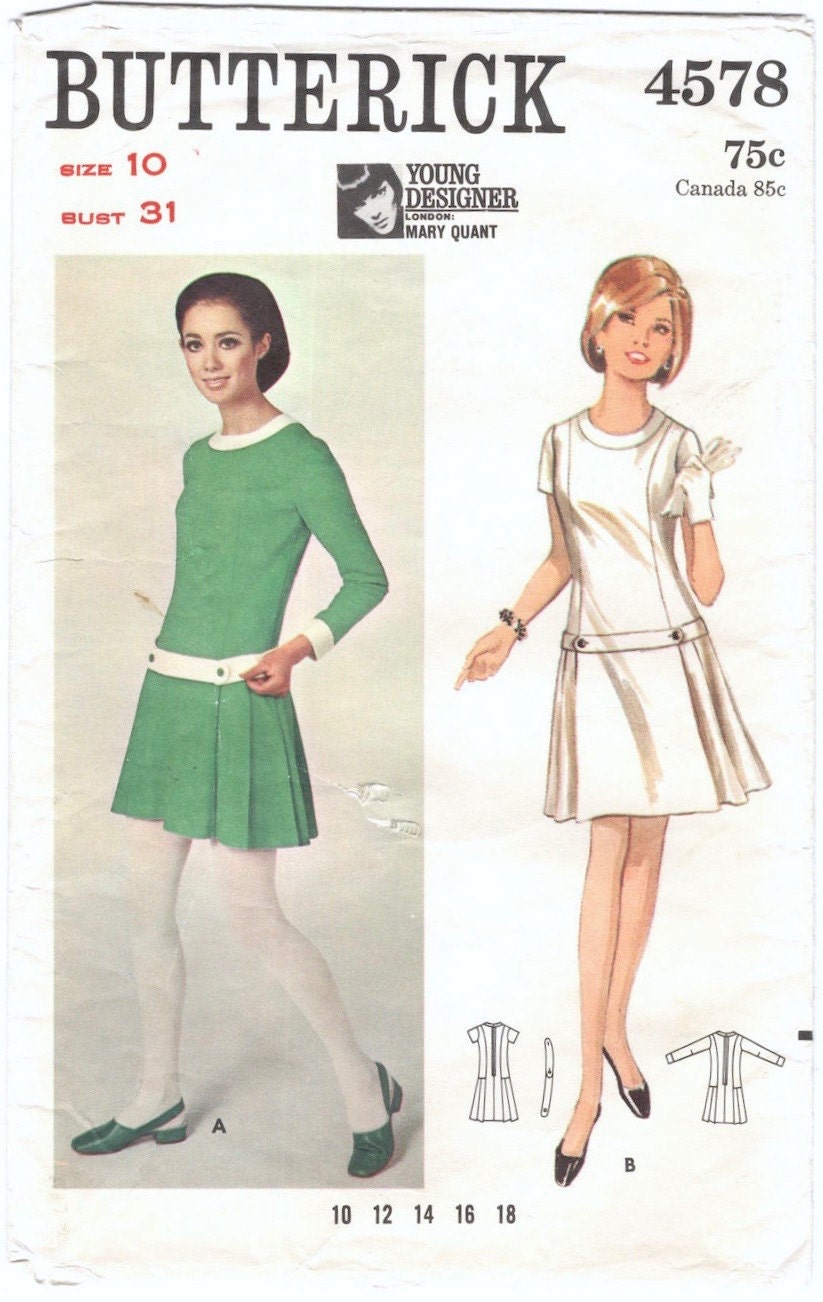 This jumpsuit or playsuit came with a matching mini skirt — "the latest put-togethers":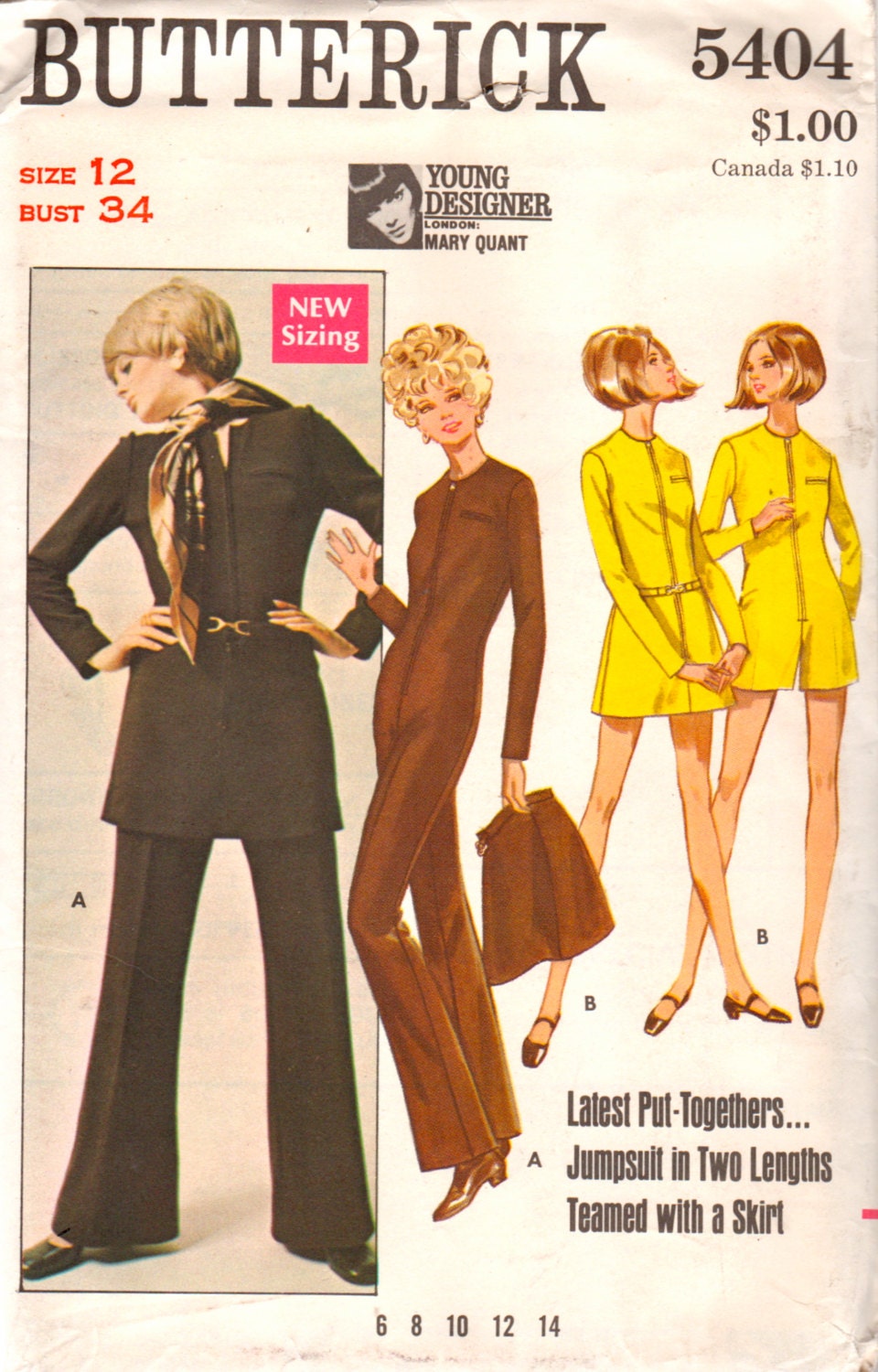 What to wear with a Mary Quant mini dress? Why, go-go boots, of course:
By 1970, a Quant jumpsuit was more fluid, with a pointed collar; this pattern also includes a maxi-length cardigan. The catalogue gives a better view of the inflatable chair: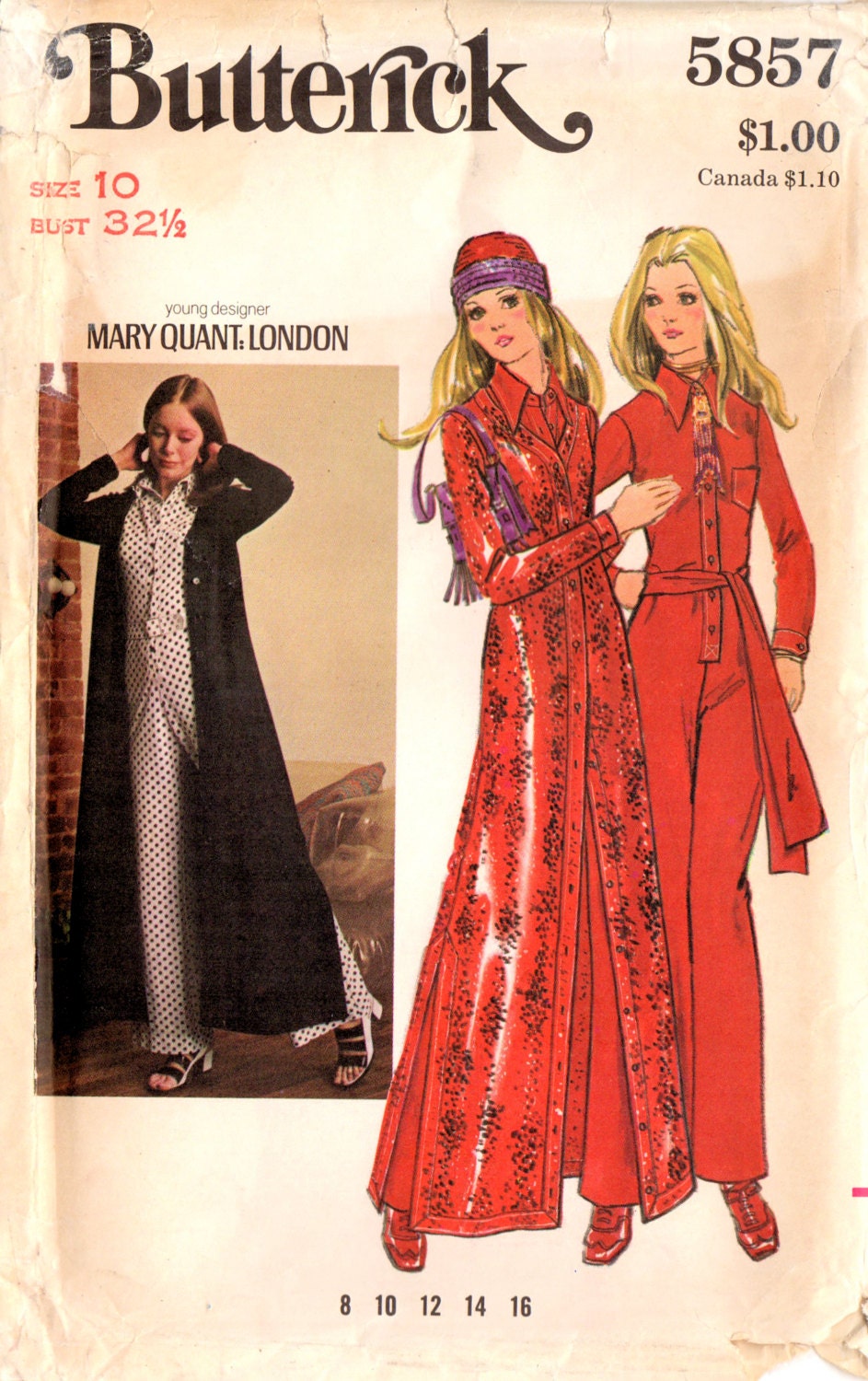 Mary Quant in a more romantic mode means a sheer tunic worn with knickers. View B is a maxi dress.
After 1971 or so, Butterick Young Designer patterns had illustrations, not photos. This Mary Quant dress dates to circa early '73.
Have you made anything from a Mary Quant pattern?