The Saturnalia begins today. To mark the ancient Roman festival, here's a look at patterns inspired by Saturn's grandson, Hercules.
Rumours are swirling about a live-action Disney Hercules. The studio's animated Hercules came out over two decades ago in summer, 1997. By the fall, the pattern companies were ready with Hercules-inspired costumes for children and adults.
Hercules and Megara is still a popular couple's costume. Here is Butterick's unofficial costume pattern:
The easier-to-find children's version:
Before Simplicity held the Disney license, the company combined unofficial Hercules costumes with its take on Xena, Warrior Princess.
Meanwhile, McCall's had this design — "Princess, Gladiator, and Female Warrior."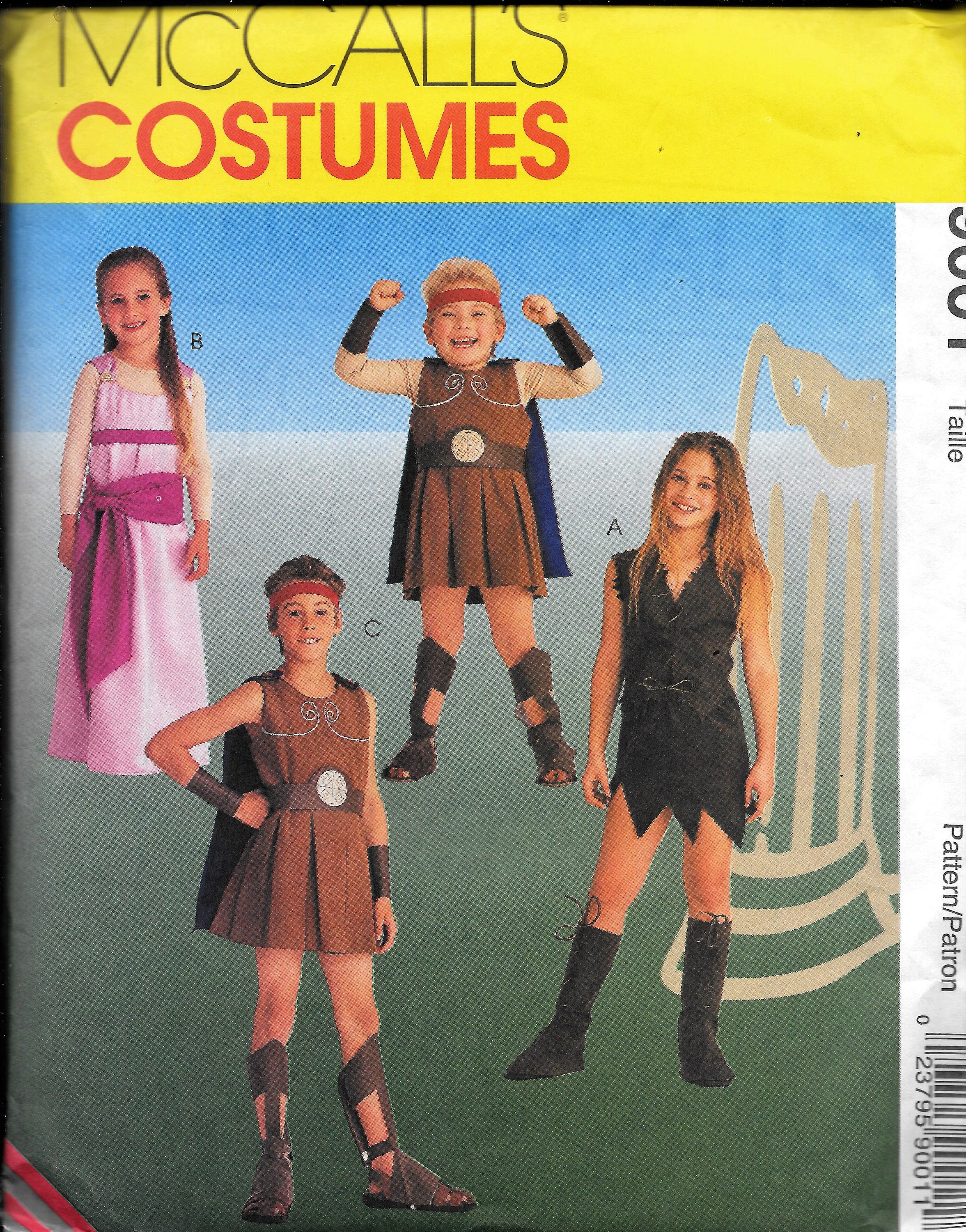 Happy Saturnalia!