Oscar season is upon us, and that means goddess gowns. Goddess gowns usually share elements of classical drapery and the simple construction of the toga and chiton. Here's a selection of patterns for Greco-Roman-inspired evening wear.
This 1920s evening dress from the House of Worth features elegant back drapery, with a beaded appliqué holding more drapery at the left hip:
The illustration for this 1930s Lanvin 'scarf frock' plays up the classical mood with a fluted pedestal and ferns:
This late 1940s one-shouldered evening dress has a long panel that can be worn belted in the back or wrapped around the bared shoulder:
Toga-like drapery distinguishes these short, Sixties evening dresses by Pauline Trigère and Jacques Heim: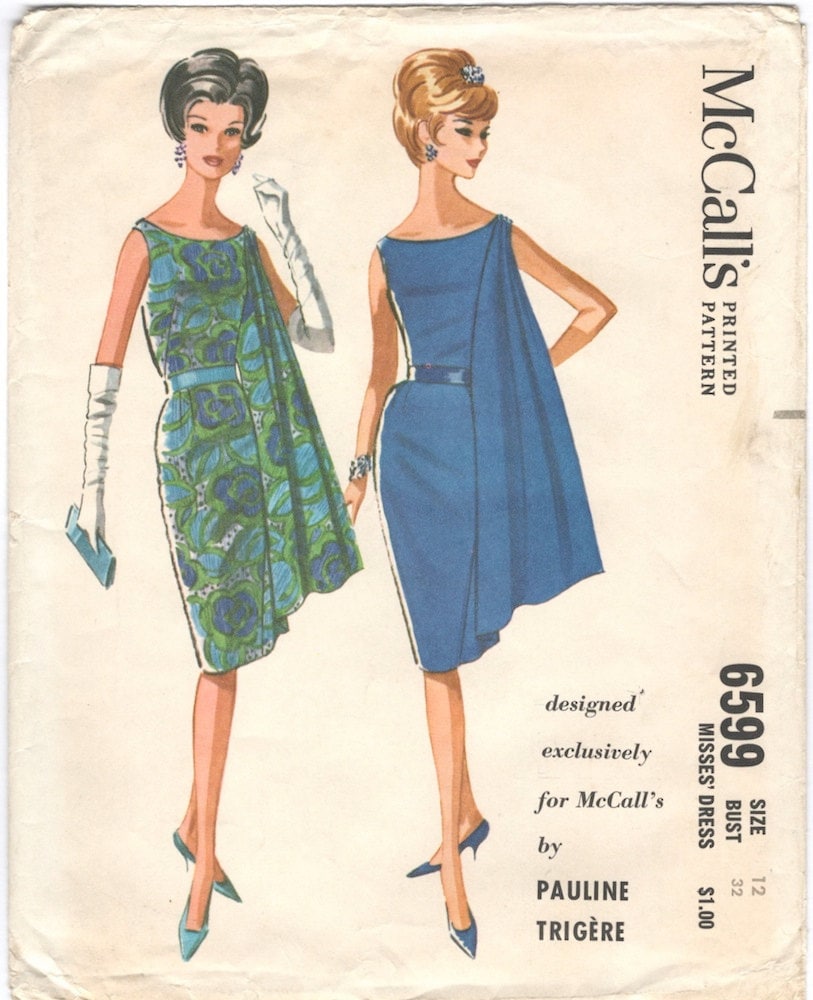 This late '60s Yves Saint Laurent evening dress has a classical simplicity, with the bodice gathered into a boned collar:
This Pucci loungewear has culottes on the bottom, but still has that 'goddess' flavour (modelled by Birgitta Af Klercker):
Angeleen Gagliano models this mid-Seventies Lanvin evening dress and toga:
This Pierre Balmain evening ensemble, modelled by Jerry Hall, shows a more literal interpretation of classical dress:
Finally, this jersey gown with beaded waistband, from Guy Laroche by Damian Yee, is an example of the recent trend for goddess gowns: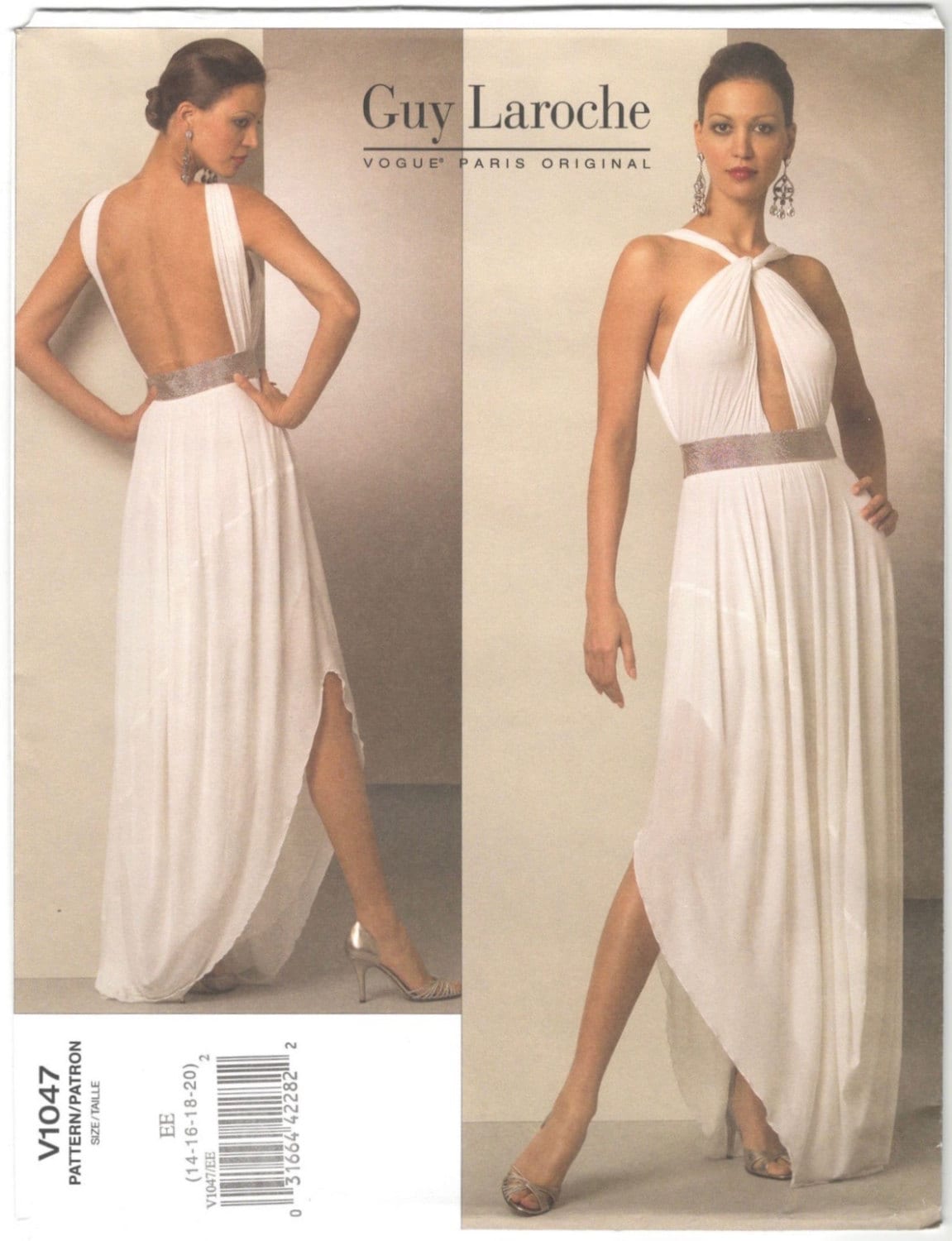 (From the Spring 2007 Laroche collection, the pattern is still in print now out of print.)
"Goddess" was the theme of the 2003 Costume Institute exhibit; the catalogue, Goddess: The Classical Mode (Yale UP, 2003) is still available.