The PatternVault blog is ten! That's a whole decade of writing about fashion, fine sewing, and the venerable tradition of paper patterns. If you're curious about where it all began, check out my 2011 series on Alexander McQueen sewing patterns.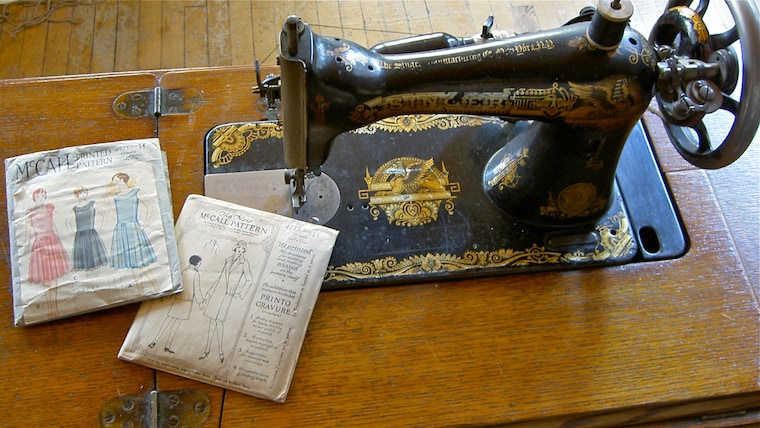 Yes, I'm still busy with the campaign to save the beautiful, historic St. Giles church here in Hamilton, Ontario. If you're like me and you value historic buildings — or are concerned about the climate impact of demolition — you can sign the petition HERE.
As we leave the worst of COVID behind us, there is talk of a postpandemic boom, a new prosperity along the lines of the Roaring Twenties. (See Peter Coy, "The 1920s Roared After a Pandemic, and the 2020s Will Try," and Dhara Ranasinghe, "Back to the future: 2020s to echo roaring 20s or inflationary 70s?")
Will fashion follow suit? Sarah Burton's Fall '21 collection for McQueen features a new robe de style, reminiscent of Lanvin's Colombine. (See top of post; on the Lanvin gown see my Selvedge article).
As savvy collectors and long-standing readers of this blog will know, the craft of home-sewn couture flourished in the 1920s. The decade saw the first issues of Vogue Pattern Book and the launch of McCall's earliest couture patterns.
What do you think? Is it time for a couture sewing renaissance?