Will you be watching the Oscars on Sunday? In past years I've posted about goddess gowns and caftans. This year, a look at red carpet-worthy pantsuits.
The Best Actress winners who have accepted their award in trousers can be counted on one hand: Barbra Streisand (1969, in Arnold Scaasi); Jane Fonda (1972, in Yves Saint Laurent); Sissy Spacek (1981); Jessica Tandy (1990, in Armani); and Jodie Foster (1992, also in Armani). But then, Katharine Hepburn never attended.
Celebrity style icons Gwyneth Paltrow, Angelina Jolie, and Kate Moss started appearing on the red carpet in pantsuits in the 1990s and early 2000s.
Recently, more and more female celebrities have been choosing tuxedos and jumpsuits for formal events.
Here are some patterns—now available in the shop—that would be perfect for your next gala appearance.
The year Jane Fonda won an Oscar for her performance in Klute, Vogue Patterns released this Valentino design for an evening jumpsuit and jacket: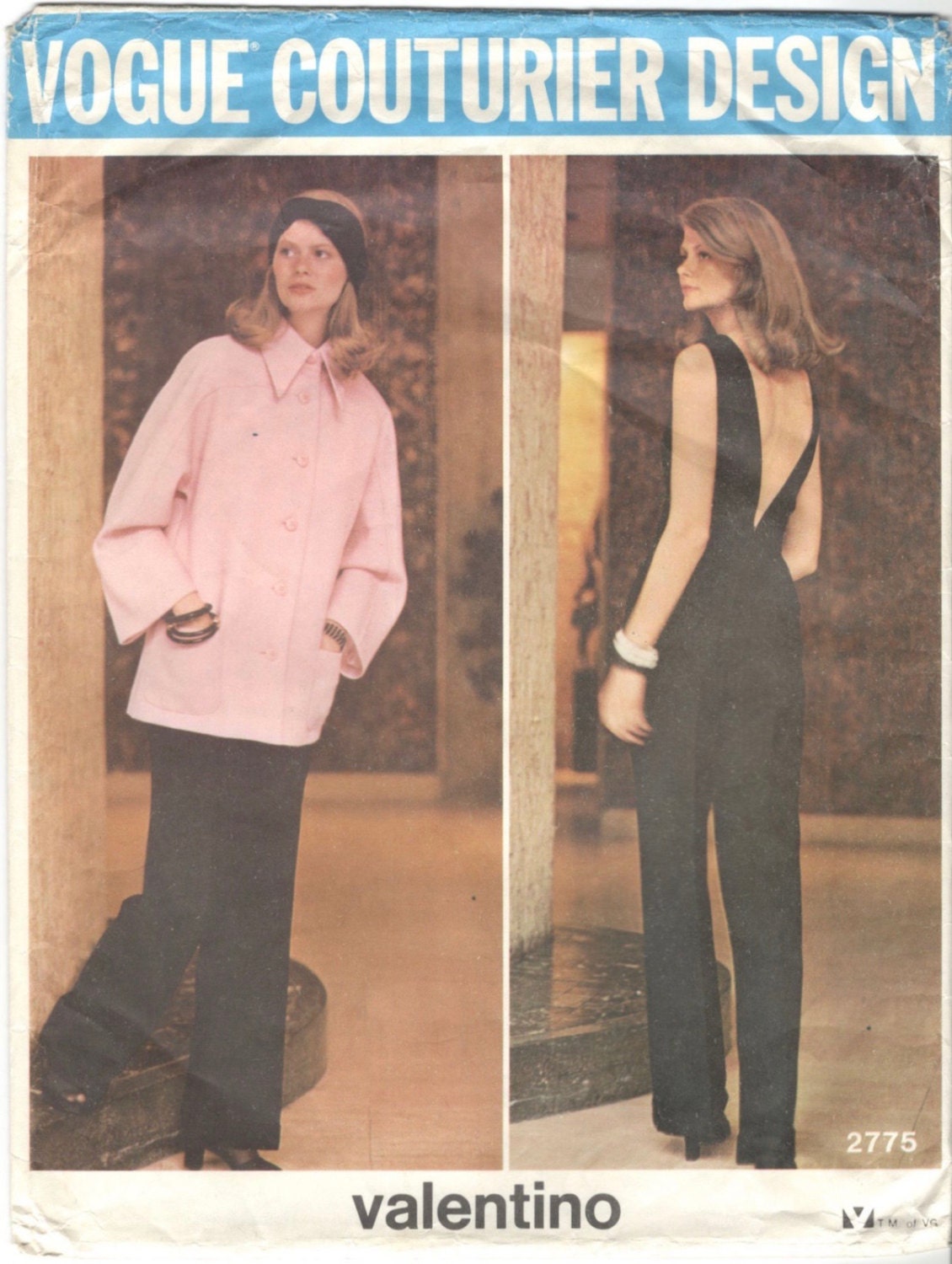 Calvin Klein had the Annie Hall look nailed before Woody Allen's movie started filming (in spring, 1976). Vogue 1369, a designer wardrobe pattern, highlights the three-piece pantsuit:
Fast forward to 1999, when Alexander McQueen presented a futuristic millennium collection for Givenchy (Fall 1999 prêt-à-porter; post here). The long, detailed jacket was designed for shimmery fabric: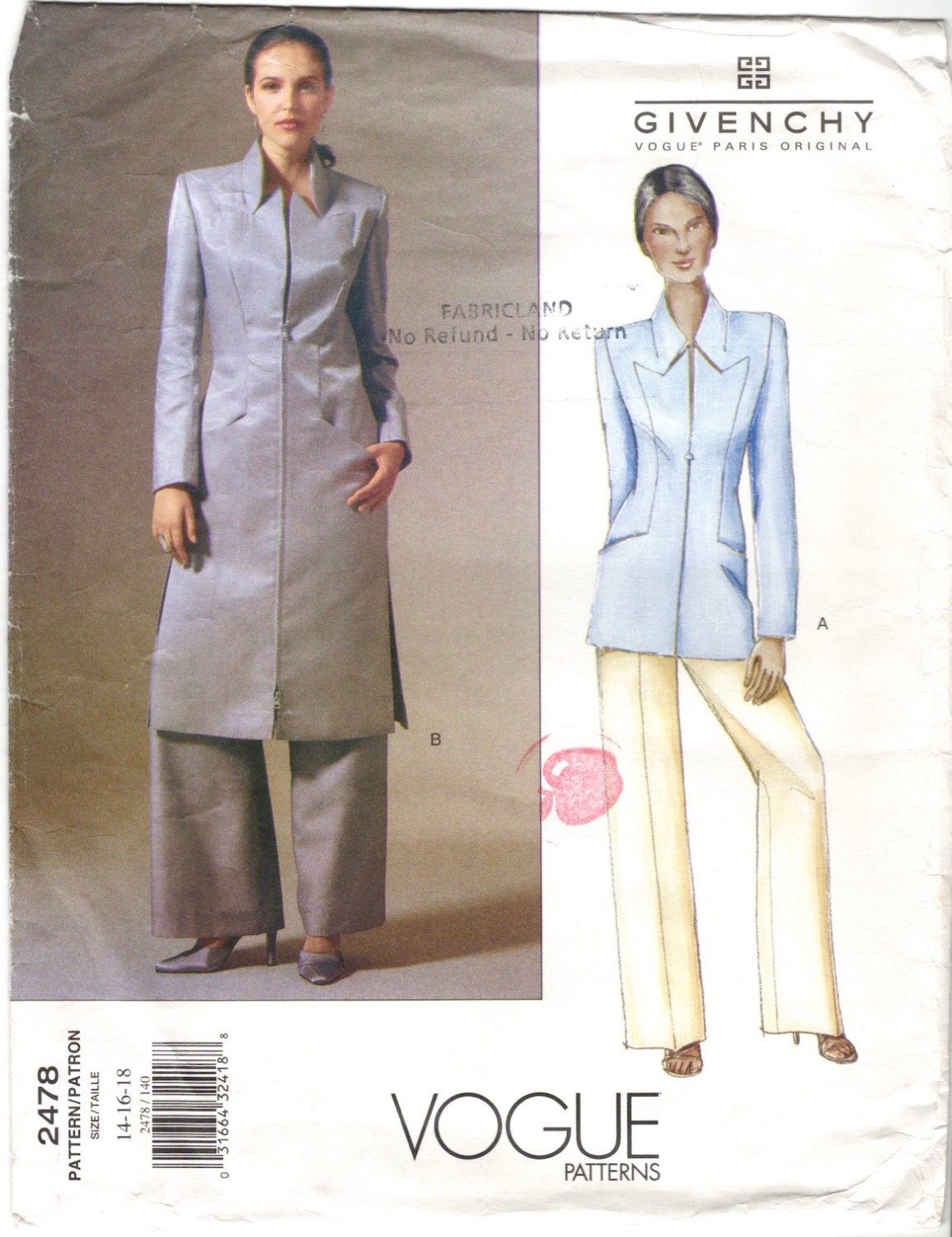 This tunic and pants ensemble is from Donna Karan's Fall 2007 collection (as worn by Jessica Stam on the runway). The strapless tunic has outside darts, pockets, and foundation with padded bra and boning: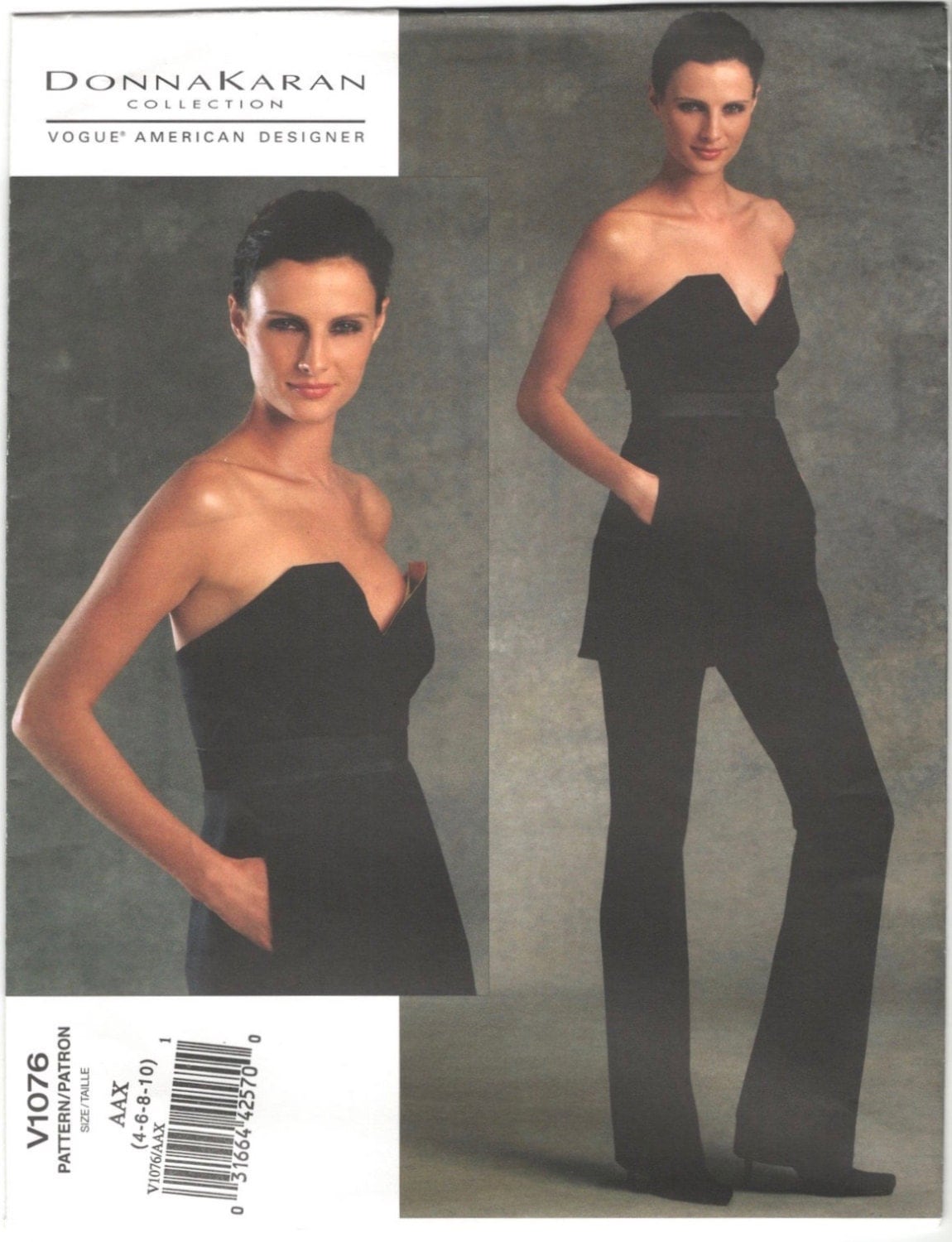 For more red-carpet pantsuits, see Elle magazine's slideshow here or this People article. Or see that handy viral infographic here.