Blade Runner 2049, Denis Villeneuve's much-anticipated sequel to Ridley Scott's Blade Runner, opens today. Here's a look at the fashion references and influence of the 1982 cult classic. (For Blade Runner's influence on current fashion and an interview with costume designer Renée April, see Booth Moore, "'Blade Runner 2049' Already a Hit on the Fashion Runways.")
Blade Runner's BAFTA-winning costume designers, Charles Knode and Michael Kaplan, cite 1940s film noir, with its iconic characters like Humphrey Bogart's Sam Spade and Rita Hayworth's Gilda, as their main inspiration. For the replicant Rachael, they also looked to the 1930s and '40s tailoring of Hollywood costume designer-turned-couturier Adrian. (Kaplan is still in the genre-film spotlight with the new Star Wars trilogy, while the Adrian label—the subject of a recent exhibit—is being revived as Adrian Original.)
Kaplan used vintage fabrics for Rachael's Adrian-inspired outfits: "I liked the idea of combining different shades of suiting fabrics to create patterns—something Adrian did. In this case I used amazing vintage suiting woollens in shades of grey and beige, with metallic threads that I was lucky enough to find, which created a subtle luminous quality." (Source: AnOther mag.) This circa 1944 Butterick suit features Adrian-style piecing:
In the 1980s, Claude Montana was the go-to designer for the decade's updated triangular silhouette. (Ridley Scott has acknowledged the decade's '40s revival as an important factor in the film's aesthetic.) This Vogue Individualist design plays up the '40s influence:
In spring, 1997, Blade Runner: The Director's Cut was one of the first movies to be released on DVD. The following spring, working with stylist Bill Mullen and set designer Jack Flanagan, Steven Meisel photographed a Blade Runner-homage cover and editorial for Vogue Italia's March 1998 prêt-à-porter issue. Michael Kaplan recalls mistaking the cover for a film still. The editorial features text from Roy's climactic monologue ("I've seen things you people wouldn't believe…") with clothes from Prada's Spring 1998 collection, which paired natural materials with synthetics like latex and plexiglass.
Meanwhile, in Paris, Alexander McQueen referenced Blade Runner in his Fall/Winter 1998 ready-to-wear collection for Givenchy. Visionaire's Alexander McQueen memorial issue includes an image from Steven Meisel's fall advertising campaign. (For more on this collection, see my McQueen series post.)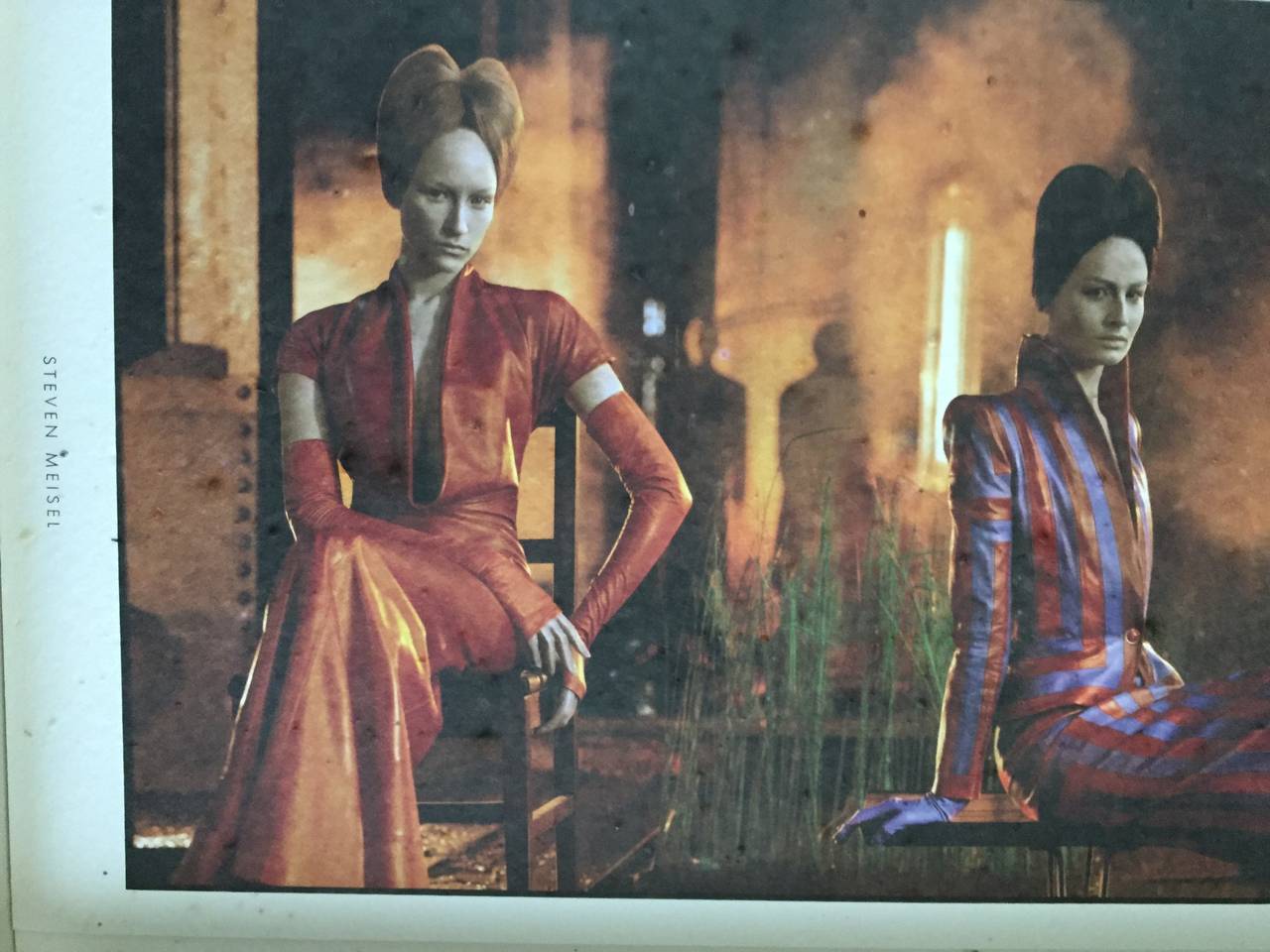 Sewists and Blade Runner devotees are fortunate to have two licensed patterns from this collection: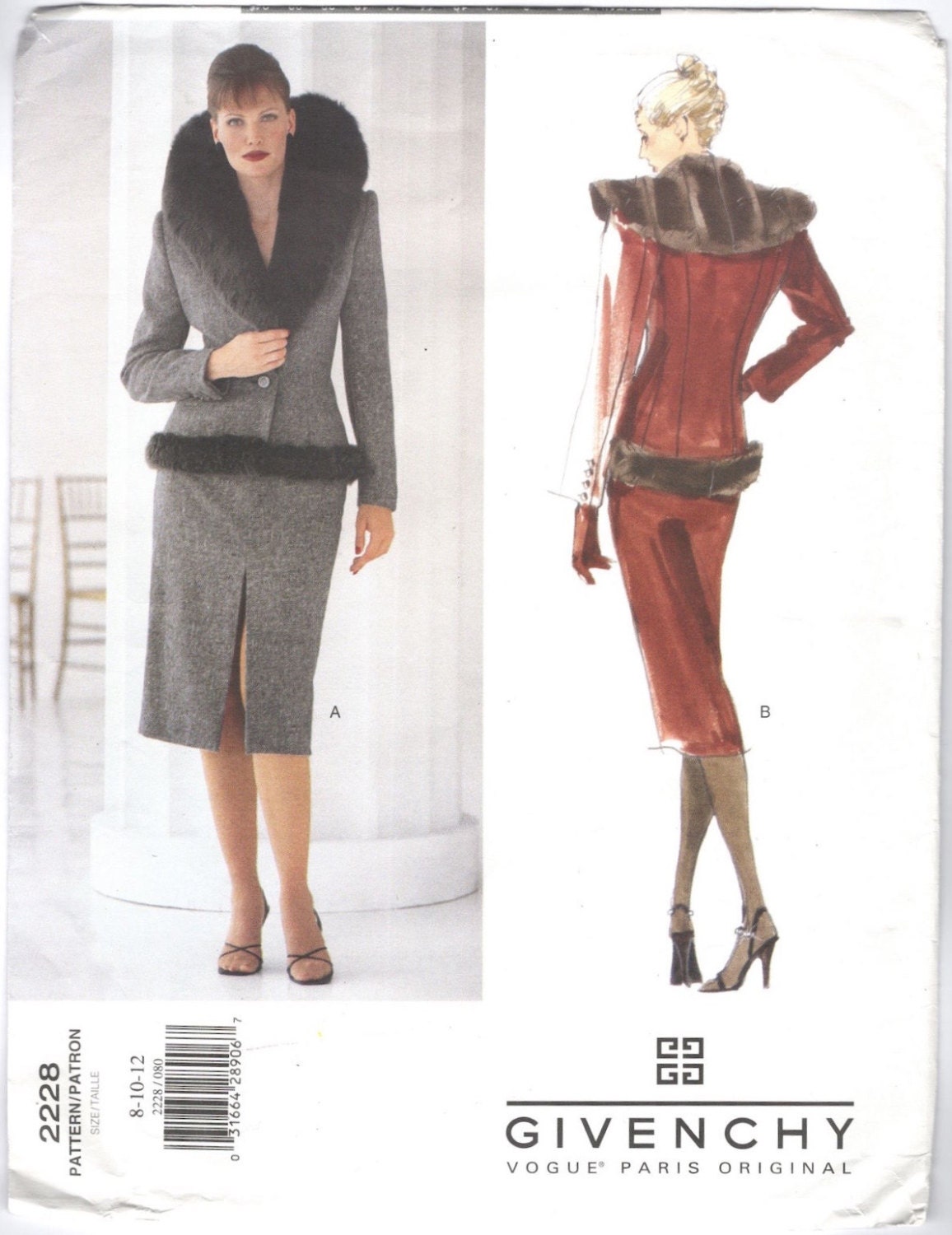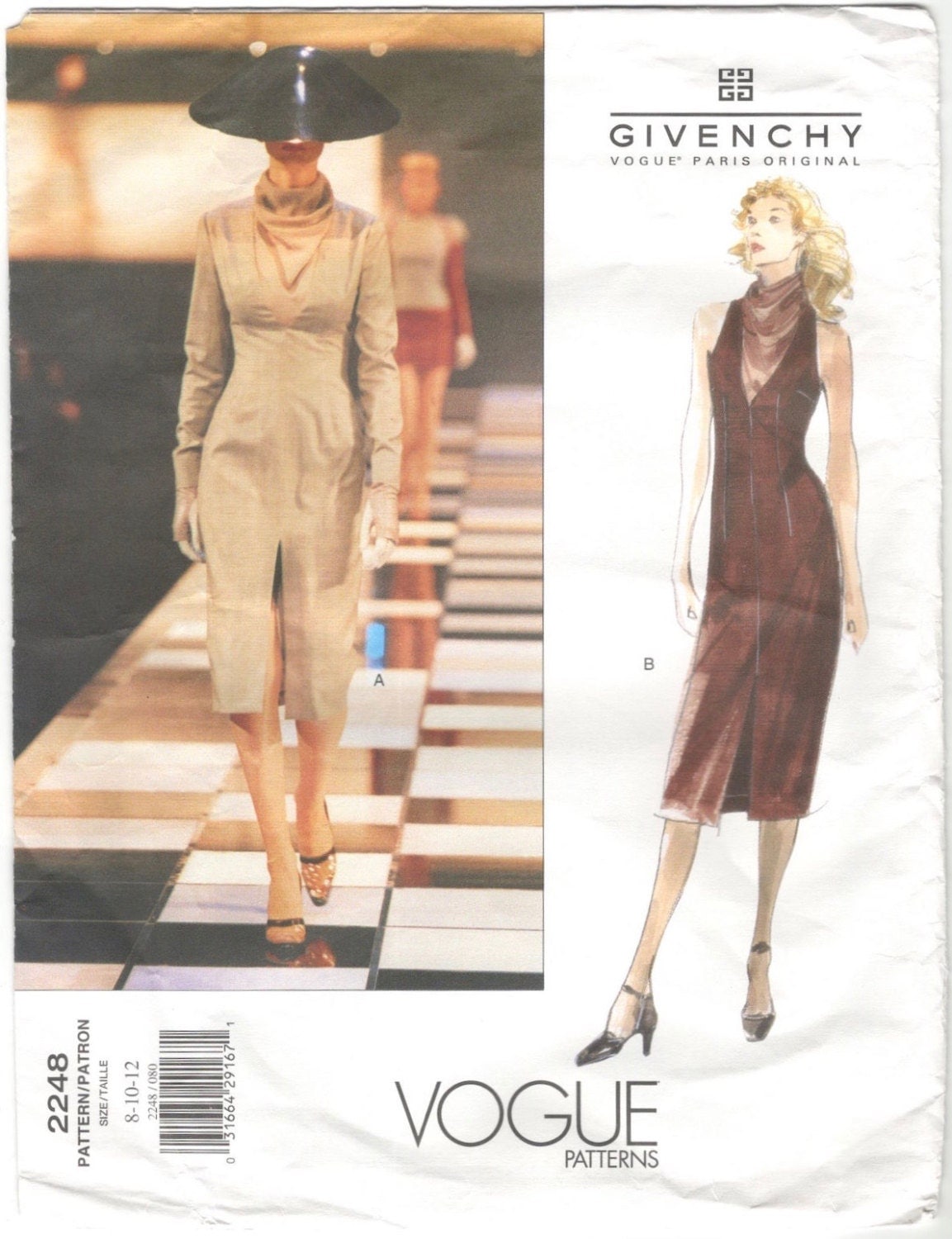 The sleeveless version of the dress seems to have been shown with a jacket on the runway. (Click the image to read about my version, which I wore to TIFF's Cronenberg exhibit.)
Rachael's chevron-quilted synthetic fur coat gets the most screen time, but it's her blue brocade coat with standing fur collar that appears to have been McQueen's main reference for the fur-trimmed coats and jackets. As the pattern reveals, the collar stands with the help of boning.
(Wool version available here.)
The weathered tones and textures of Mayan Revival—prominently seen in Deckard's apartment, as played by Frank Lloyd Wright's Ennis House—form a thread linking the first film, Meisel's Givenchy campaign, and Villeneuve's sequel. It was Kaplan's vision of a dirty retrofuture, rather than glossy futurism, that won him the Blade Runner gig. It will be interesting to see what role revivals play in the new film.
For more production images for the new film, see the Vogue Italia gallery.