Last month, Rachel Comey celebrated her label's 15-year anniversary with an outdoor presentation of unisex looks for Spring 2017. For home sewers, Comey's ongoing licensing with Vogue Patterns has made her one to watch. Here's a look at highlights of her patterns so far.
Born in Manchester, Connecticut, Rachel Comey (b. 1973) originally trained as a sculptor. After moving to New York, she consulted for Theory while designing clothes for local performers like Gogol Bordello—a connection that led her and the band to the Whitney Biennial. She launched her menswear collection in September, 2001, followed by women's wear in 2004. Comey has developed a cult following for her footwear, prints, and general "bullshit-free kookiness."
Comey was introduced to home sewers in the February/March 2010 issue of Vogue Patterns magazine with two patterns, Vogue 1161 and 1170:
The originals showcase Comey's leopard and man-with-umbrella prints, both from the Fall 2009 collection.
Powerhouse Vogue 1247 includes an A-line miniskirt and the Navigator top, a design that was produced over multiple seasons (available in the shop):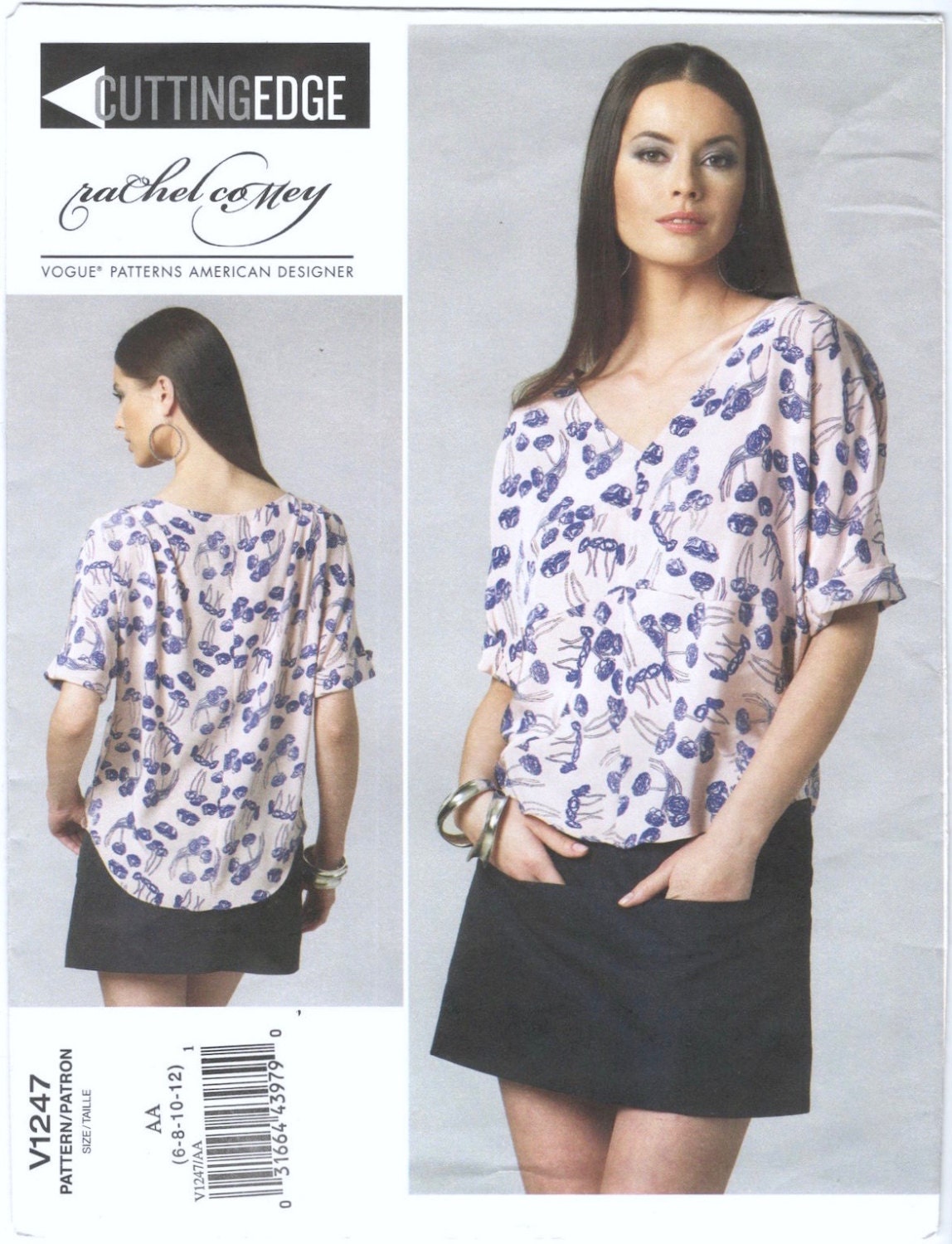 Vogue 1298 is a pattern for Comey's Tippet dress. (She also designed an open-backed Tippet top.) The Tippet is an apron dress with raised hem and straps drawn together in back:
The dress was shown in a different print in the Spring 2011 collection:
Also from 2012, Vogue 1323 is a top and pants ensemble consisting of the Syndicate blouse and cuffed Saunter pant. The trousers were also produced in textured velvet and various prints:
Vogue 1406, known as the Surveillance dress, has an asymmetrical neckline, back godet, and ruched waist detail:
Here's the original star-print Surveillance dress on the Fall 2013 runway:
Comey's batwing Wades dress is available as Vogue 1482. The diagonal front seam conceals a pocket: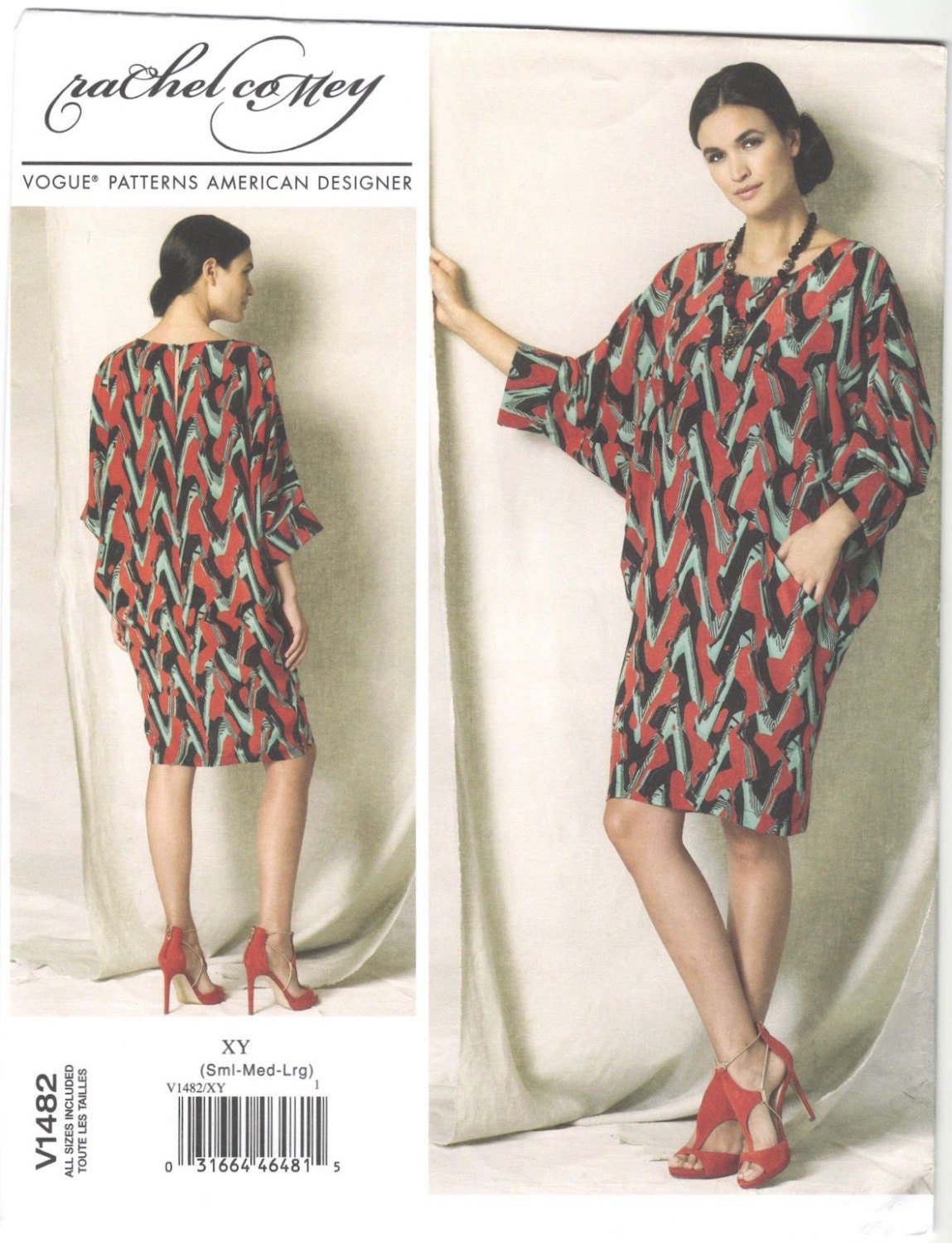 From the same collection, Vogue 1507 includes the Bowtie top and slim Expedition pants with an asymmetrical front closure:
Vogue 1501 is a pattern for the Delane dress, a sleeveless, mock two-piece dress with pleating details. The original shows off Comey's Collage print; the design was also produced with a contrast front bodice and in a single, solid colour: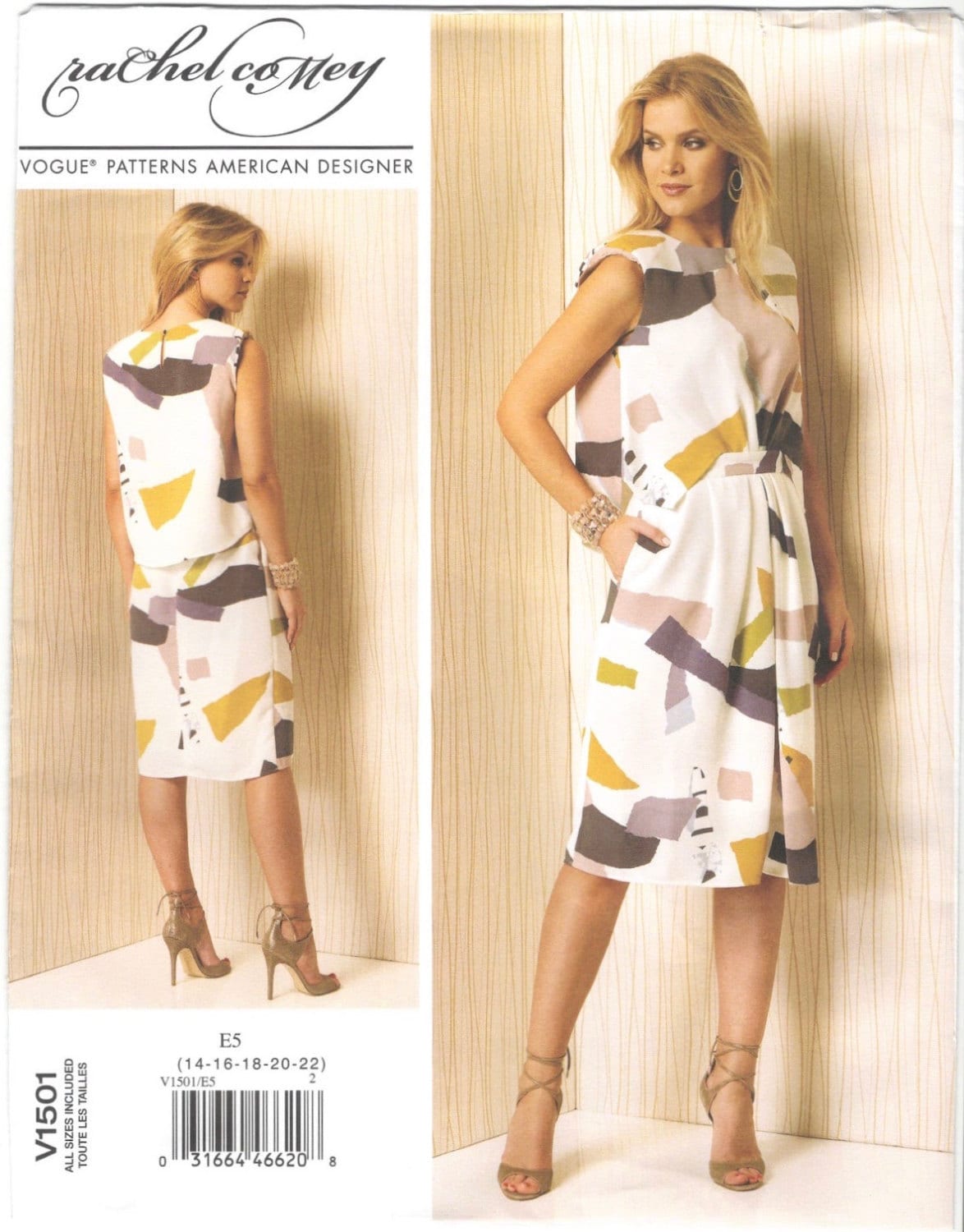 The latest Rachel Comey pattern is the long-sleeved Silt jumpsuit, Vogue 1523 (click to view in the shop):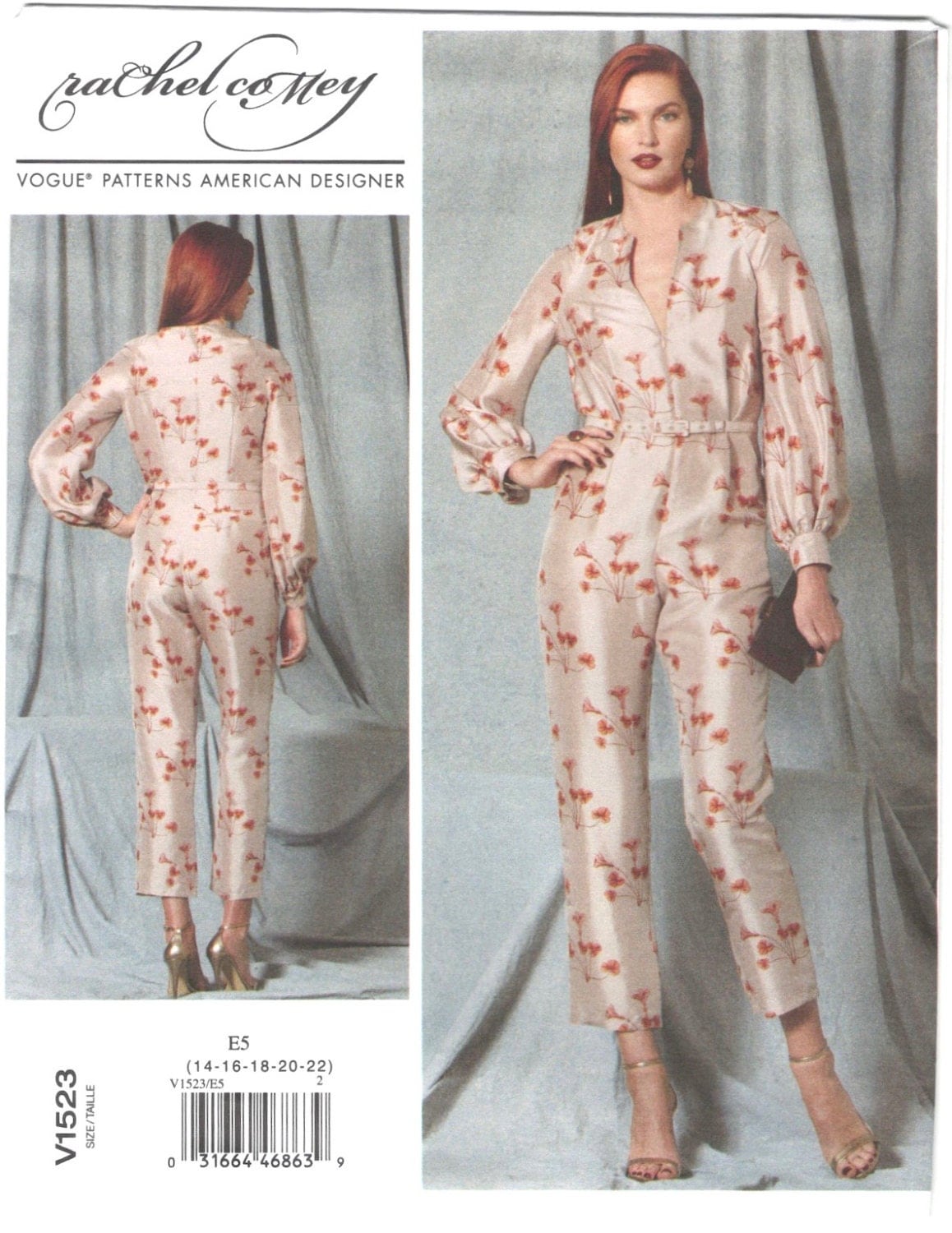 The Botanical-print Silt jumpsuit was part of the Fall 2015 collection's closing look:
Interestingly, Comey was quoted in the New York Times' recent article on the McCall Pattern Company ("Needle, Thread, Instagram"):
The New York designer Rachel Comey has licensed her patterns to McCall since 2010, where they appear under the Vogue Patterns brand. She didn't do it for the money. "I just like the tradition of it," Ms. Comey said. "Sewing is a great craft. It's exciting and confidence building. I wanted to support it."
Now if only we could source those Rachel Comey prints…