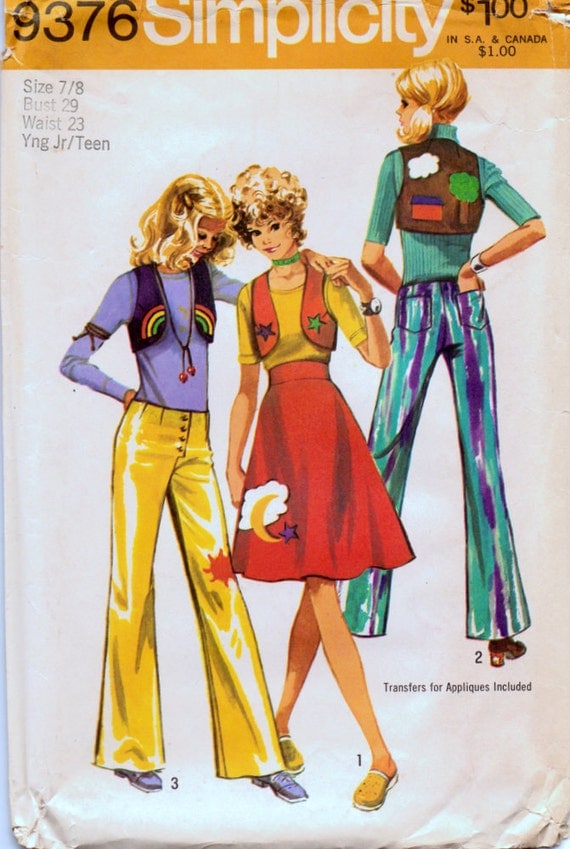 Happy Pride! This year you can celebrate all summer with 2017's rainbow trend. (See Lauren Cochrane, "The rainbow's not over – it's the style symbol of the season.") It's a vintage motif with roots in the '70s and '80s.
The '70s rainbow trend was well underway before Gilbert Baker created the rainbow flag in 1978. (Read MoMA's interview.) The groovy teens' pattern shown above came with rainbow appliqués. Maija Isola's Sateenkaari (Rainbow) print for Marimekko appeared the same year as Pink Floyd's Dark Side of the Moon: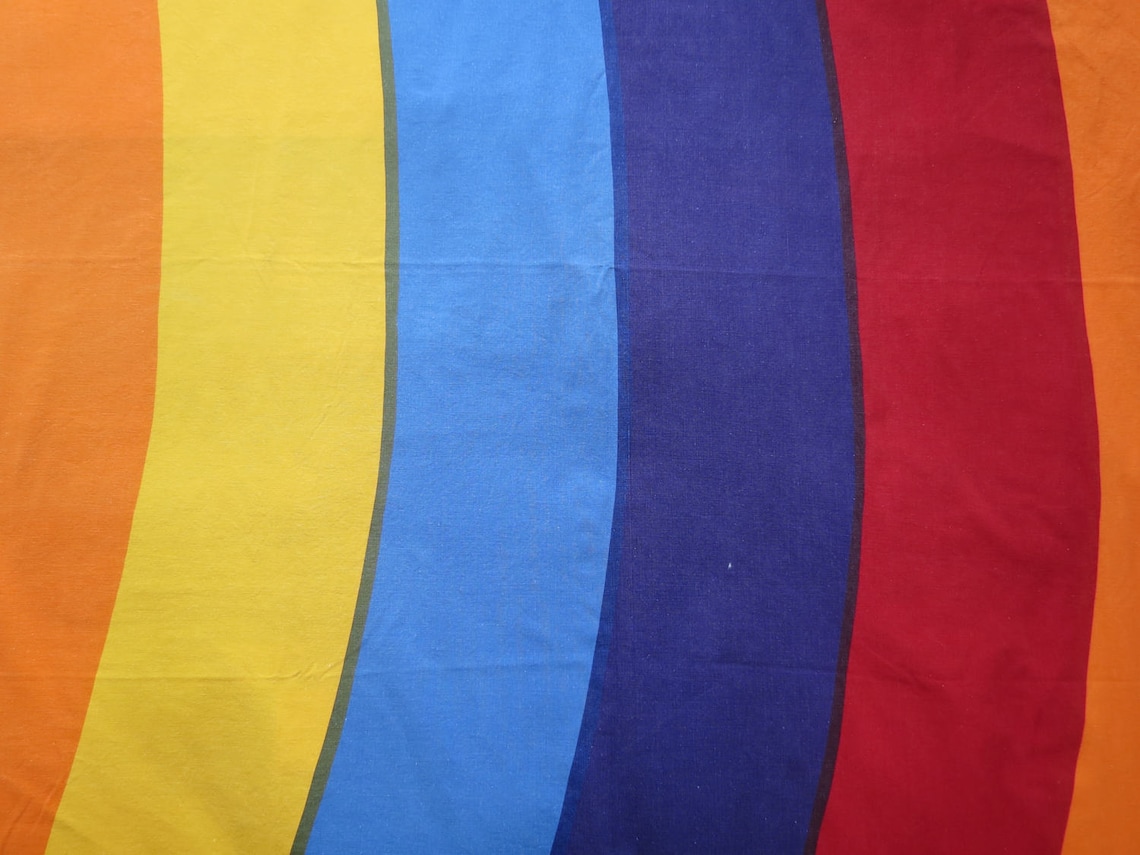 As did this Time-Life sewing book entitled Shortcuts to Elegance:
From McCall's Carefree line, this iron-on alphabet transfer pattern lets you spell whatever you like in rainbow caps:
Meredith Gladstone's circa 1980 children's décor pattern, "Cloud Room," includes a rainbow pillowcase and rainbow-lined sleeping bag: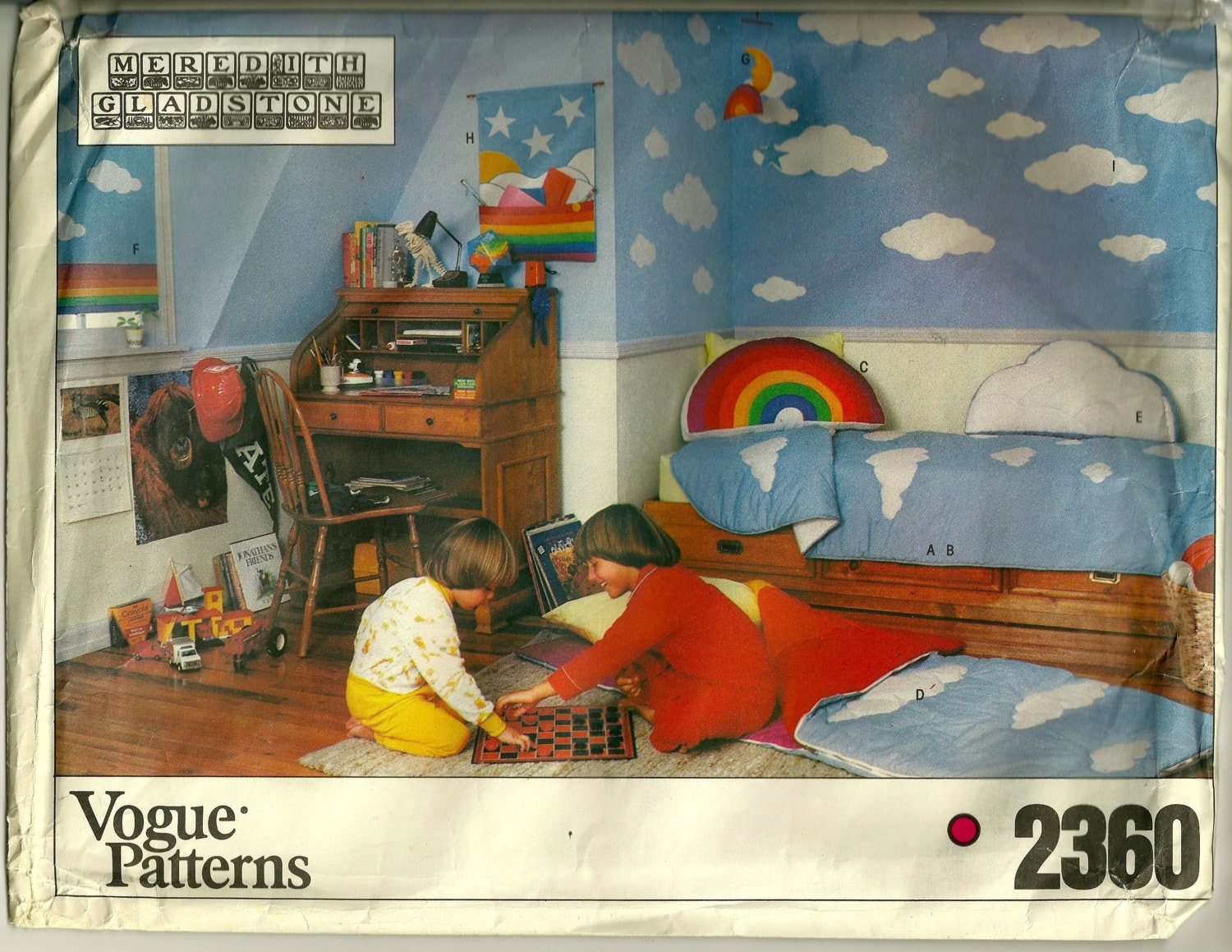 With the right print, home dressmakers could sew everything from rainbow dresses to coverups: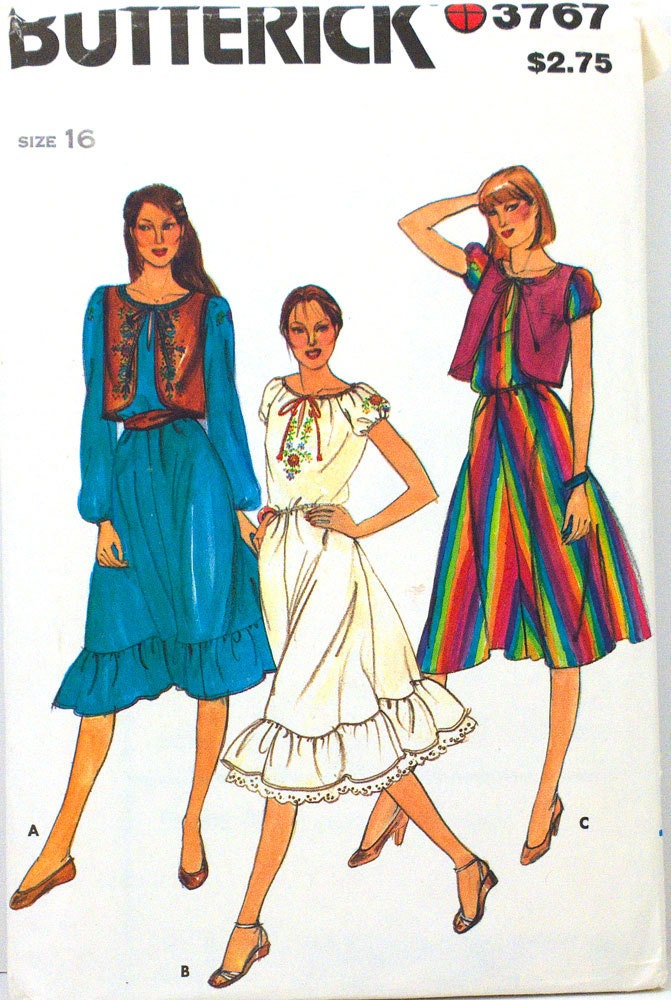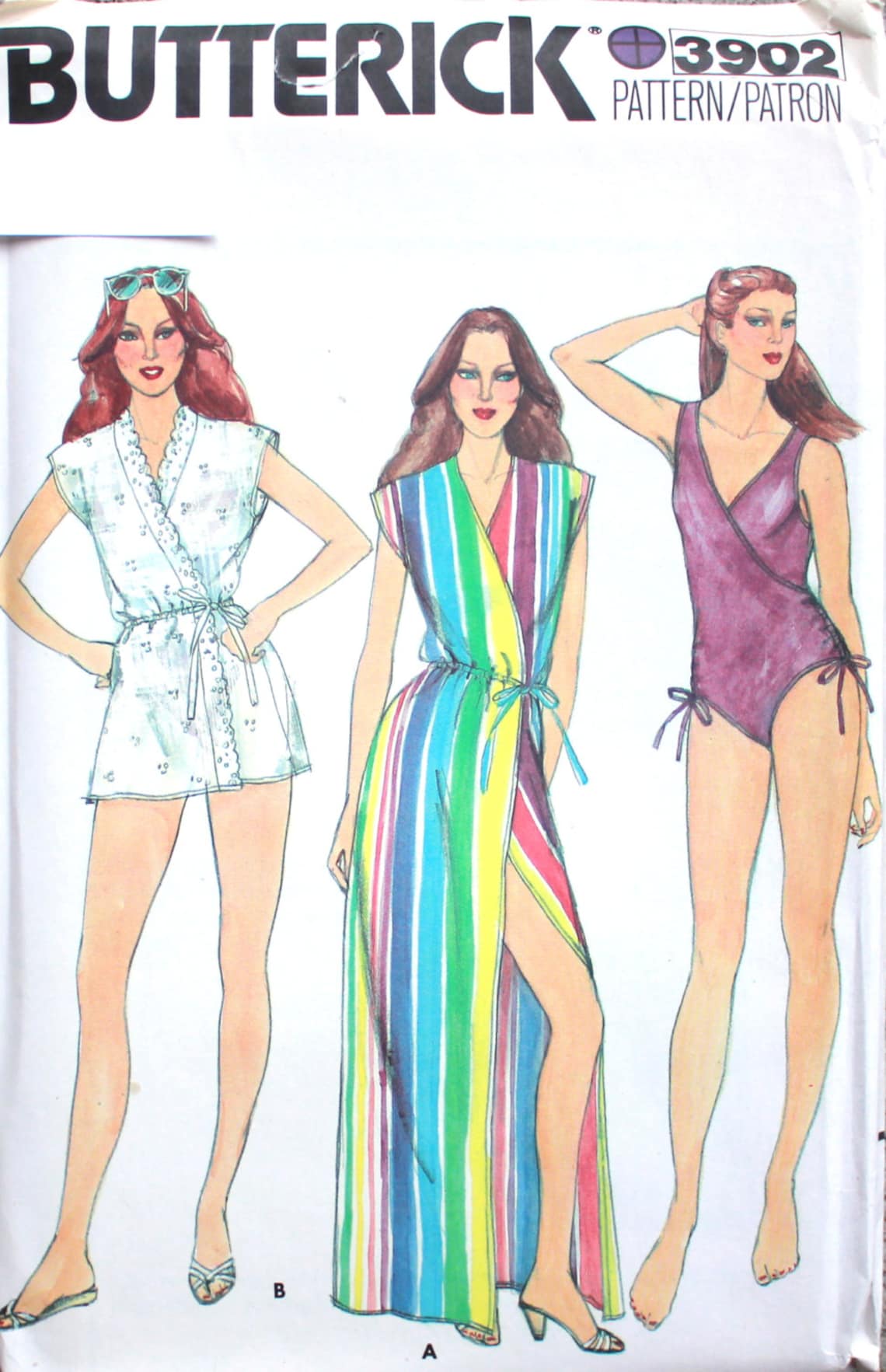 For those making their own Cheer Bear Care Bear, Butterick's envelope explained the rainbow's significance as a "traditional symbol of hope," as well as "a cheerful reminder that things are getting better and even bad times can bring something beautiful":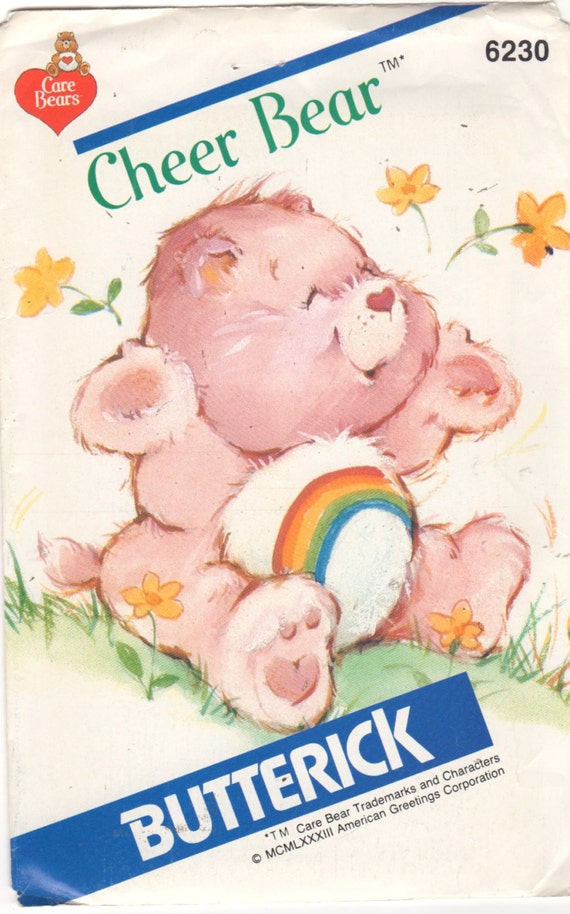 Hallmark's Rainbow Brite licensing with McCall's included a children's costume, Rainbow Brite and Twink toys, and a set of mobiles.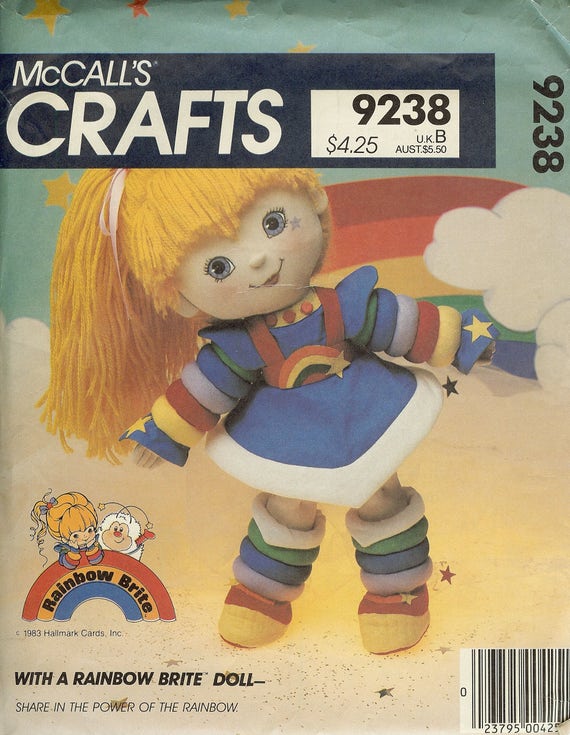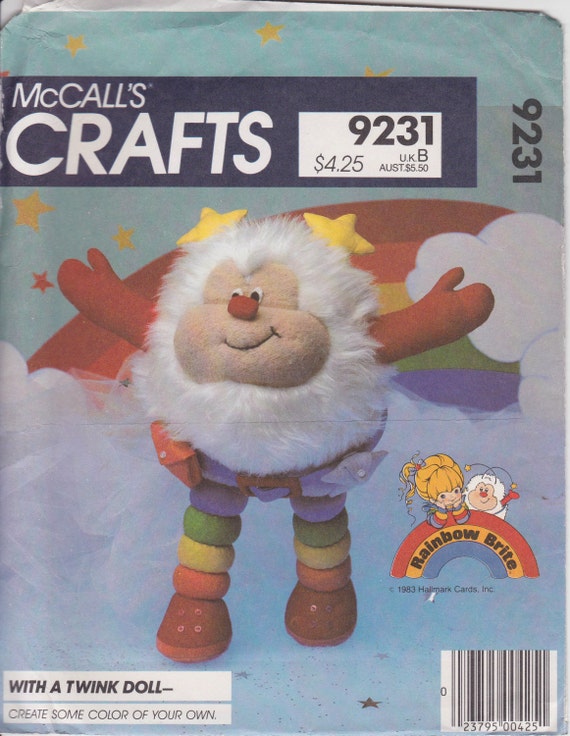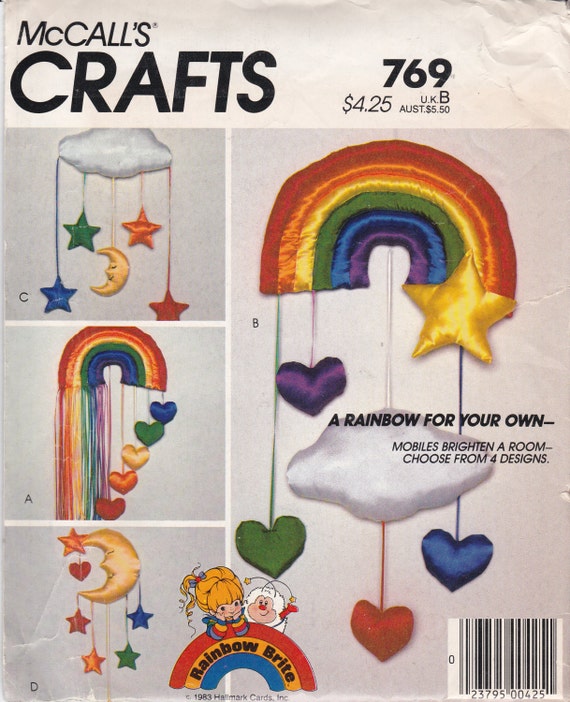 Of course, there's no need to find the perfect rainbow fabric. All it takes is the right array of colours…