Happy New Year! Vintage reissues give a taste of the pleasures of sewing vintage, without the bidding wars and grading. Here is an overview—with rarely seen archival images—of the contemporary vintage pattern lines from Vogue, Butterick, and McCall's. (Simplicity responded to requests for comment with promotional copy.)
Vintage Vogue

Launched in time for Holiday 1998, Vogue Patterns' Vintage Vogue line provides true reproductions of vintage patterns borrowed from private collectors. (See my earlier post and discussion, How Do You Take Your Vintage Vogue? or get the details on the Vintage Vogue Search.) Alas, the terms of the old licensing agreements mean that Vogue can't reissue designer patterns.
Deco evening dress pattern Vogue 2241 remains a favourite; I recently came across a version at Toronto's Spadina Museum. I found an illustration of the original, Vogue S-3543, in a Vogue Patterns news leaflet from December, 1931. The description reads, "Here is a frock that expresses the newest movement of the mode, its originality and charm. It has a slender moulded look from the décolletage to the circular panels that trail slightly on the ground":
Butterick donated the original to the Commercial Pattern Archive:
Retro Butterick and McCall's Archive Collection

Both Retro Butterick and McCall's Archive Collection patterns are recreated and sometimes adapted from archival materials, not the original patterns. With archival images, sticklers for accuracy can restore these adaptations to the original vintage design.
Early Retro Butterick pattern B6408 is based on Butterick 4391, a "Quick and Easy" late 1940s design for an evening gown with hooded scarf:
McCall's introduced The Archive Collection for Early Fall, 2014. The recent 1920s coat pattern, M7259, is based on McCall 5057, a 1927 design by Agnès: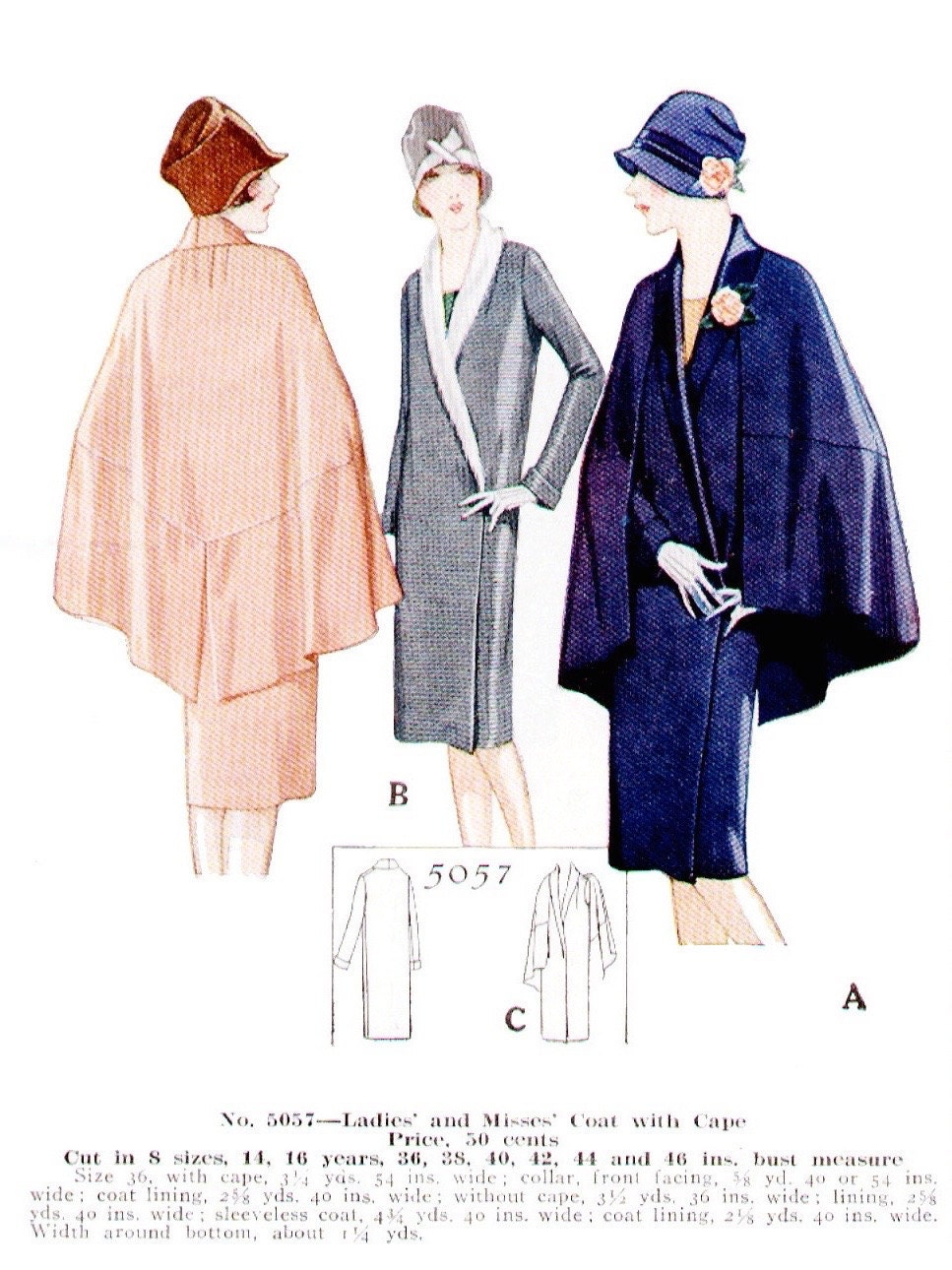 The Archive Collection's Deco evening dress, M7154, is based on a design from spring, 1930: McCall 6057. An original copy sold on eBay in June, 2014 for over $800 US.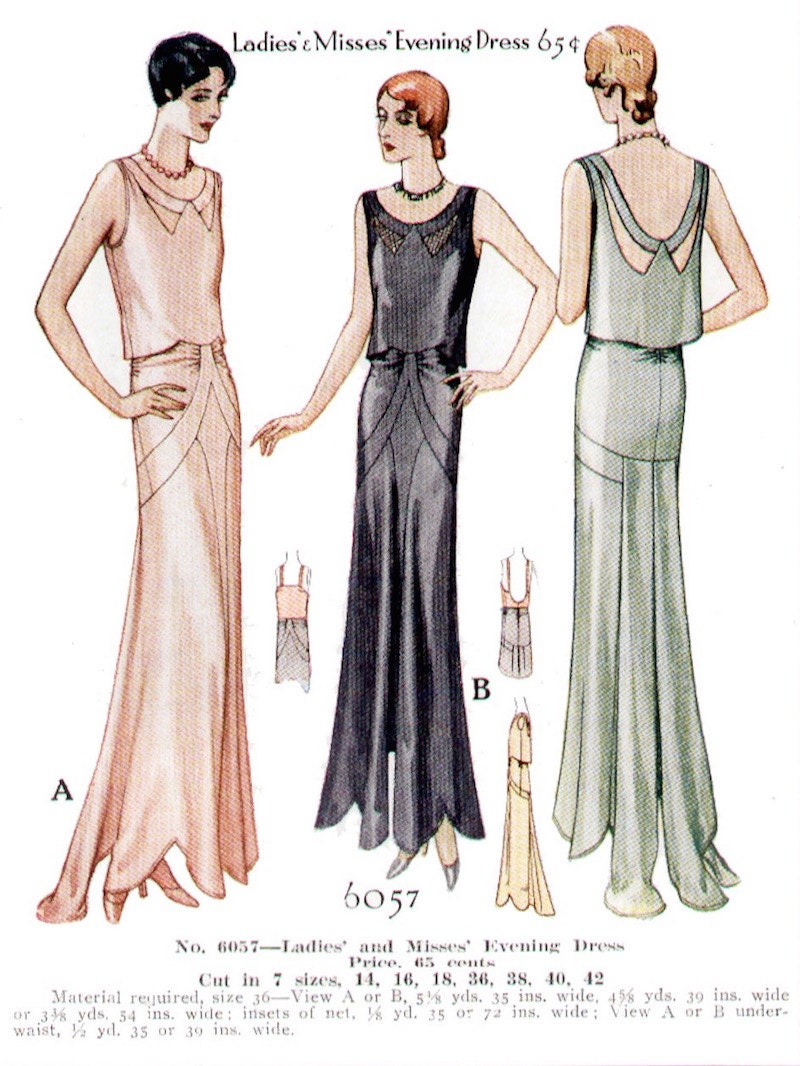 The McCall 6057 gown is a couture adaptation: the design is after Patou. Here is the description from McCall's magazine: "The Patou silhouette is beautifully exemplified in a formal evening gown which has curved bands at the neckline and hipline, a short bolero and inserted panels lengthening the skirt":
For more on the McCall Pattern Company's vintage lines, see We Sew Retro's interview.