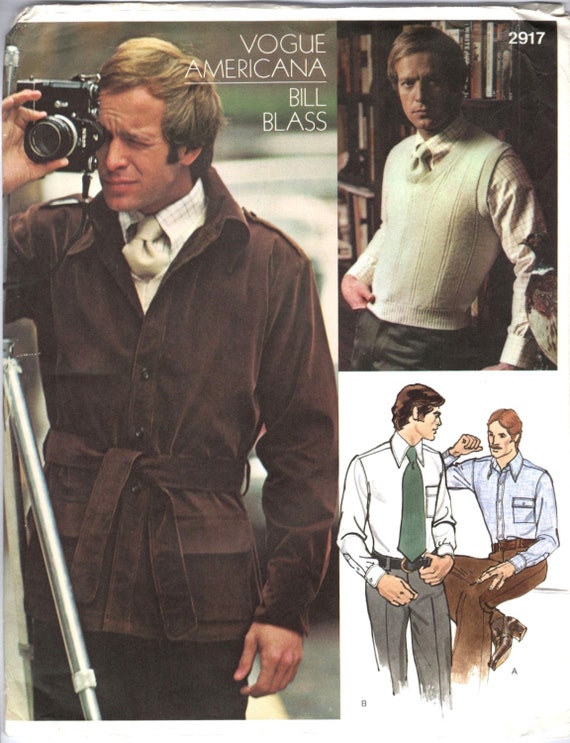 It's been some time since Vogue offered designer menswear patterns. In the 1970s and 1980s, home sewers could choose from licensed designs for everything from men's shirts to outerwear and three-piece suits. In celebration of Father's Day, here's a selection of vintage menswear patterns from Vogue Patterns.
1970s
Vogue introduced designer menswear patterns in the early 1970s with designs by Bill Blass and Pierre Cardin. From Cardin, Vogue 2918 is a double-breasted coat in two lengths:
1975 saw the release of some his-and-hers Valentino patterns. Vogue 1180, a men's jacket and pants pattern, was photographed with a women's Valentino ensemble, Vogue 1178:
Polo by Ralph Lauren was introduced to Vogue customers in the summer of 1975. The safari-style Vogue 1237 and 1238 were photographed in India:
Also by Polo Ralph Lauren, Vogue 1581 is a double-breasted trench coat with detachable lining:
This Christian Dior shirt-jacket and pants is the only men's Dior pattern I've seen: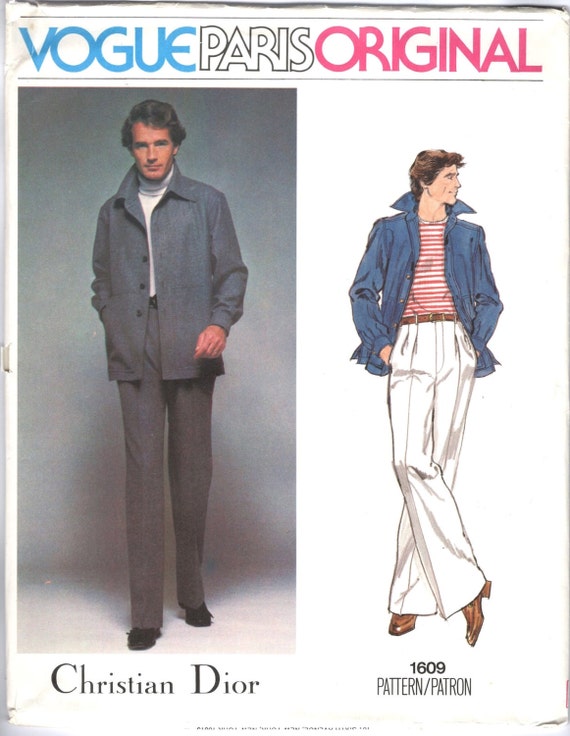 This snappy three-piece suit is by Bill Blass: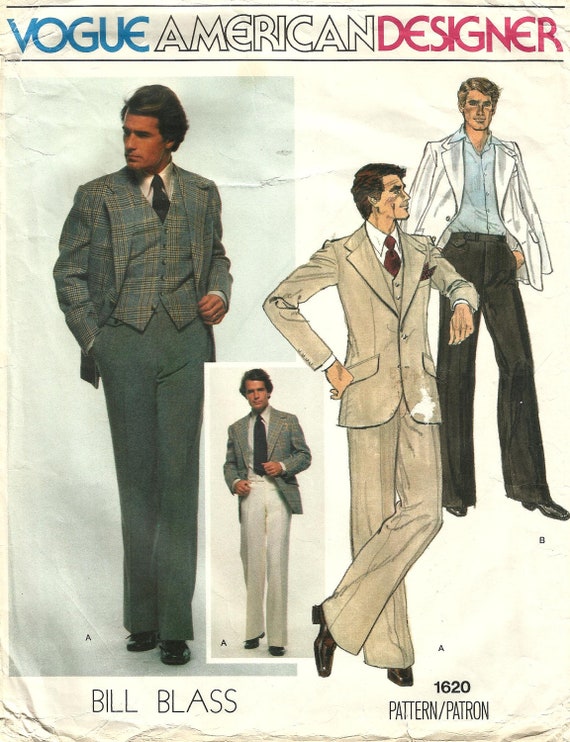 There were two menswear patterns by Yves Saint Laurent: safari suits photographed by Chris von Wangenheim (see Paco's related post here):
Givenchy licensed a trim three-piece suit, Vogue 2112: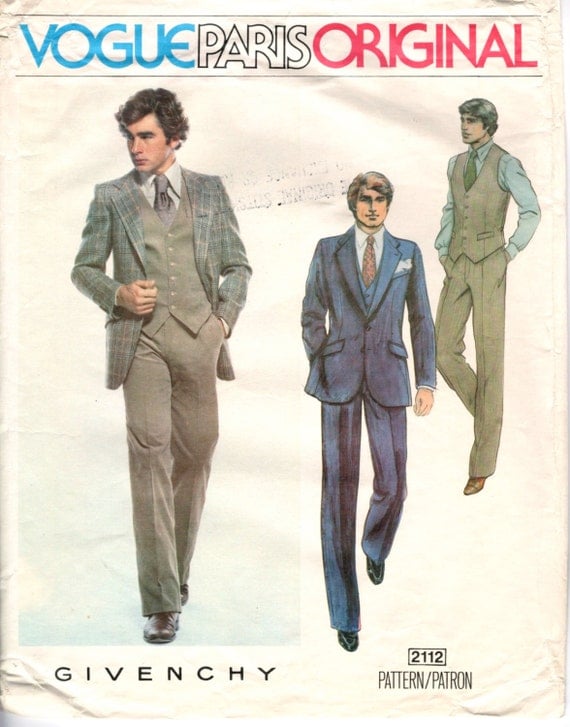 In 1979 the company released a trio of menswear patterns by Calvin Klein—separate patterns for a shirt, jacket, and pants. Vogue 2256 is a pattern for slim, tapered men's pants; view B is low-rise and flat-front:
1980s
The menswear releases tapered off in the 1980s. 1980 saw the release of two Bill Blass men's patterns, for a three-piece suit and close-fitting shirt:
In 1988 Vogue released three menswear patterns by Perry Ellis, for a jacket, shirt, and pants. Vogue 2207 is a loose-fitting jacket:
Just for fun, I'll close with this Pierre Cardin robe and pajamas, which included a logo appliqué:
With menswear sales catching up with womenswear, perhaps Vogue Patterns will capitalize on this trend by restoring menswear to its designer licensing. I'd be first in line for a Saint Laurent pattern…
Happy Father's Day!