Jean Muir was the only designer to ascend from Butterick Young Designer to Vogue Couturier. (See my post on Jean Muir's Butterick patterns here.) This week, a look at Vogue's Jean Muir patterns from the early 1970s to the mid-1980s.
1970s
Jean Muir was introduced as a new Vogue Couturier in Vogue Pattern Book's first issue of 1972. Three Muir designs (Vogue 2663, 2664, and 2646) were pictured throughout the magazine, but only the last two appear in the designer feature: Vogue 2664's full-sleeved dress in saffron jersey, and Vogue 2646's evening dress and matching short shorts in bone-coloured matte jersey. The model on the right is Joyce Walker (click to enlarge):
Posing for Richard Avedon, Faye Dunaway wears a Jean Muir dress with handkerchief sleeves:
This dress with gathered centre panels and shirttail hem was featured on the counter catalogue in a lush floral print: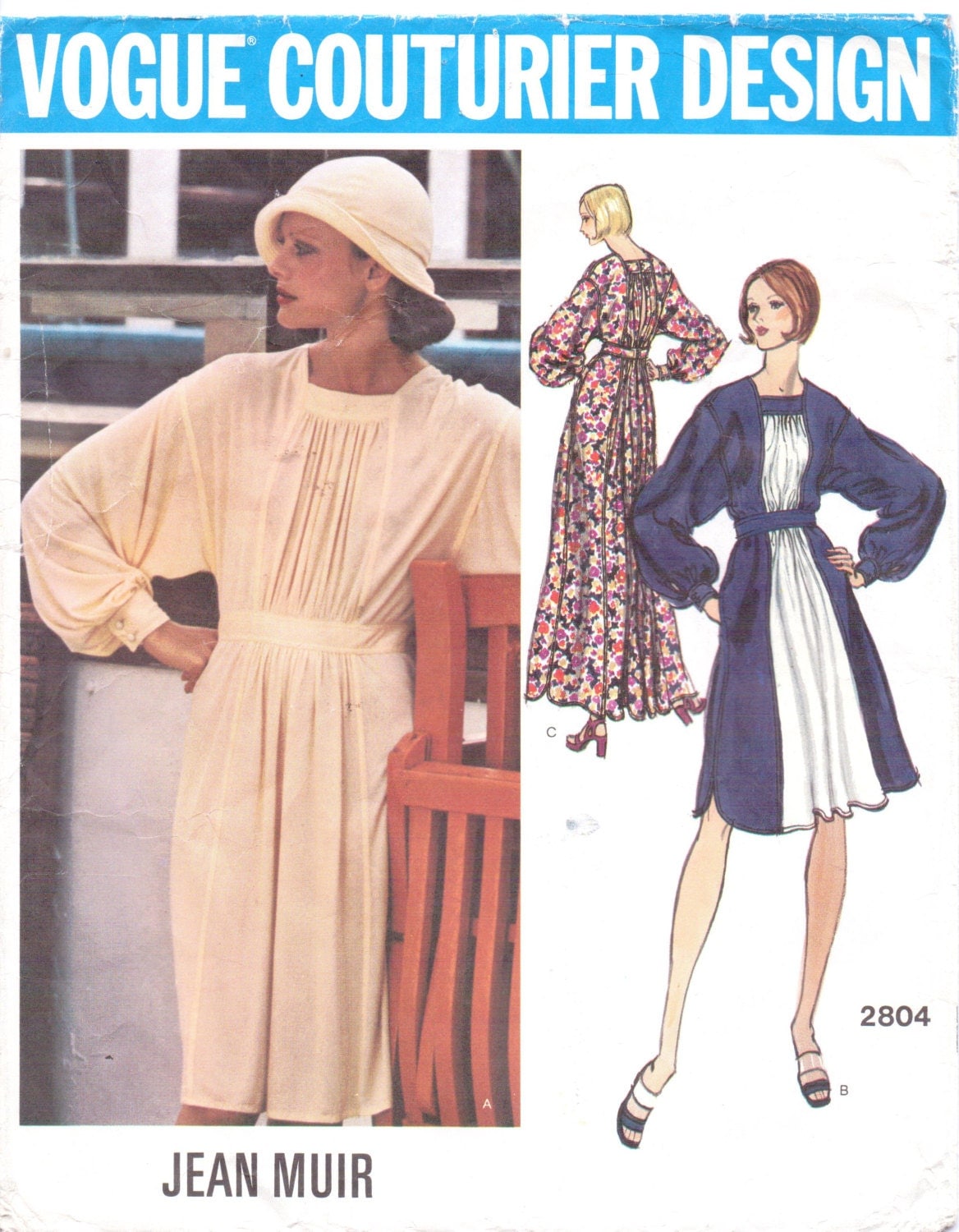 Vogue 2884 is an evening dress with raised waist and pintuck details. The back is particularly elegant (available in the shop):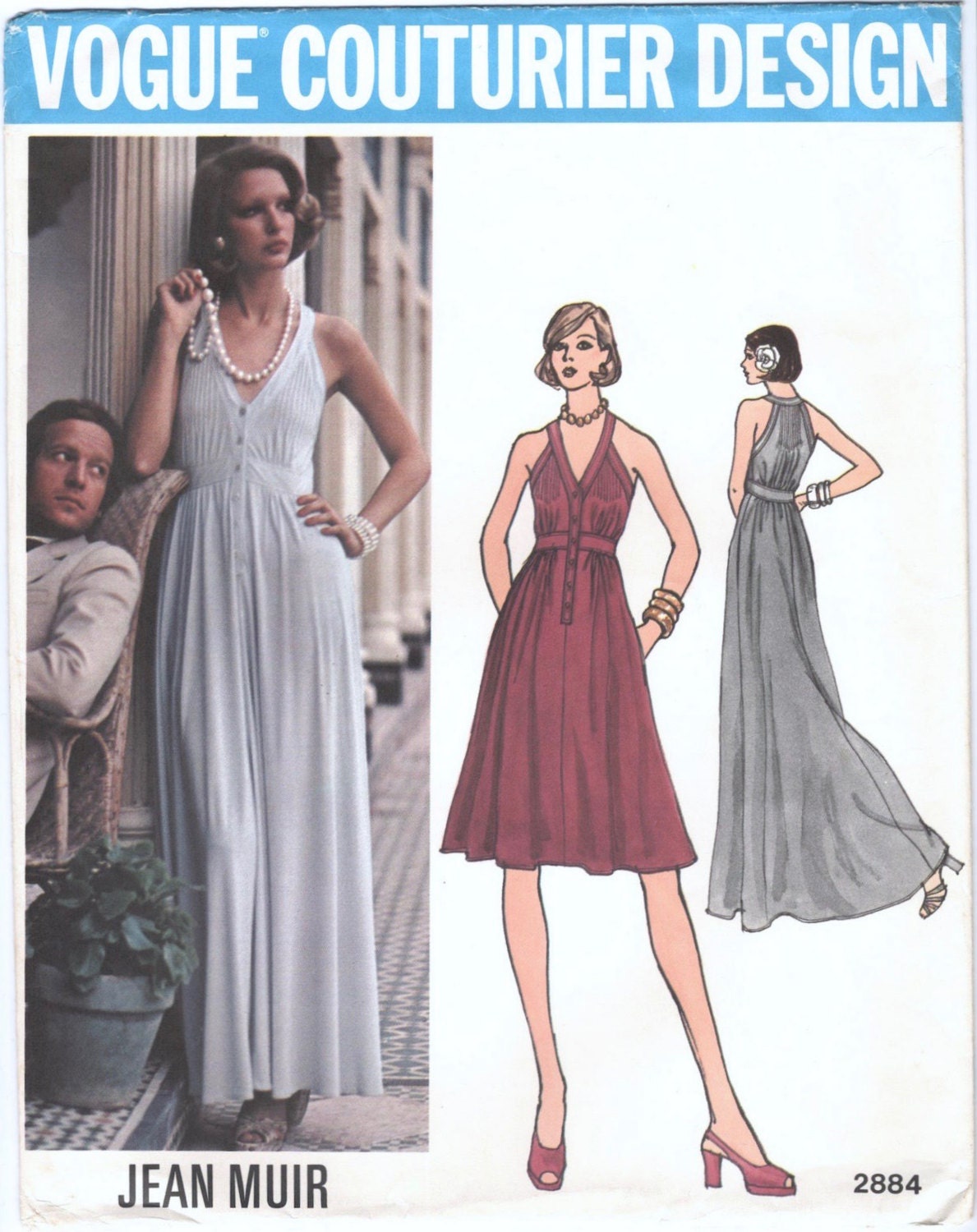 David Bailey photographed Anjelica Huston in an olive version—with matching cloche—for British Vogue:
Muir ensembles often involve matching hats, and her patterns sometimes include a head covering. This pattern has three (click to view in the PatternVault shop):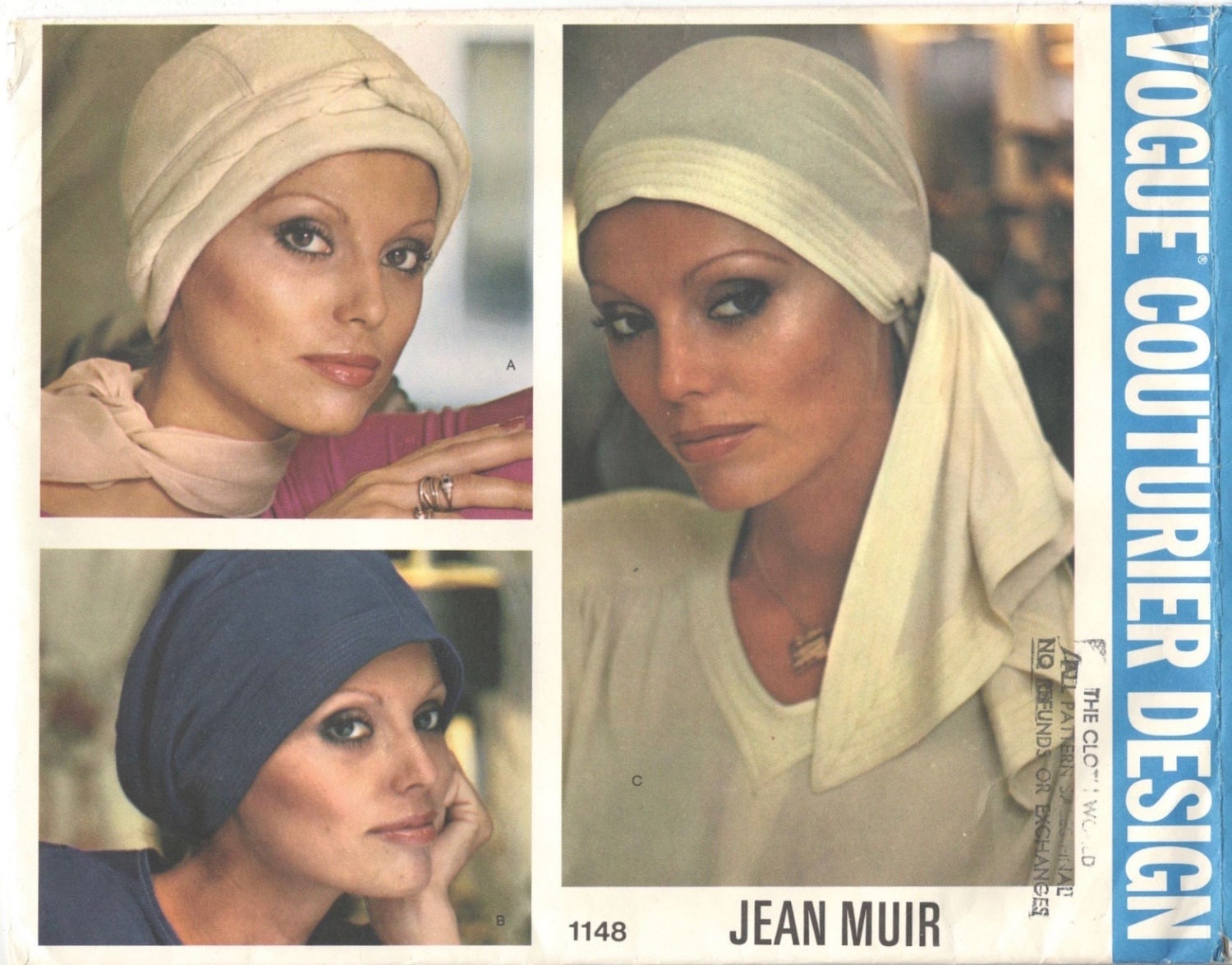 A news cover illustrated by Michaele Vollbracht recommends wearing View C's 'ScarfCap' with a 'BigDress' for fall '75:
Vogue 1153 has characteristic Jean Muir dressmaker details—radiating Deco pintucks, tucked sleeves, released pleats, and contrast topstitching. The recommended fabrics include lightweight synthetic knits, matte jersey, tricot knits, and wool jersey:
On assignment for Vogue, Deborah Turbeville photographed Muir with models in her all-white apartment:
Turbeville's legendary Bathhouse series includes a Jean Muir Liberty-print smock:
1980s
Vogue 2399's full-sleeved dress was previously seen in my Iman post:
Vogue 2463 reinterprets Muir's trademark cut-in sleeves and pin-tucked bodice for the early '80s: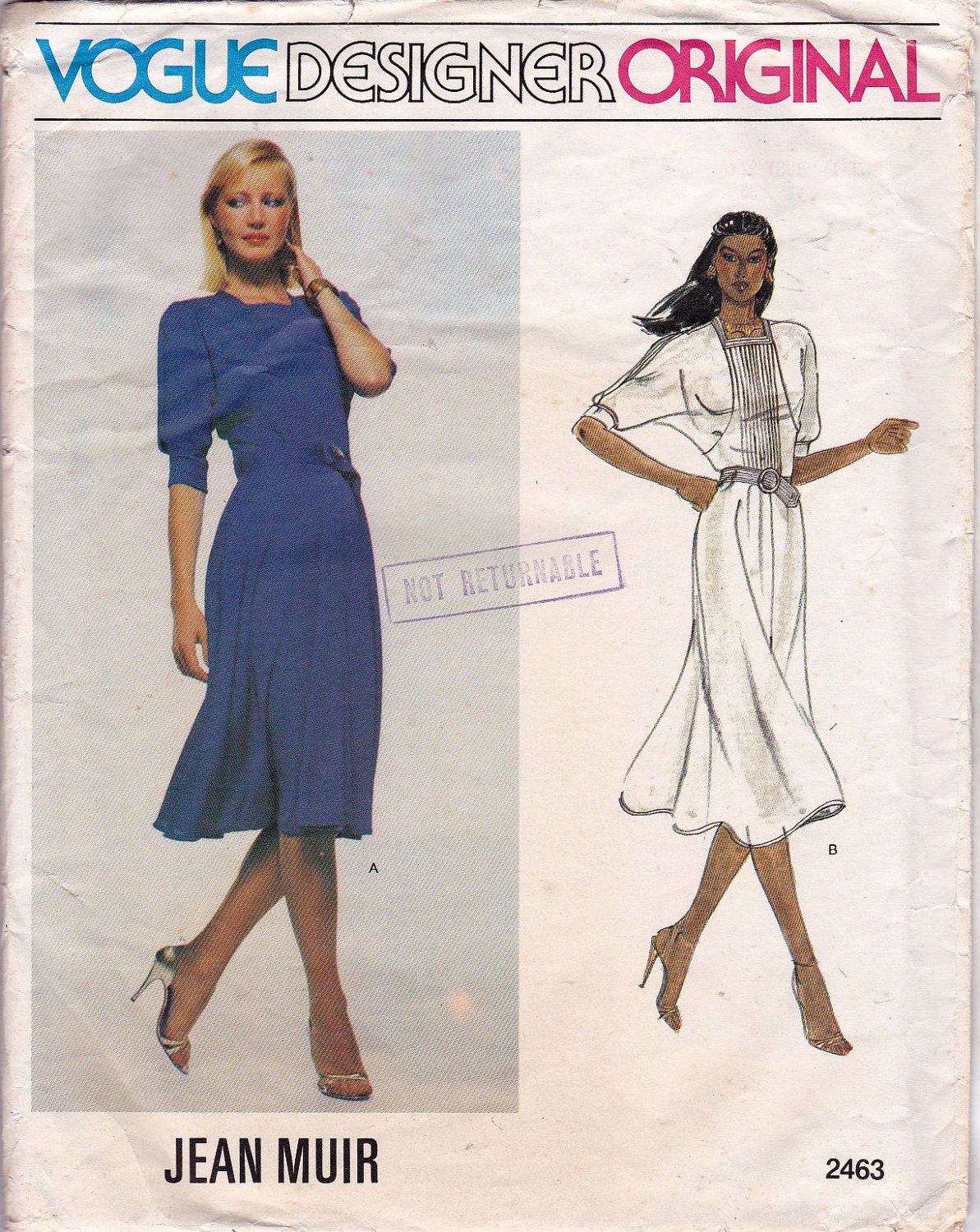 Vogue 1123's two-piece dress arranges pleated volumes around smooth central panels:
The latest Jean Muir Vogue pattern I've seen is Vogue 1502, a jacket and skirt. The unlined jacket has deep kimono sleeves and a broad waistline tuck: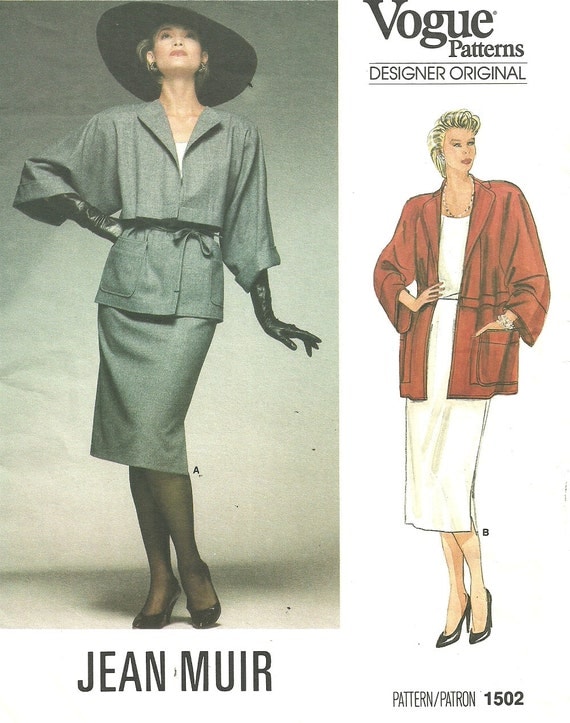 Postscript
Style Patterns—by then owned by Simplicity—produced this dress pattern to accompany Channel Four's 1993 television series, Very Jean Muir. (Update: it even came with a sew-in label.) The pattern is found in the National Museum of Scotland's Jean Muir Collection:
Jean Muir's dedication to the craft of fashion design gives her work a special appeal for home sewers. When Leeds Art Galleries mounted a travelling Jean Muir exhibition, dressmakers brought their Vogue patterns for her to sign.* Have you made any Jean Muir patterns?
* Maureen Cleave, "Makers of Modern Fashion: Jean Muir," Observer supplement, September 21, 1980.