Supermodel Carolyn Murphy can be seen on some '90s Vogue patterns.
Born in Florida, Carolyn Murphy (b. 1973) studied art history and literature at the University of Virginia before her modelling career took off in the mid-1990s. For more, see her IMG Models page.
Before she cut her hair, Murphy did some work for Vogue Patterns. Chuck Baker photographed her for the summer 1994 issue of Vogue Patterns magazine.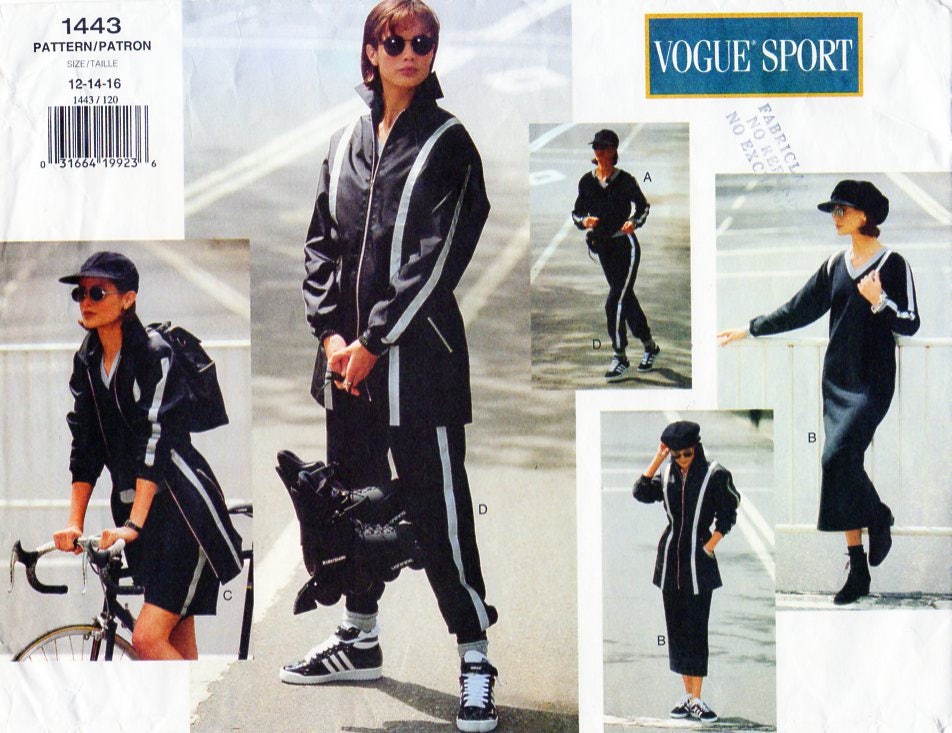 Here's the original caption: Work-out wear goes high fashion as athletic-inspired clothes come out of the gym and onto the streets. Vogue Sport presents a one-pattern wardrobe of high-function pieces that look great whatever your game. Reflective stripes stylishly accent as well as provide high visibility protection. 1443 includes a black nylon jacket with inside drawstring, pull on sweatpants, boxy fleece shorts, and a V-neck sweatshirt that elongates into a sweatdress for lounging or going out.
As well as the Vogue Sport pattern, Murphy also models 5 Easy Pieces separates "in chocolate and emerald":
Bonus: Murphy was also featured in this Marc Jacobs pattern hack, shot by Herb Ritts for Vogue. The Marc Jacobs slip dress (Vogue 1965) was shown in icy green velvet from Elegant Fabrics, NYC.