Carmen Dell'Orefice turns eighty-five today.
Often called the world's oldest working model, Carmen Dell'Orefice (b. 1931) was discovered at thirteen on a New York City bus; at sixteen she had her first Vogue cover. In 2011, the London College of Fashion devoted an exhibition to her modelling work, Carmen: A Life In Fashion.
Dell'Orefice's work with New York pattern companies may be seen in postwar publications from Vogue, McCall's, and Simplicity, as well as more recent Vogue patterns.
A Richard Rutledge editorial for Vogue Pattern Book features the young Dell'Orefice in new patterns for spring, 1949 (jacket Vogue 6716 and blouses Vogue 6065 and Vogue 6707, all with skirt Vogue 6708):
On this McCall Pattern Book cover from Summer, 1957, she models McCall's 4095 and 4097:
Here, Dell'Orefice poses in an all-red ensemble for the cover of Simplicity magazine, Fall 1958:
Here she wears gown Vogue 9827 on the cover of Vogue Pattern Book's holiday issue:
1980s
After a break, Dell'Orefice returned to modelling in the late 1970s. On these two patterns from the '80s, she wears Vogue 8195, a caftan-style dress, and Arlene Dahl gown Vogue 8521 in gold lamé:
1990s
In the later 1990s, Dell'Orefice posed for many patterns in The Vogue Woman line. Vogue 1972 is a seasonless wardrobe pattern, while Vogue 9821 is a dress and tunic suitable for petites: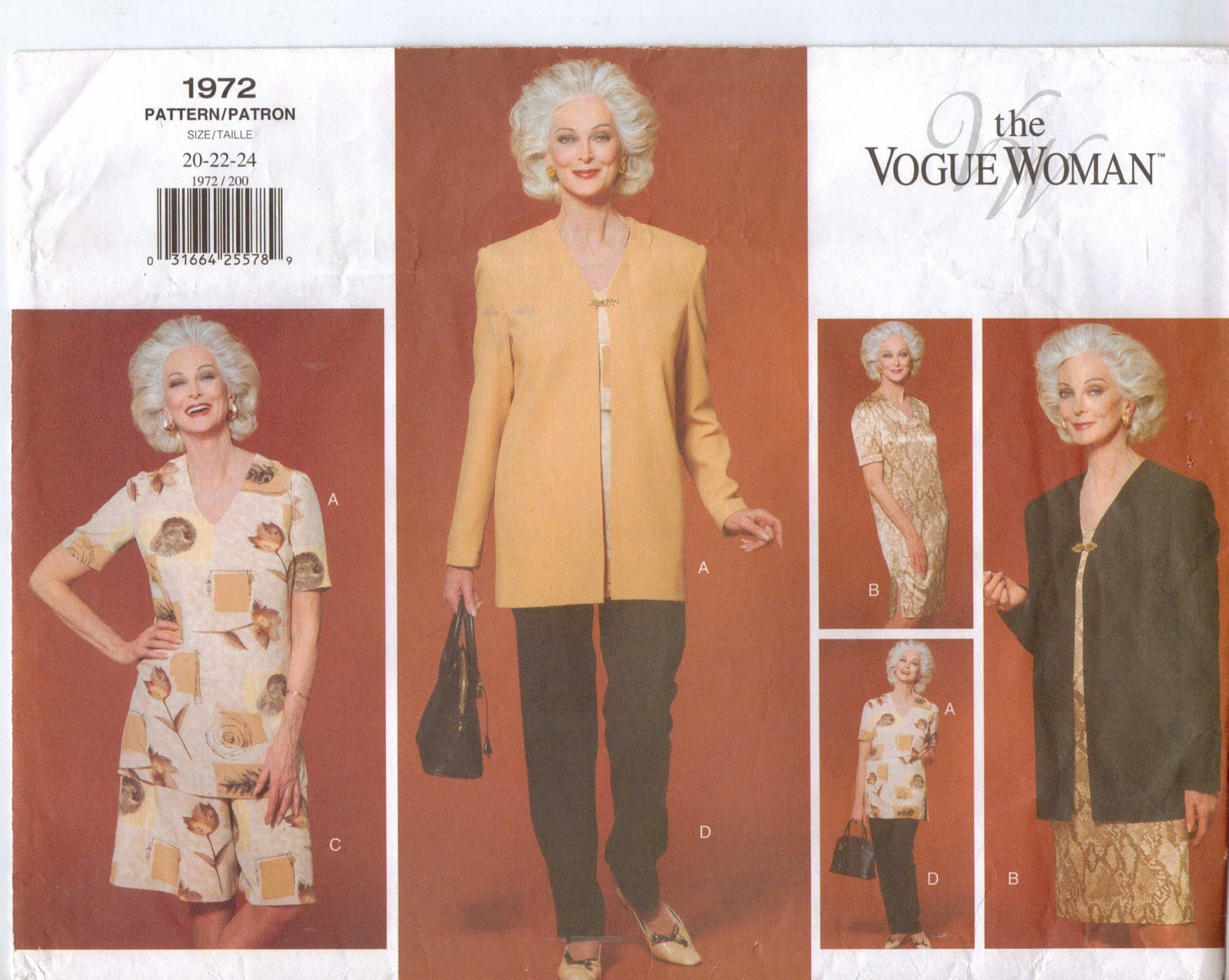 Happy birthday, Ms. Dell'Orefice!