The Museum at FIT's current exhibition, Black Fashion Designers, showcases the often-overlooked work of more than 60 designers of African descent. (The show runs to May 16th, 2017). Monday's symposium is sold out, but you can watch a livestream here.
Many of the designers featured in the FIT exhibit also licensed sewing patterns. Here are some highlights of patterns by Black fashion designers, from the 1970s to now.
Sportswear designer Willi Smith (1948-1987) signed with Butterick's Young Designer line in the 1970s; in the '80s, he moved to McCall's with his label Williwear. According to the exhibition notes, Smith branched into menswear in 1982, but this pattern is almost a decade earlier:
Stephen Burrows (b. 1943) licensed designs with McCall's Carefree line in the mid-1970s. This pattern combines two of his signature elements, colour blocking and lettuce hems: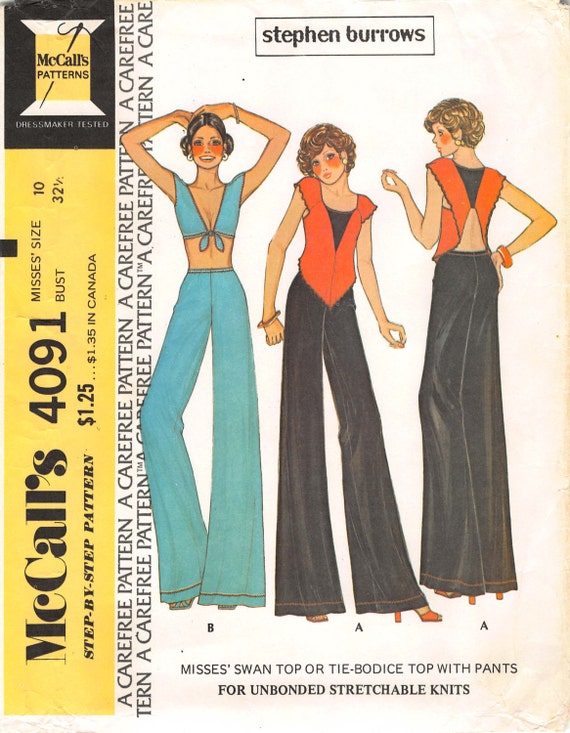 Scott Barrie (1946-1993) began his career at Vogue Patterns, so his introduction to home sewers was also a welcome back. Chris von Wangenheim photographed Barrie with two models for a feature highlighting his work with matte jersey. The patterns are Vogue 1976 (on Gia Carangi) and Vogue 1994:
Best known for his formal wear, British designer Bruce Oldfield (b. 1950) licensed his work with Style Patterns in the mid-1980s. (See my earlier post here). This dolman-sleeved dress could be made in cocktail or evening length: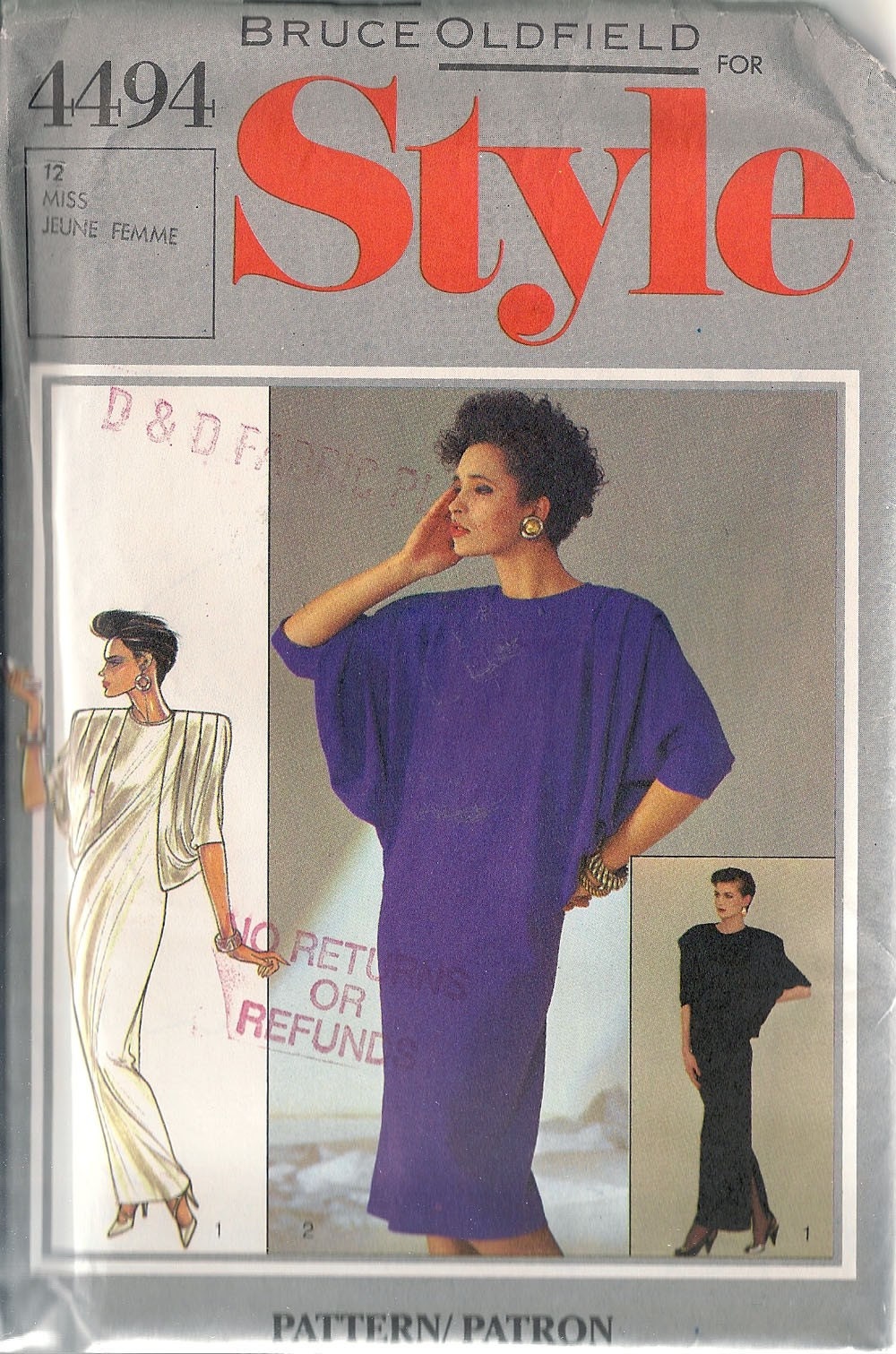 Patrick Kelly (1954-1990) first appeared on the pattern scene in the late 1980s with this dramatic peplum suit. (Read my Patrick Kelly post here, or download the free one-seam coat pattern.)
Gordon Henderson (b. 1957) was among the first designers in the '90s Vogue Attitudes line. (According to a 1990 profile, his mother—a psychologist and single parent—used Vogue patterns to economize.) This 1990 design shows his interest in colour and silhouette: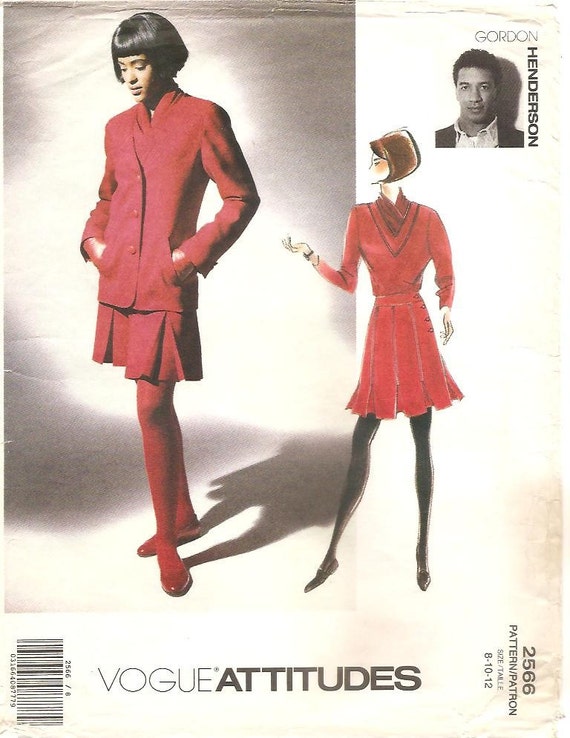 Also in the Vogue Attitudes line, patterns by Byron Lars (b. 1965) remain popular today. (See my earlier post.) This shirt dress and leggings ensemble was photographed on the street in New York City: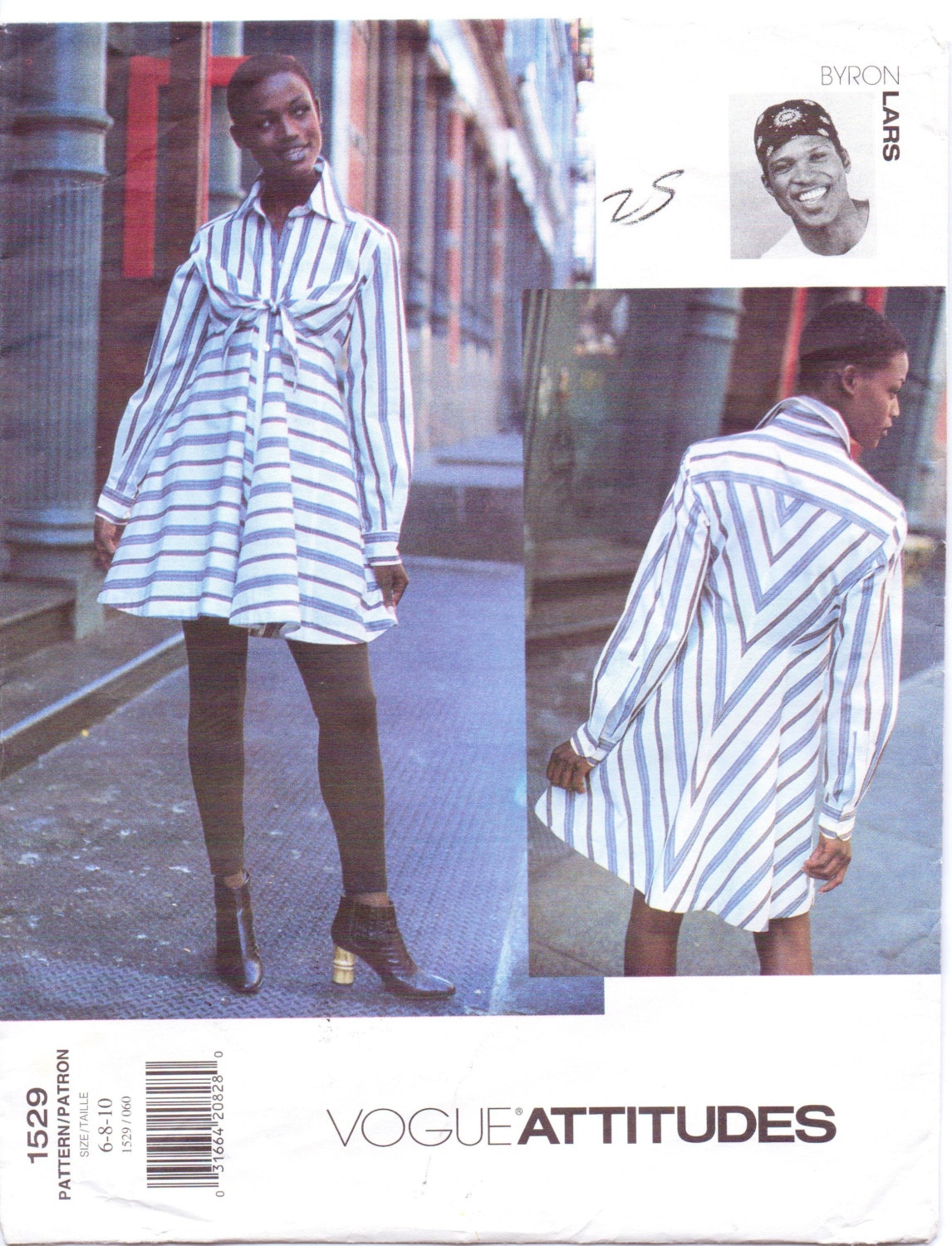 Tracy Reese (b. 1964) has licensed her main label with Vogue Patterns since 2009; McCall's added bridge line Plenty by Tracy Reese in 2012. Vogue's most recent offering, Vogue 1512, is a dress from Reese's Fall 2015 collection.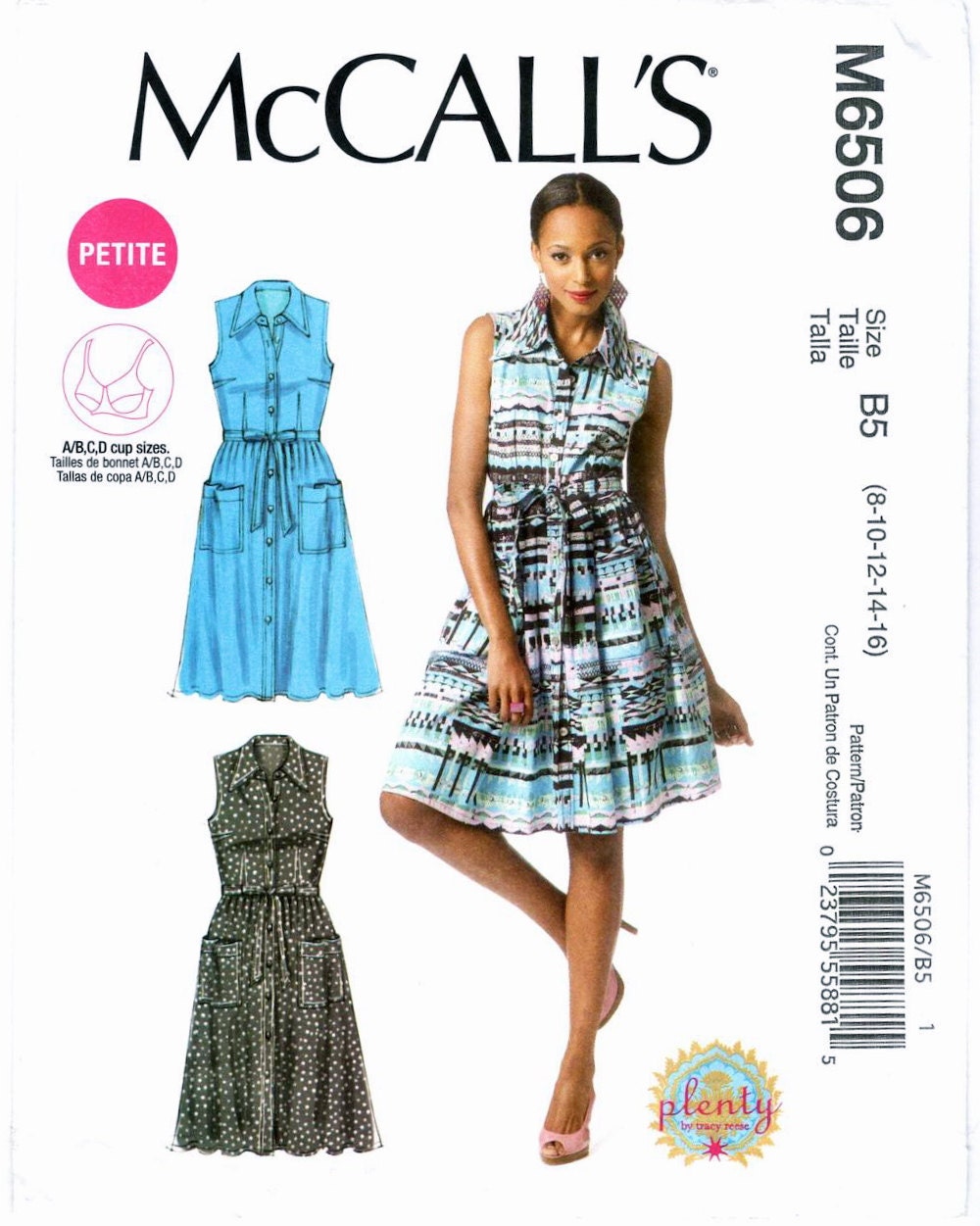 For more on the Black Fashion Designers exhibit, see the museum notes and Alexandra Jacobs' article in The New York Times.