With Oliver Hirschbiegel's Diana opening in North American theatres this weekend, this post is devoted to a designer associated with the Princess of Wales: Bruce Oldfield. The 1985 Lord Snowdon portrait seen on the People cover above shows a Bruce Oldfield velvet dress that the princess also wore to the premiere of Les Misérables. Oldfield began designing for Princess Di in 1980, and for over a decade she was president of Barnardo's, the children's charity with which Oldfield has had a life-long relationship.
In the mid- to late 1980s, Bruce Oldfield sewing patterns were released by Style Patterns. (The British pattern company seems to have produced designer patterns only between 1985 and 1988, so high Eighties style is guaranteed.) Here's a selection of Bruce Oldfield patterns.
This wrap dress or blouse-and-skirt ensemble is gathered into a shoulder yoke for the mid-1980s strong-shouldered silhouette:
Hemline slits add interest to this panelled, double-breasted suit:
In this dress, dolman sleeves are cut into curved side panels, shaped with shoulder pleats for draped volume. Because Style Patterns changed its envelope design in the mid-1980s, this pattern may be found in two alternate versions: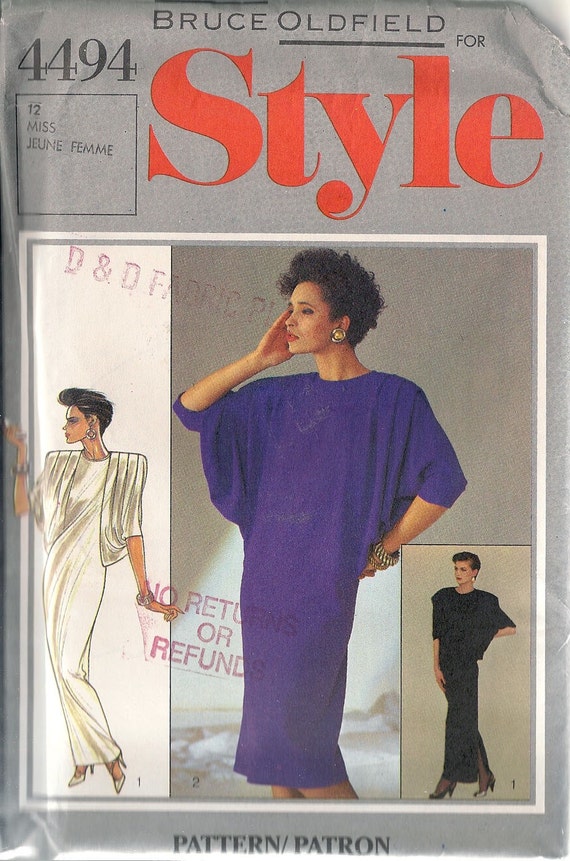 Cindy Crawford models this dress with straight skirt and blouson bodice:
In this dramatic mock wrap dress with dolman sleeves, the belt passes through openings in the side panels:
Bruce Oldfield is best known for his bridal and evening wear. This wedding or evening dress has a ruched bodice, raised front hemline, and optional puffed sleeves: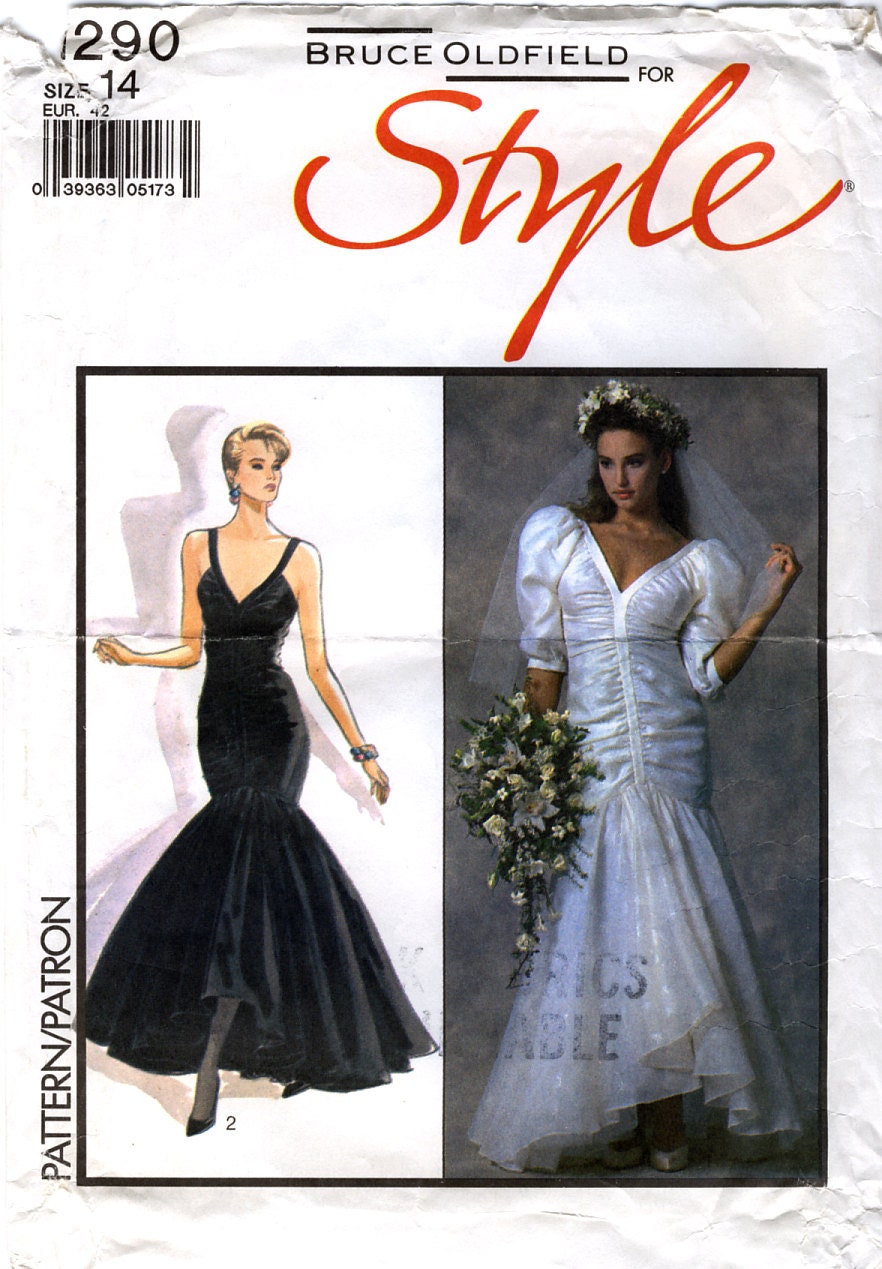 To continue the Eighties flashback, check out this Bruce Oldfield blog post with archival runway photos and video.