I started this blog eight years ago this month. To celebrate, here's a look at some all-but-forgotten licensing: patterns by Barbara Hulanicki for Biba.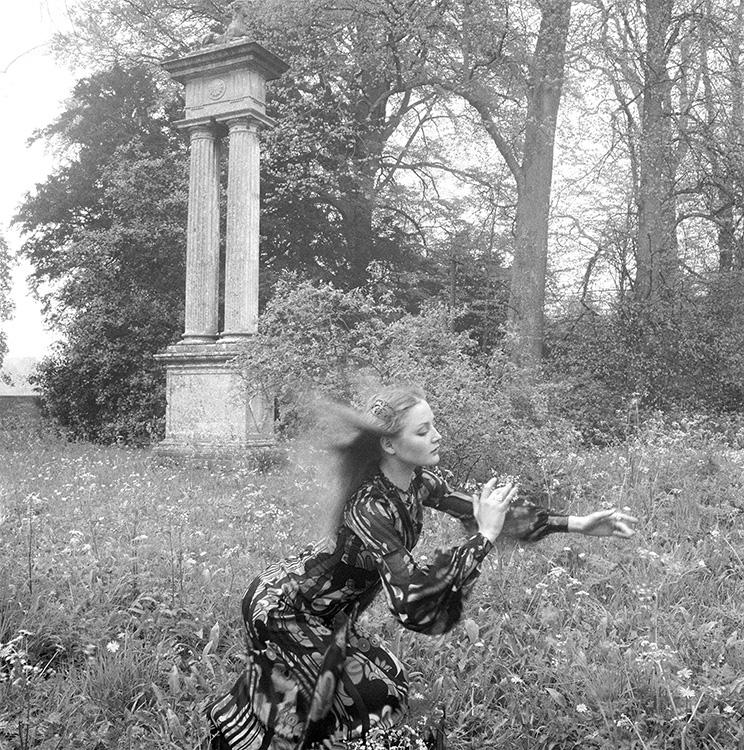 Biba might be the biggest brand you'll never see on a pattern. Born in Warsaw, Biba founder Barbara Hulanicki (b. 1936) grew up in Palestine and Brighton, where she attended Brighton Art School. She worked as a fashion illustrator before starting the Biba label with her husband, Stephen "Fitz" Fitz-Simon. Sometimes called the first lifestyle brand, Biba was a runaway success in Swinging London, selling everything from cosmetics to couture.
In 1970, Hulanicki licensed patterns with McCall's as a way to launch her brand in North America. The main promotion was in Seventeen Magazine, as it was Seventeen editor Rosemary McMurtry who first approached Hulanicki about the idea. Hulanicki mentions the McCall's deal in her memoirs, as well as The Biba Years, 1963-1975, which she co-wrote with Martin Pel, curator of Brighton's Biba and Beyond: Barbara Hulanicki.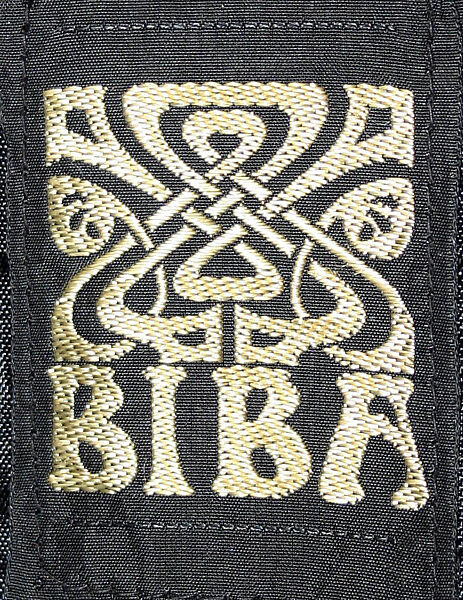 Around New Year's, 1971, Seventeen readers could peruse the new Biba patterns in a dreamy Sarah Moon editorial shot in Paris. Among the models was Ingrid Boulting, the face of Biba Cosmetics (another Sarah Moon project). As Hulanicki writes in her memoir, From A to Biba, the setting for the shoot was the round tower of Au Printemps, the storied Paris department store. The printed fabrics — cotton satin, rayon crepe, cotton voile, twill, and broadcloth — were all Tootal for Biba, and available at retailers like Macy's in New York. (More at Sweet Jane. Seventeen scans courtesy of Musings from Marilyn.)
The patterns were even covered more than once in Women's Wear Daily.
The designs consisted of a top and skirt, separates and a hat, a long-sleeved dress and short-sleeved coatdress, and a midi or maxi dress, all in junior sizes only. Two included a matching choker. Customers could see the Biba logo in McCall's retail catalogues, but the pattern envelopes give no indication they're Biba designs.
McCall's Pattern Fashions featured the Biba patterns in a four-page illustrated portfolio called "Seventeen Magazine Pattern Selections." The write-up emphasizes Biba's novelty in North America: Now Seventeen Magazine brings Biba to America … You, too, can be a Biba girl without crossing the Atlantic.

Curiously, the Biba patterns aren't in McCall's back index, but one of them appears in this croquet-themed textiles ad — at left, in printed Dacron crepe:
The peplum blouse with short "mushroom" sleeves (McCall's 2725, view B) is very similar to a Biba evening suit seen in a 19 cover portfolio by David Tack. (Cover at top of post.) Like Seventeen, the British teen magazine also published its feature around the time of New Year's, 1971.
Have you sewn any of the Biba patterns?