Tonight at New York Fashion Week, Ralph Lauren celebrates his company's 50th anniversary. Here's a look at highlights of Ralph Lauren patterns from the '70s to the '90s.
Ralph Lauren started out in menswear, and Vogue Patterns' first licensing with the brand was for men's designs. The company released its first Polo by Ralph Lauren patterns in the summer of 1975.
That's Polo Ralph Lauren on the right in Vogue Patterns' American Bicentennial issue: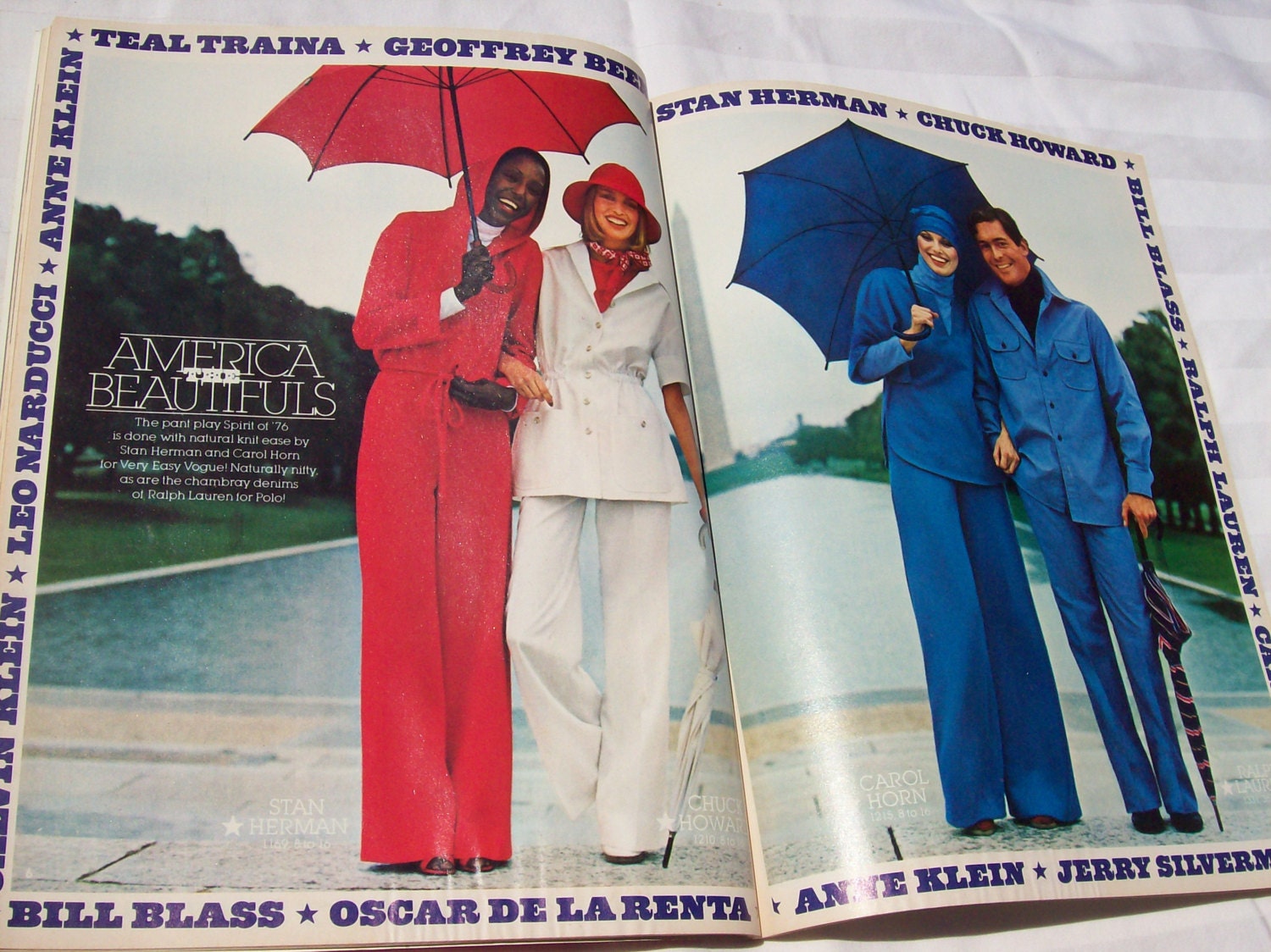 This Polo trench is classic for any gender:
Vogue's licensing of Ralph Lauren women's wear began in 1979. The earliest Ralph Lauren women's patterns are for Annie Hall and Western looks like those shown in his Fall 1981 Santa Fe collection—prairie skirts, fringe, and serapes worn with cowboy boots and concho belts.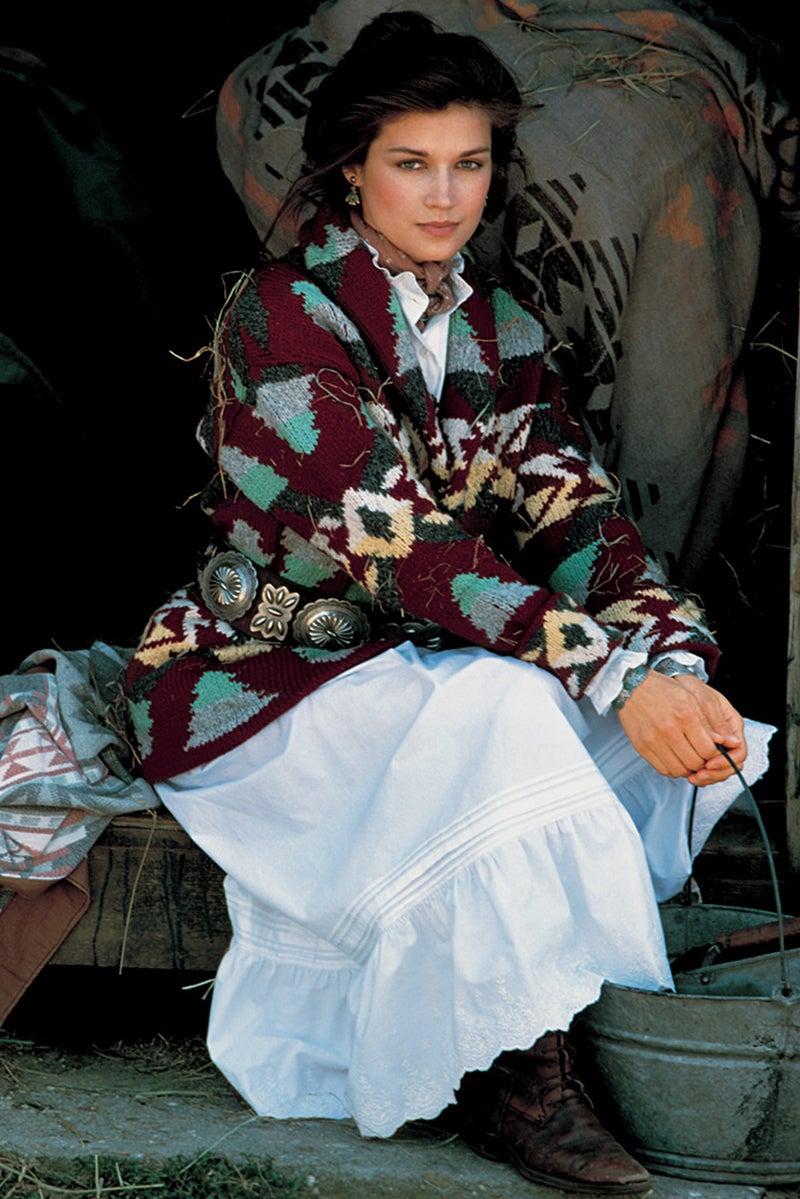 Ralph Lauren's Spring 1984 Safari collection is said to have been inspired by Out of Africa, perhaps with a dash of Picnic at Hanging Rock.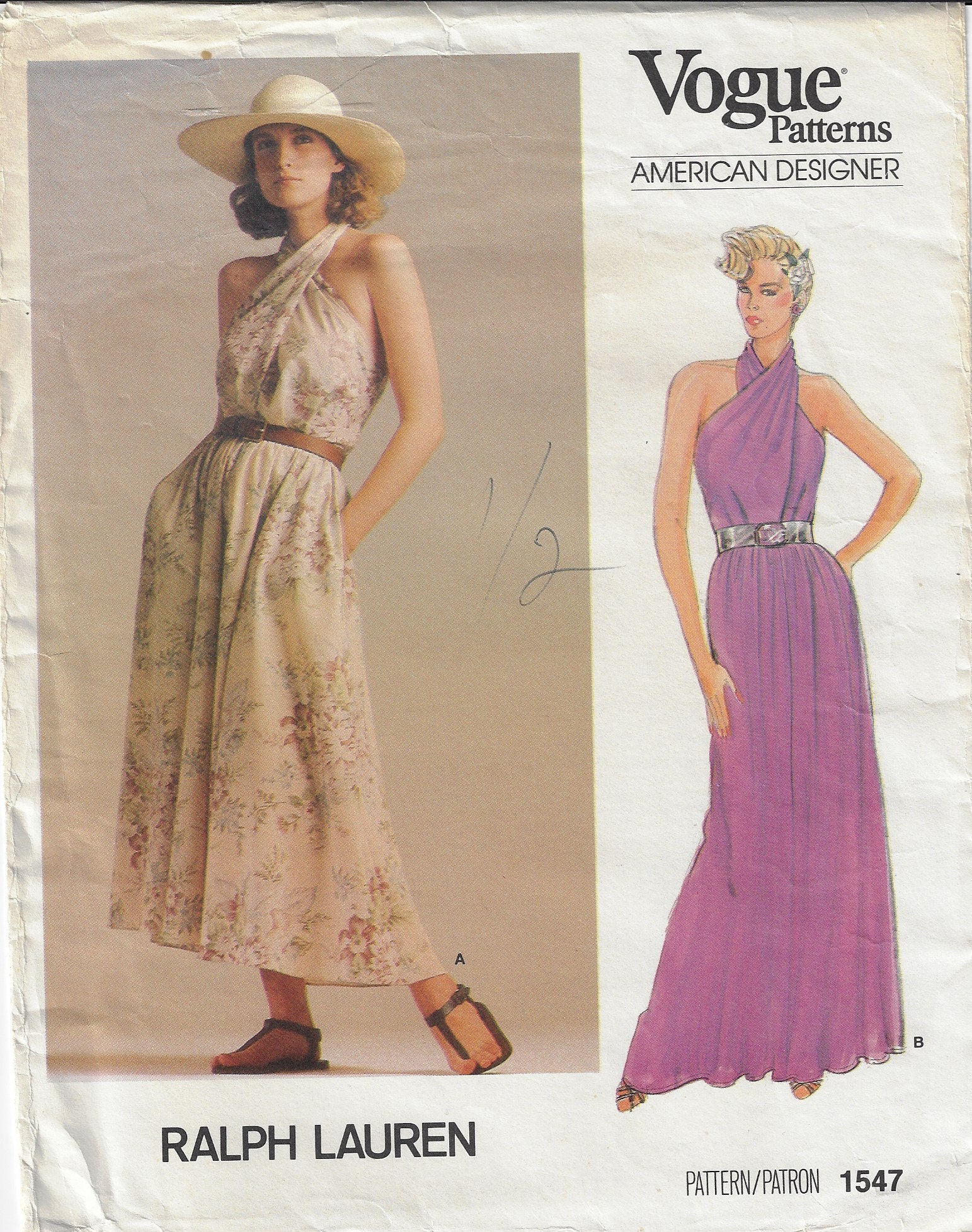 Late '80s Vogue Career designs by Ralph Lauren feature British model Saffron Aldridge, then the face of the brand.
Tartan was one of the main takeaways from Ralph Lauren's Fall 1991 collection. (As L'Officiel observed, "For Ralph Lauren, tartan isn't a fashion, it's a lifestyle.") Vogue released two patterns from this collection, a dress and trouser ensemble.
Although the envelope for the dress shows it in solid red, the tartan looks had pride of place on the holiday covers, both Vogue Patterns Magazine and the December catalogue.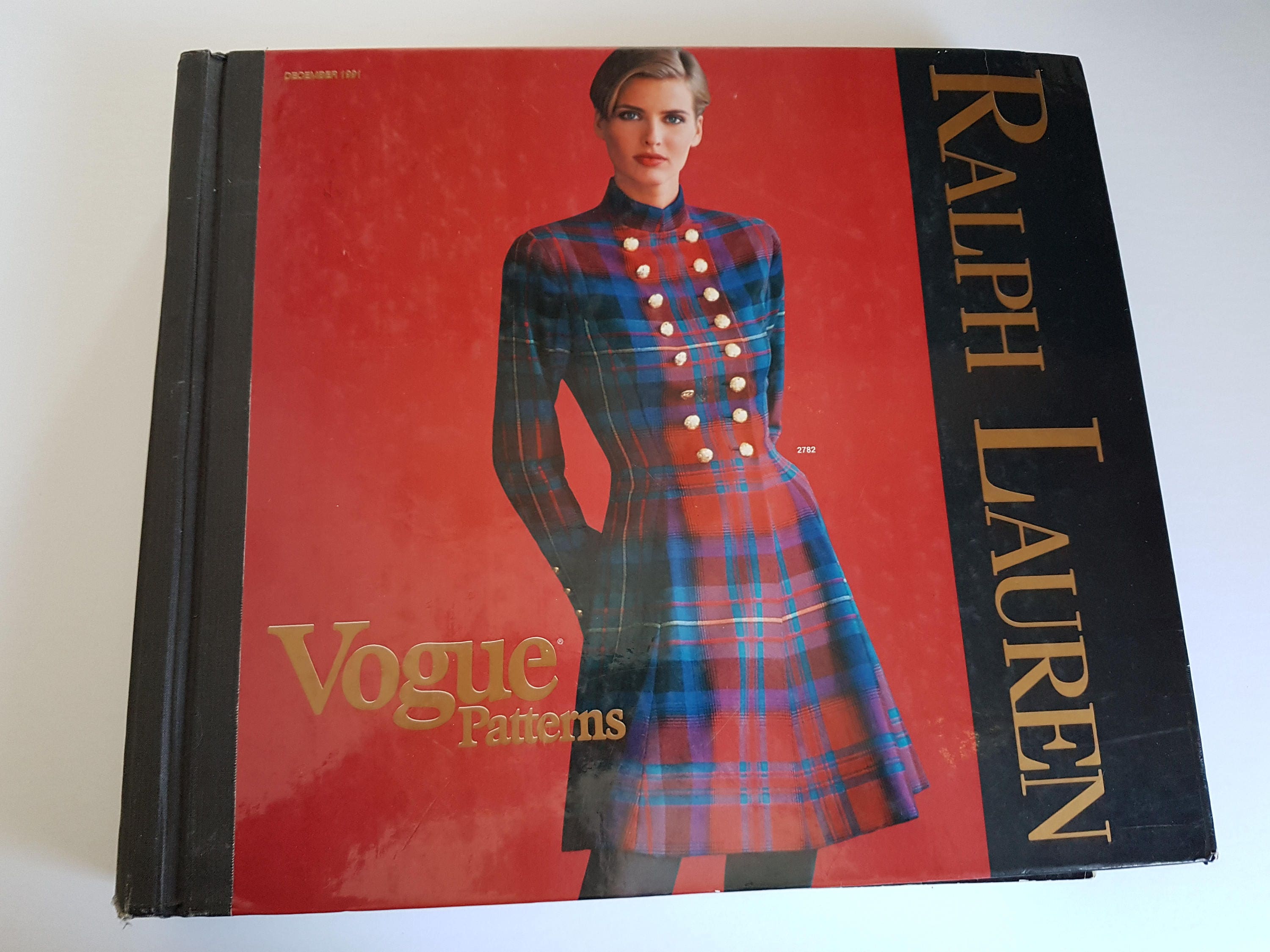 The tartan pieces had already been promoted that same season in the Fall '91 advertising campaign and a Grace Coddington / Linda Evangelista cover and editorial ("A Shot of Scotch") in Vogue's September issue.
Some later covers showing Ralph Lauren in a less WASP-y mode: