In memory of Eiko Ishioka, who would have been 80 this year, a look at costume patterns based on her work.

Eiko Ishioka (1938-2012) is best known as the costume designer for The Cell and Bram Stoker's Dracula, for which she won an Academy Award in 1993. Her last film project was Tarsem Singh's Mirror Mirror, starring Julia Roberts and Lily Collins.
McCall's and Simplicity both released patterns based on the film. McCall's 6629 came in adult and children's sizes. (Out of print, but details still on the Cosplay by McCall's site.)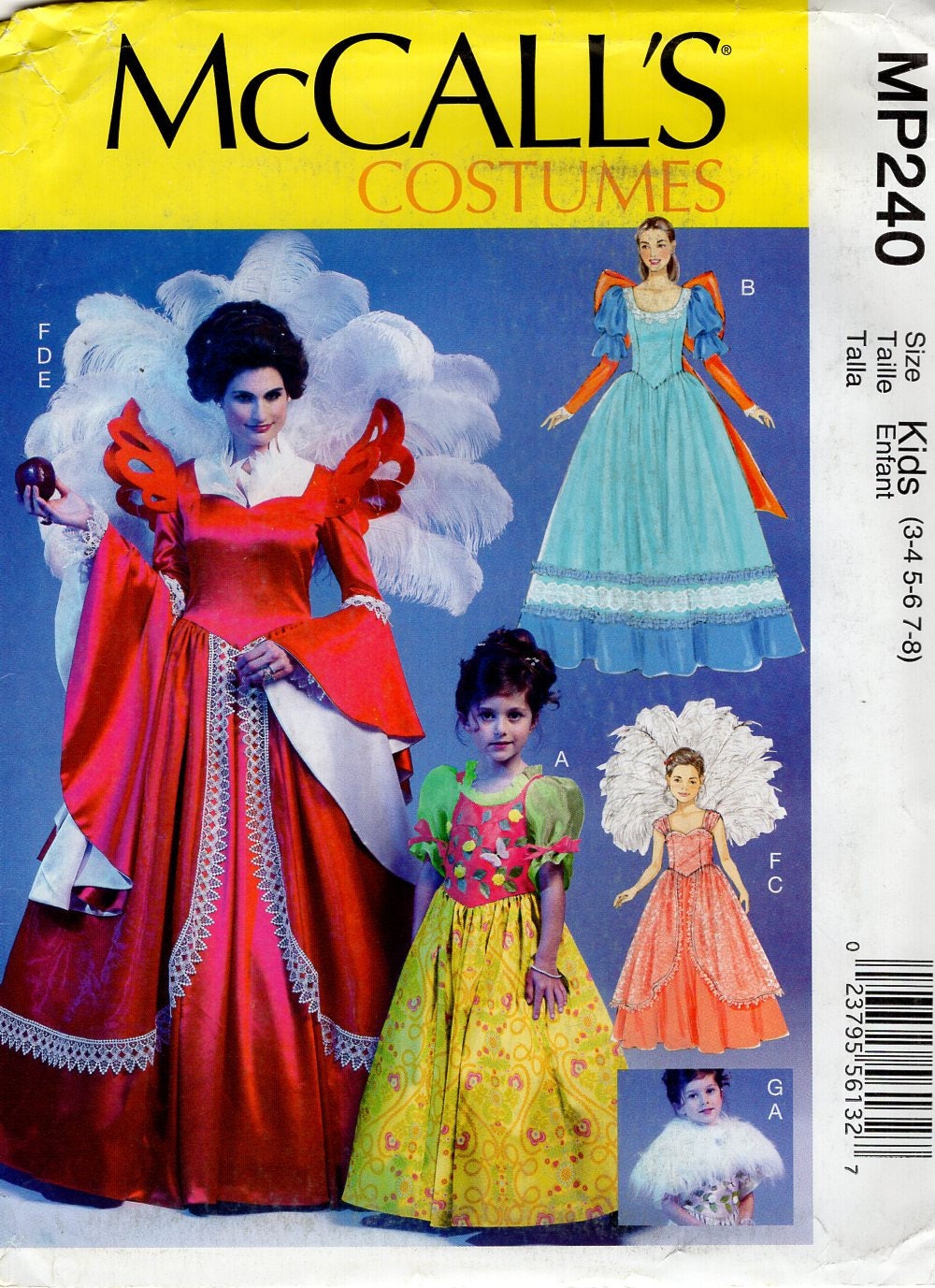 On the left—view D with collar E and feathered backpiece F—is Julia Roberts' wicked queen. Ishioka's original gown has panniers and miles of cartridge pleating:
The gown features white peacock embroidery and a molded basque with four-piece cups.
View B (top right) is clearly Lily Collins' Snow White, but so is view A. It's the dress with floral basque and skirt, seen early in the film, which Ishioka topped with one of the most memorable capes in cinema.
Simplicity also offered Snow White's dress from the film's Bollywood finale, moving the giant bow down from the shoulders.
The Costume Designers' Guild gave Ishioka a posthumous award for Mirror Mirror. (For more on the production, see Wired.) And since her on-screen version, all yellow capes seem to point back to Snow White's.