This month marks 15 years since the death of Gianni Versace. This week's post will be the first of two on Versace sewing patterns, in memory of the late designer.
Before he founded his own company, Gianni Versace (1946–1997) was the designer for the Milanese brands Genny, Complice, and Callaghan, and his first boutique sold his designs for those labels. These editorial images from L'Officiel, photographed at the Tivioli showroom in Milan, show designs from all three, as well as Versace's new label:
The earliest Versace sewing patterns are drawn from the designer's work for Genny and Complice. Vogue Patterns welcomed Versace to their designer licensees in 1978, the year he founded his business:
(The headline reads, "Viva, Versace! Welcome to Vogue's world! Gianni Versace, the Milanese master of fashion, opens exciting vistas into your sewing life.")
Vogue Patterns' first four Versace patterns were designs for Genny and Complice, two from each label.
Genny
Versace was the designer for Genny, a label owned by the Girombelli family, from 1973. Vogue 2025 (also shown in the "Viva, Versace" photo above) is an ensemble consisting of a pleated blouse or tunic, tapered pants, and pleated cummerbund:
The cummerbund is tucked rather than pleated in Vogue 2026, an evening suit that also includes a short, double-breasted jacket with contrast lapels, bias camisole, and sheer skirt with shaped front hemline:
Here's the Vogue 2026 evening suit made up in white for a 1979 editorial:
Complice
Complice was a line Gianni Versace developed for the Girombellis. Vogue 2048 looks forward to the Eighties silhouette with its loose dress or top with standing band collar and slim, tapered pants. As the envelope says, "Purchased belt forms desired blouson":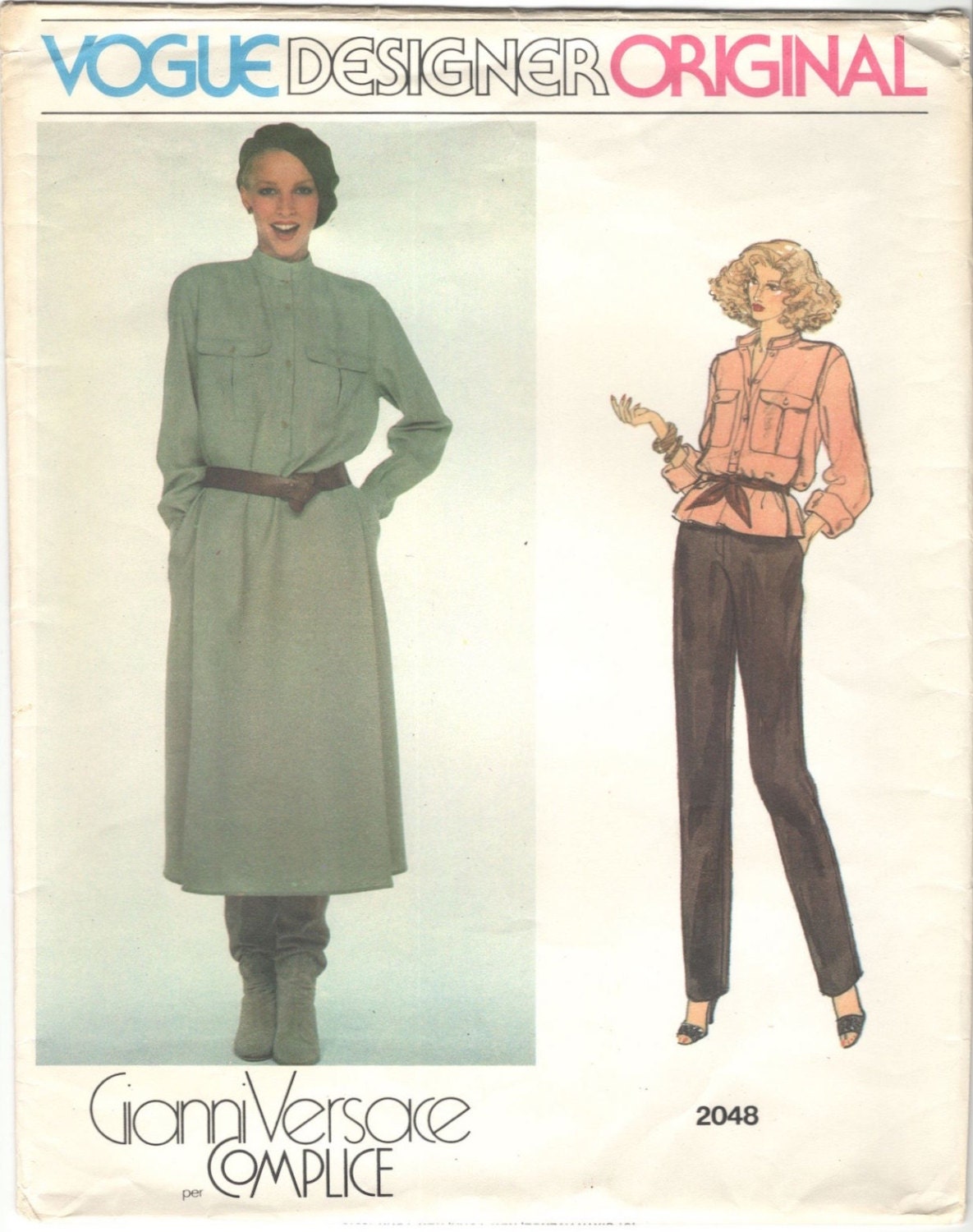 Vogue 2080 is a military-style ensemble consisting of pleated, tapered pants and a blouse with standing collar, button epaulets, and contrast piping trim: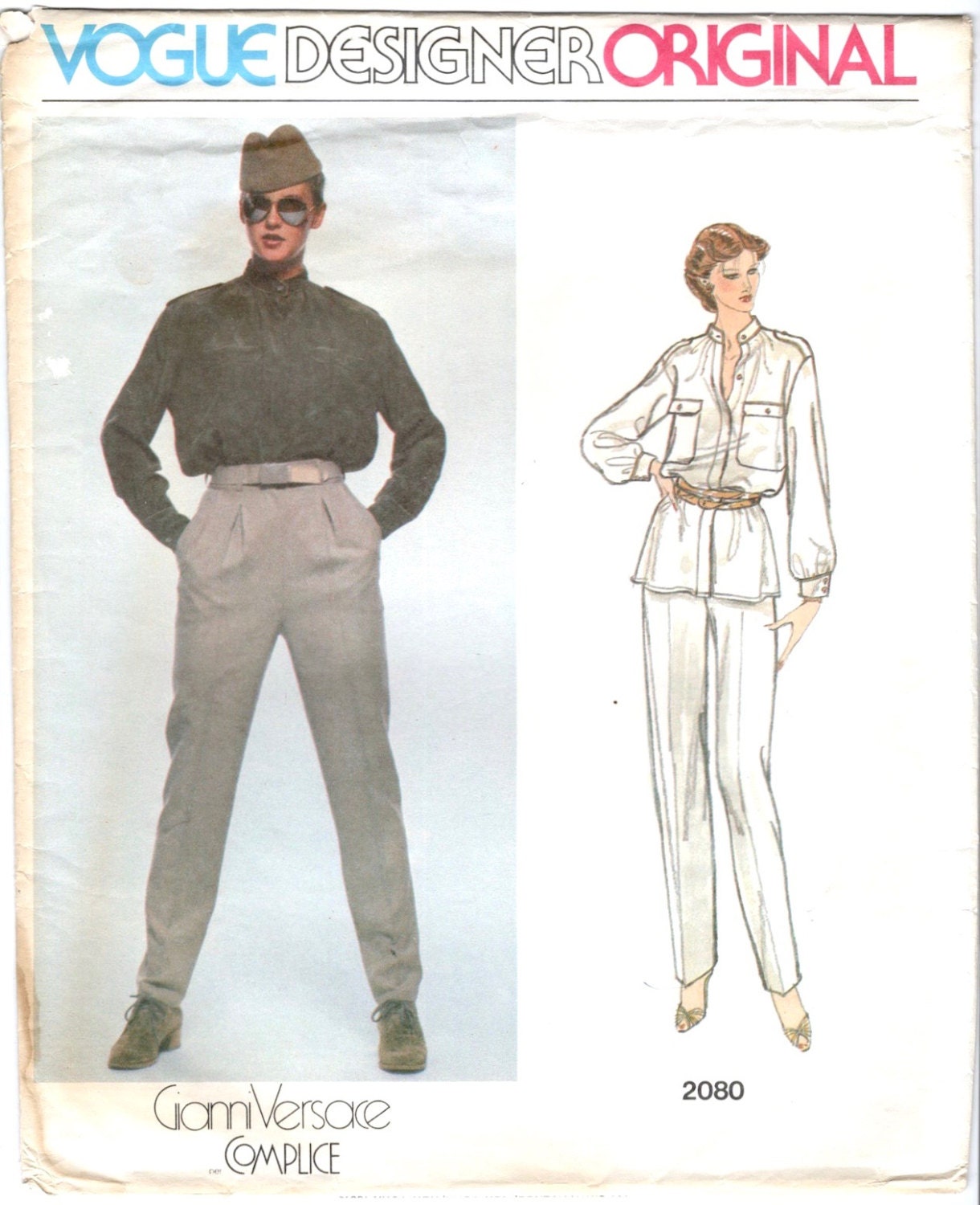 Update: this Complice design was also photographed by Patrick Demarchelier for the cover of Vogue Patterns:
Just for fun, here are some Versace for Complice campaign images. Guy Bourdin was the photographer for Complice campaigns during this period. These first two, very Interview with the Vampire images are from August 1977:
This one I'm not sure of the date:
You can see more Guy Bourdin/Versace for Complice photos here.