Olivia Hussey has an autobiography out, reminding us of a legendary bomb: the musical Lost Horizon. Naturally, there was a pattern tie-in.
Ross Hunter's Lost Horizon (1973) was adapted from James Hilton's bestselling novel about Shangri-La, with costumes by the great Jean Louis.
There had been another Lost Horizon, in the 1930s, but it didn't have music by Burt Bacharach.
McCall's released at least ten patterns in its Lost Horizon-inspired series. The film opened in March, but the patterns came out later in the year. Two Carefree and Extra-Carefree styles from the series in the Fall 1973 Carefree catalogue: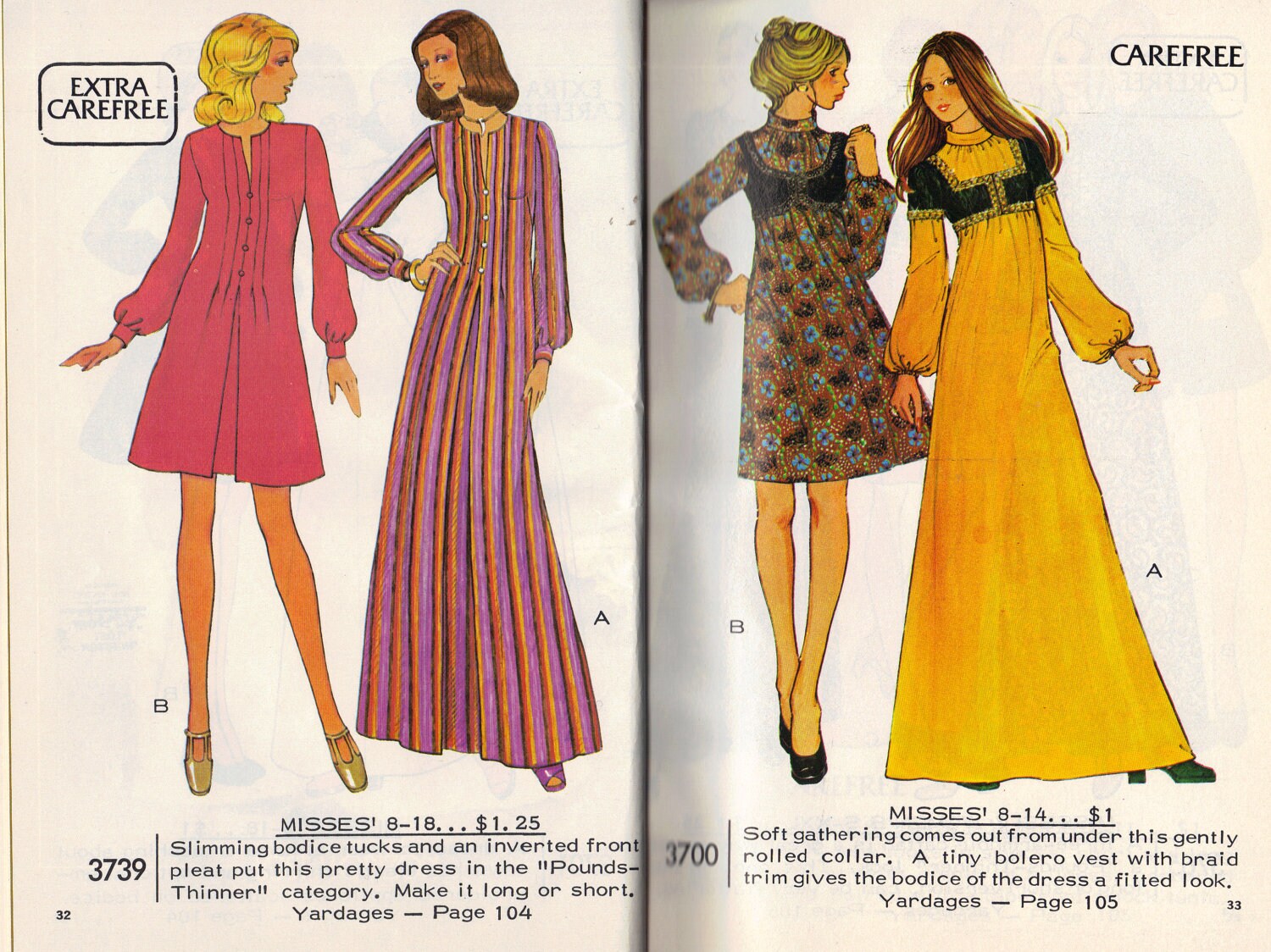 The pattern envelopes bear a tiny version of the film graphics.
Did the hippie trail reach Tibet? Some of the Lost Horizon-inspired patterns look like contemporary western clothing, but most nod to Jean Louis' fantasia of traditional Tibetan dress, textiles, and embellishment.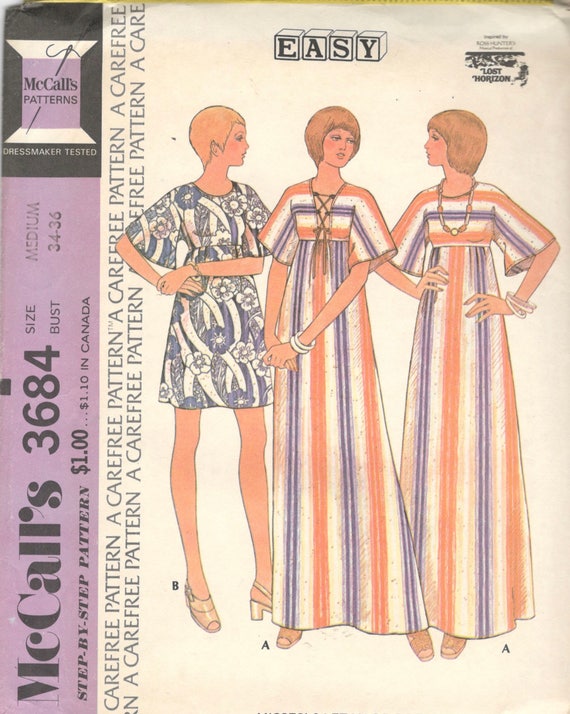 Of the two designs for men and women, this robe was the most popular. The men's and women's caftan came with its own embroidery transfers.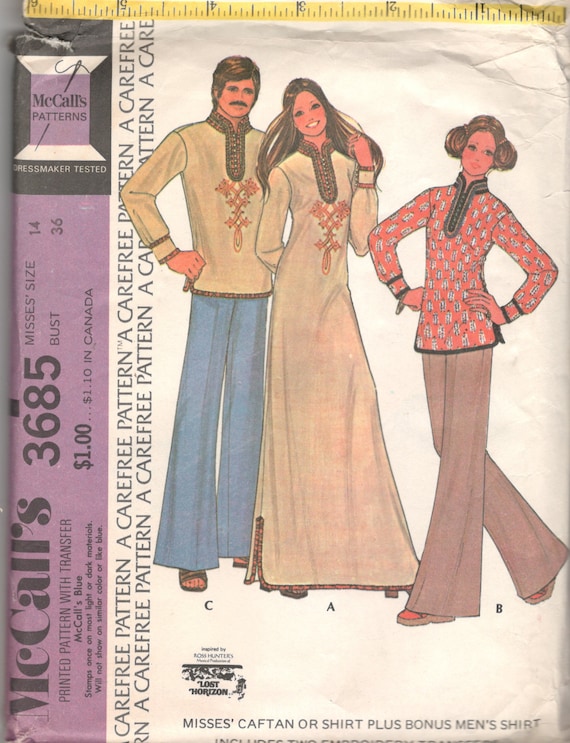 Unfortunately there's no pattern for Hussey's saffron robes.