This year's big Costume Institute exhibit, China: Through the Looking Glass, broke the attendance record previously set by Savage Beauty in 2011 to become the Met's most-visited costume exhibit. (See WWD.) Andrew Bolton's catalogue, illustrated with original photography by Platon, is available from Yale University Press.
One of the show's major draws was Wong Kar-wai's art direction, with styling by William Chang Suk-ping. (See Rosemary Feitelberg, "Chinese Arts Examined at the Met" or read the press release here.) Like Matthew Weiner's Mad Men and mid-century American dress, Wong Kar-wai's In the Mood for Love (2000) and 2046 (2004), with costume design by William Chang, have virtually defined the image of mid-century Hong Kong fashion.
It's possible to find vintage sewing patterns showing a Chinese influence, especially cheongsam patterns, from about the 1950s on. The earliest Vogue patterns I've found that show a Chinese influence date to the early 1960s.
Two circa 1962 Vogue patterns I've had in the shop got me thinking about early '60s Chinoiserie. One is for a cheongsam and pants, the other for a cocktail dress and sheer cape or 'Ming' stole: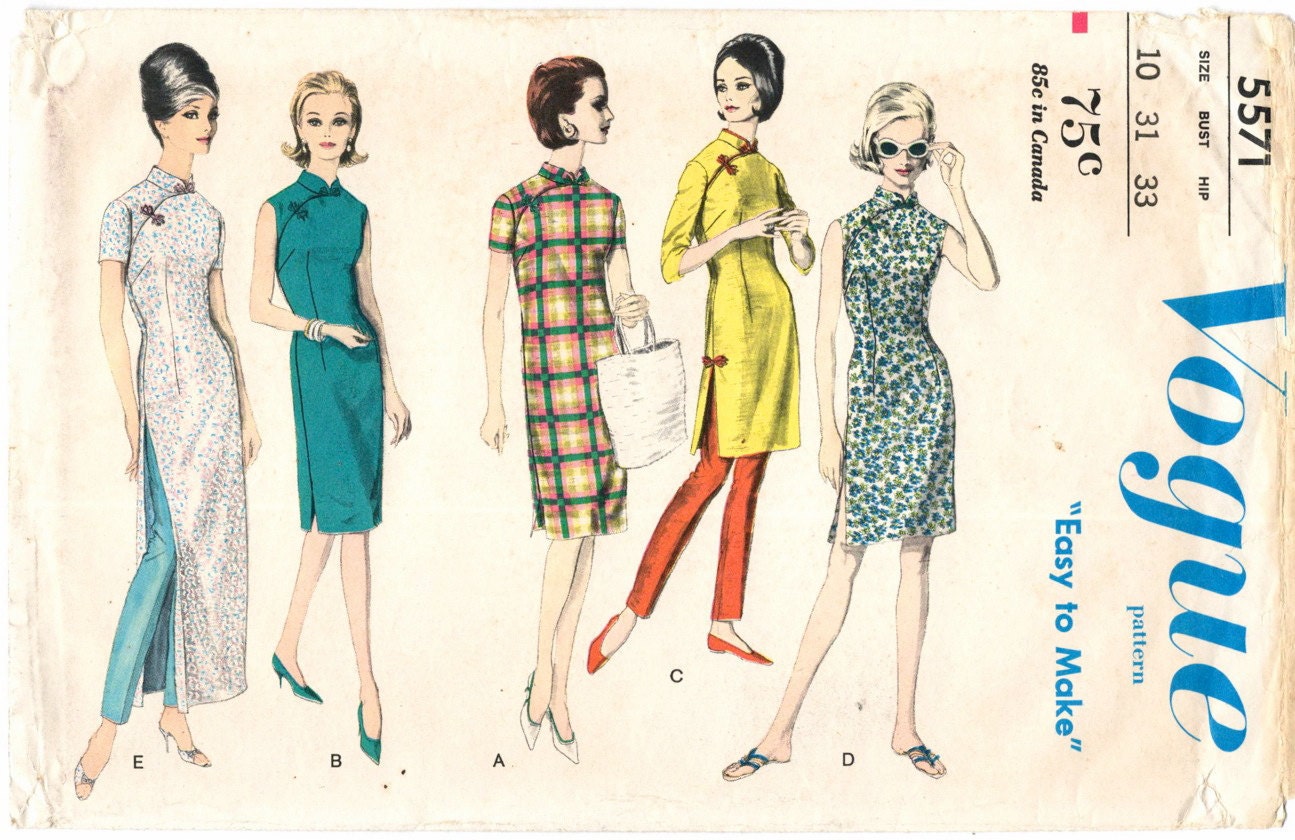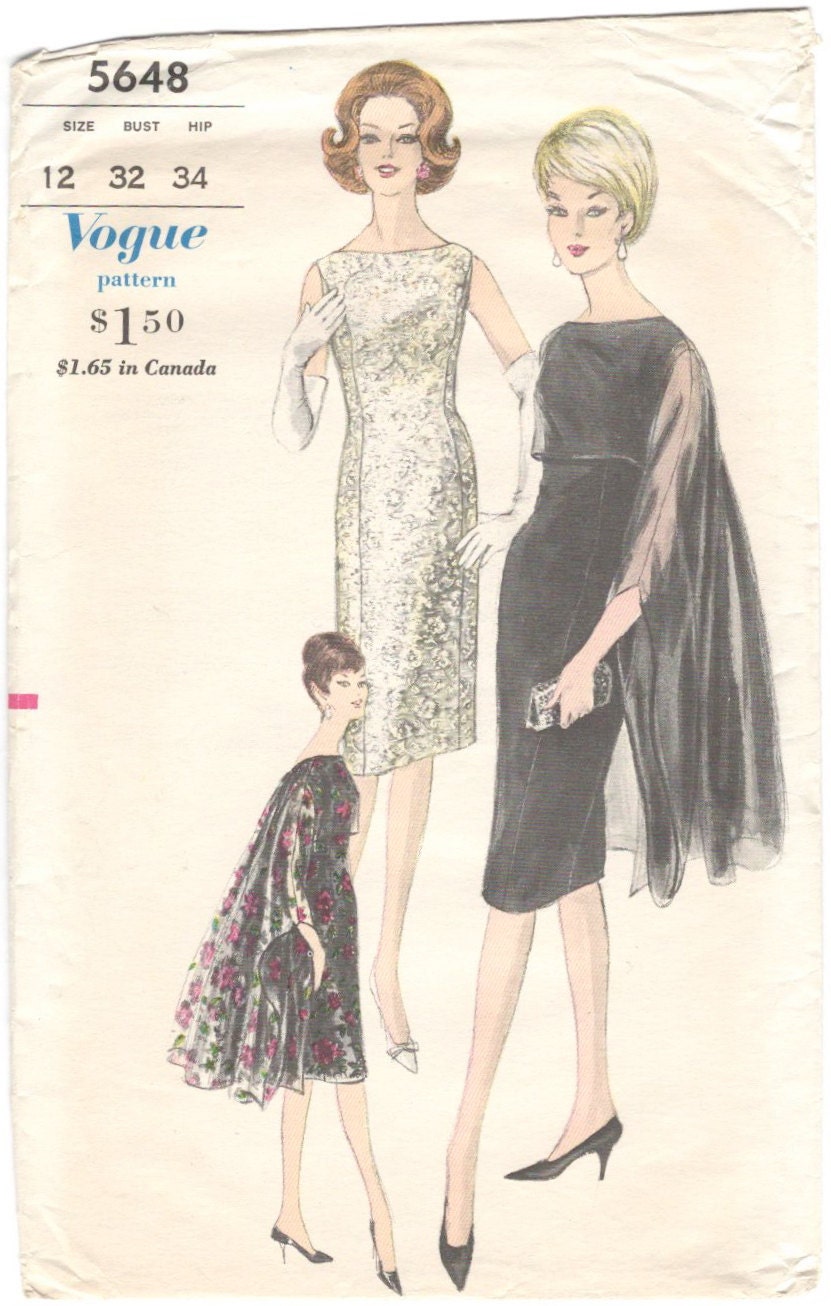 Interestingly, although Vogue 5571 is clearly a pattern for a cheongsam or qipao, the envelope text says nothing to identify the garment as Chinese. Vogue 5648, on the other hand, calls its voluminous coverup a 'Ming' stole—a garment for which I can find no evidence whatsoever.
The Ming Dynasty (1368-1644) is known for its voluminous clothing. Vogue 5648's Ming stole has deep, two-piece sleeves and back fullness released from gathers at the neckline. Here's the back view:
The back neckline detail recalls this Balenciaga evening wrap featured in an earlier Costume Institute exhibit, Orientalism: Visions of the East in Western Dress:
By contrast, the instantly recognizable cheongsam or qipao is a product of the modern period, a hybrid garment with a complex history traceable to Manchu dress in the Qing Dynasty (1644-1911).
Vogue Patterns' mid-century Chinoiserie seems inseparable from the context of the Cold War. In 1962, it had been just over a decade since Mao's 1949 proclamation of the People's Republic of China. The Hollywood films Love Is a Many-Splendored Thing (1955) and The World of Suzie Wong (1960) had helped popularize the cheongsam in the West with their depictions of love affairs between an American man and a qipao-clad Chinese woman in mid-century Hong Kong.
For more on the cheongsam/qipao see Juanjuan Wu, "Reinvented Identity: The Qipao and Tang-Style Jacket," chapter 6 of Chinese Fashion: From Mao to Now (Berg 2009).
For discussion of the exhibit see Holland Cotter, "In 'China: Through the Looking Glass,' Eastern Culture Meets Western Fashion" and Susie Bubble, "Through the Chinese Looking Glass."
Happy Labour Day, everyone!