Unzipped, the groundbreaking fashion film, is 25 this month.
The 1995 documentary made Isaac Mizrahi a household name. (Read more at Vogue.com.) To celebrate, here's a look at Mizrahi's vintage Vogue patterns.
Born in Brooklyn, Isaac Mizrahi (b. 1961) started licensing patterns not long after showing his first solo collection. Vogue Patterns Magazine welcomed him to the Vogue Individualist line for Holiday '88 with two patterns shown in sorbetto brights.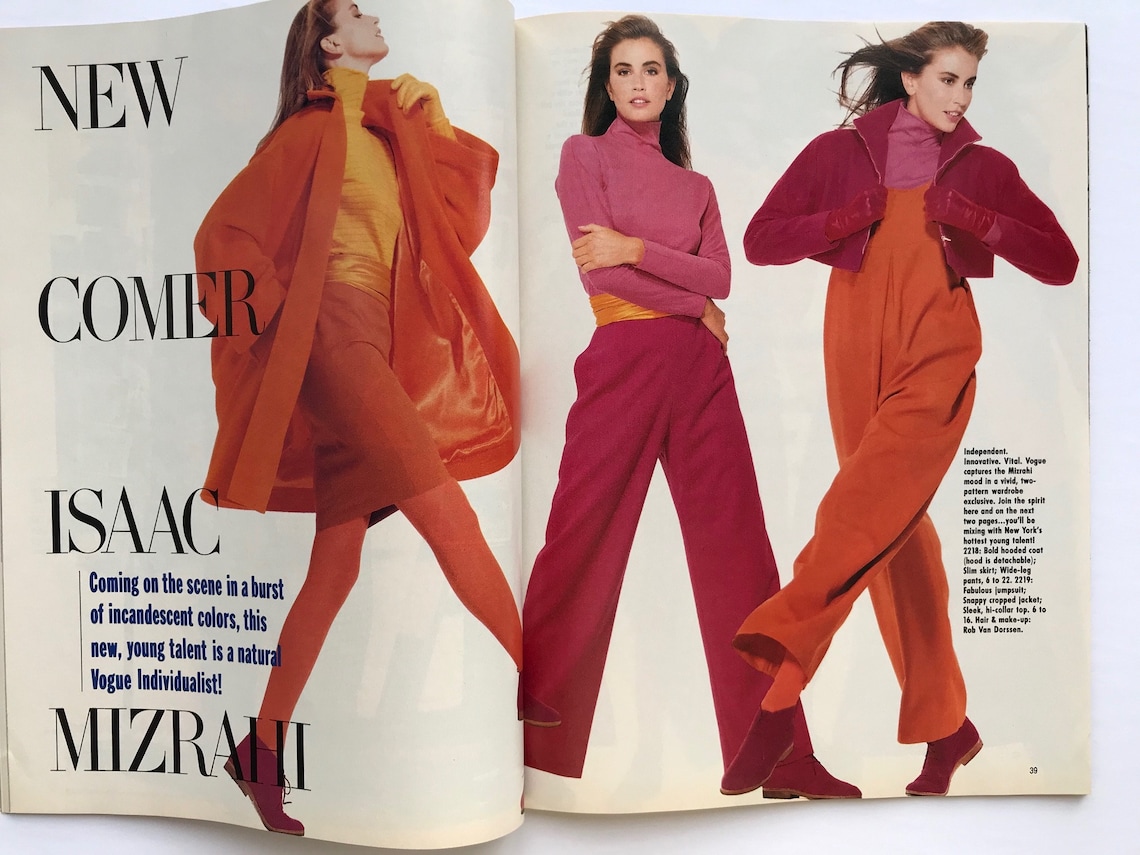 Even before Mizrahi received backing from Chanel, both Vogue and Vogue Patterns were champions of his work. This crisp Mizrahi shirtdress made the cover of the summer retail catalogue.
Vogue included a Mizrahi jacket pattern in the spring 1991 budget-dressing editorial, "Fit to Print." The jacket was made in a double-faced wool plaid from New York's Felsen Fabrics.
For Holiday '94 — essentially the Fall-Winter '94–95 season documented in Unzipped — Mizrahi designed what Vogue called a "mini-collection created especially for Vogue Patterns." Several of these pieces were featured on the cover of the counter catalogue.
Vogue published a two-page article on the new Mizrahi patterns. The magazine had everything made up in silk lamé, wool jersey, and vinyl from B&J Fabrics.
Isaac Mizrahi patterns were available through Vogue Attitudes until the later 1990s. Mizrahi graduated to Vogue's regular designer line in 1998 — the year he shuttered his label.
Yet the mid-teens saw another comeback for the designer, with both a return to Vogue Patterns and a retrospective exhibition at the Jewish Museum, New York, entitled Isaac Mizrahi: An Unruly History.