In celebration of Canada Day, this post is devoted to Canadian fashion designer Lida Baday.
Lida Baday (b. 1957) was born to a dressmaker mother in Hamilton, Ontario. A graduate of Ryerson's fashion design program, she worked for different companies in Toronto's garment district before founding her own label in 1987. (Read bios here and here; see tear sheets here.) Baday soon won international success with her sophisticated, minimalist designs in luxurious fabrics such as wool jersey. Although her company closed its doors last year, The Fabric Room, which sells its surplus textiles, is still open to the public.
In the 1990s, Lida Baday designs were available through McCall's patterns, beginning with two patterns in the November 1992 catalogue. McCall's 6255 and 6257 are patterns for a skirt suit and separates including a flared, hooded coat: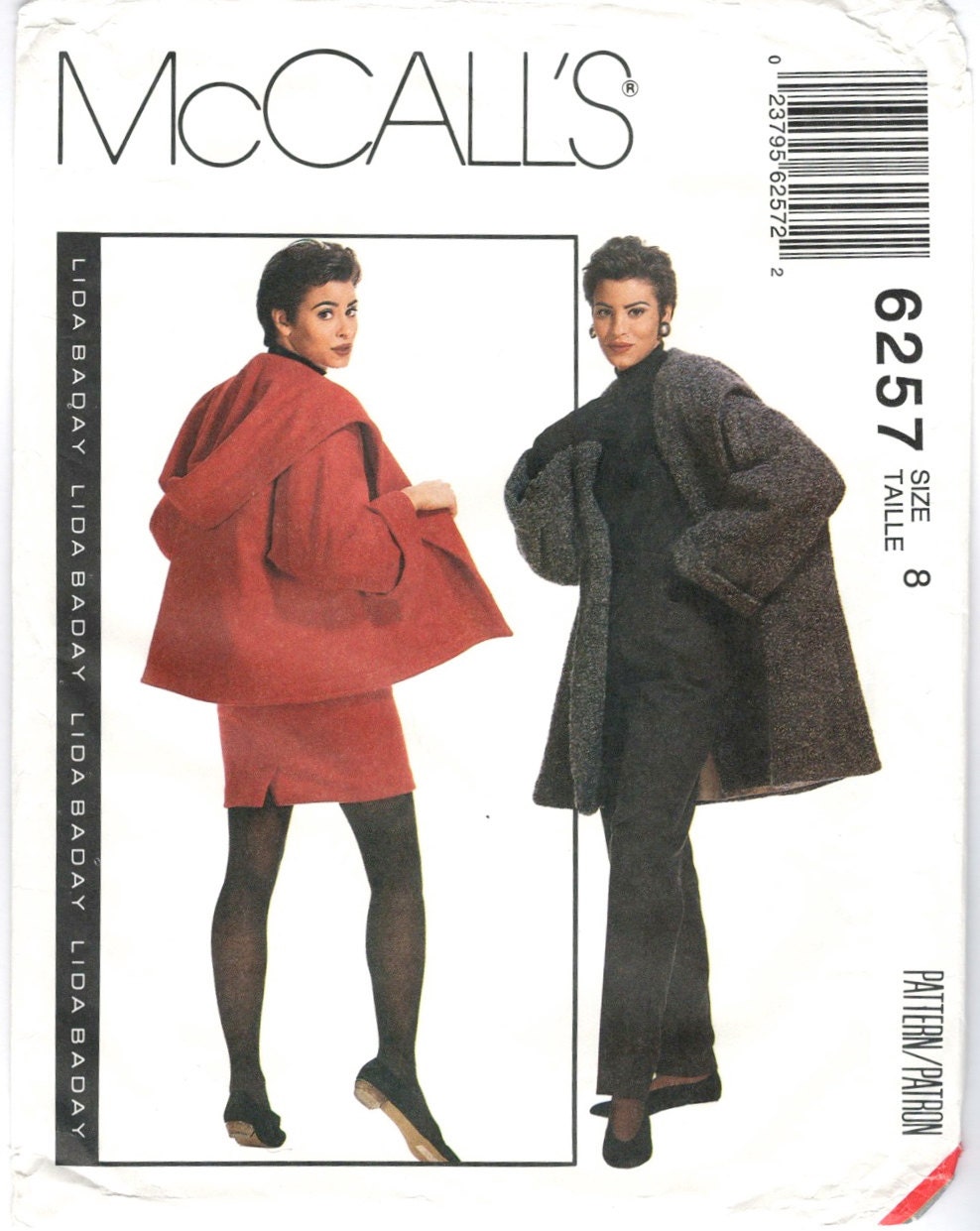 McCall's 6855 is a pattern for a bolero and sleeveless sheath dress in two lengths. The longer version has a high slit with underlay: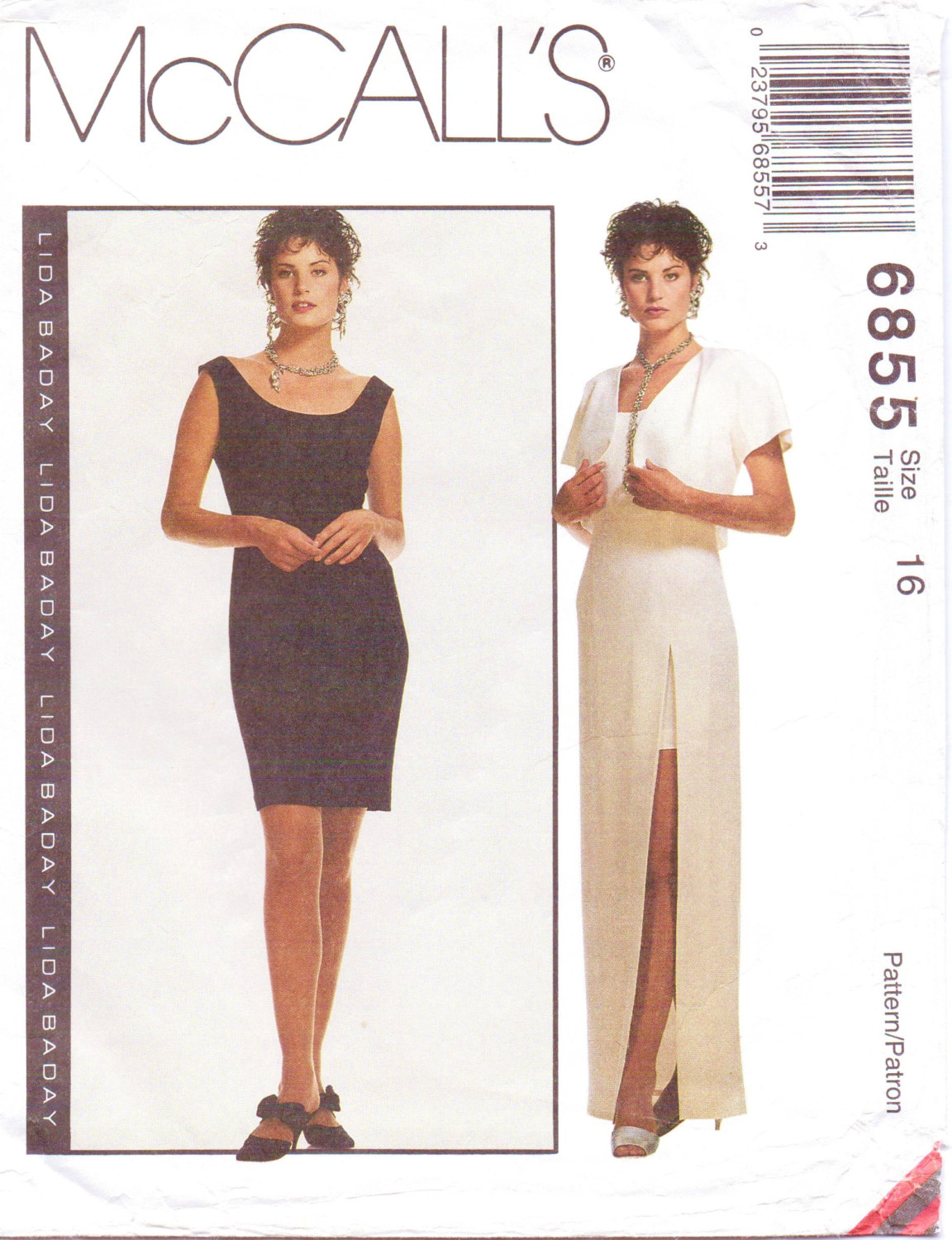 McCall's 8256 includes a long, double-breasted jacket, a short, cap-sleeved top, and wide-legged pants: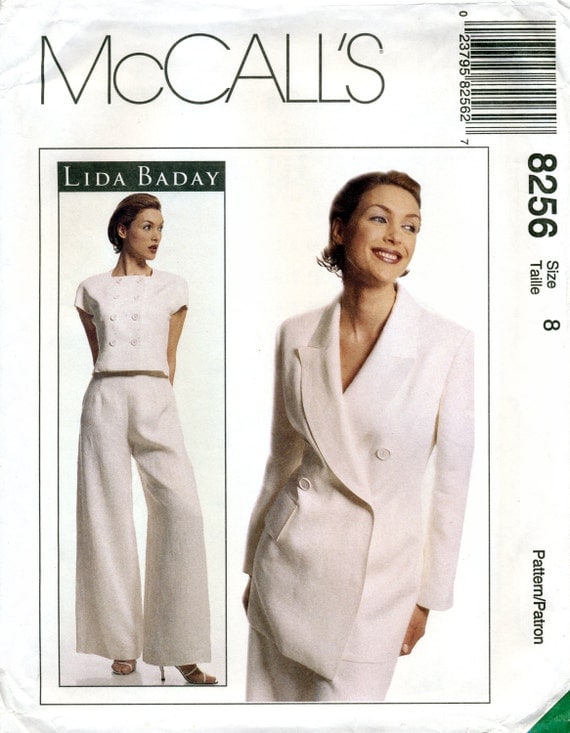 This 1997 design for an oversized shirt, pants, and cropped leggings for stretch knits could be new today:
McCall's 8823 is '90s-minimalist perfection with its fitted tunic with narrow straps, slim pants, and low-backed, sleeveless dress with mock back wrap: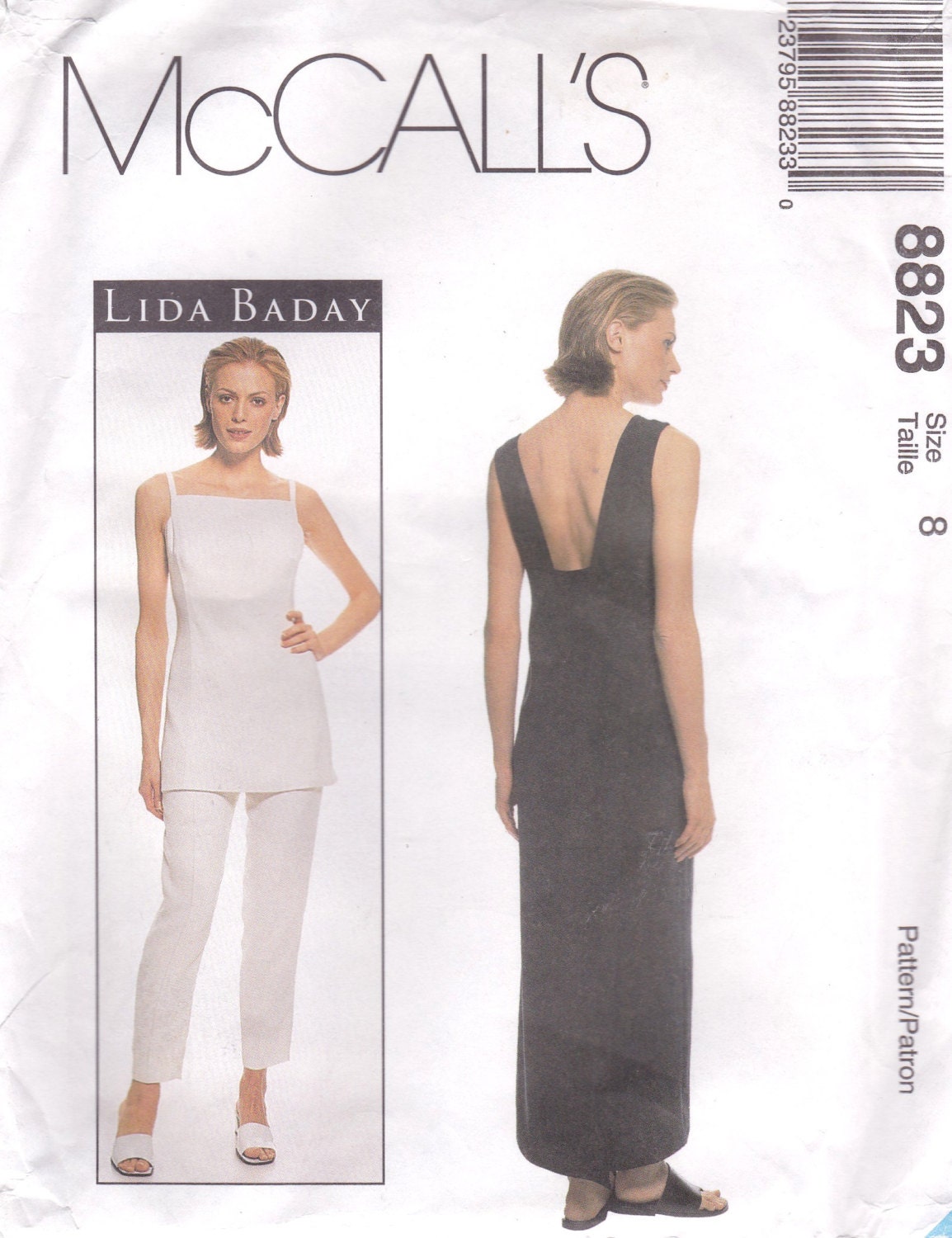 McCall's 9371 includes a sleek halter top for stretch knits and a short, wrap skort:
The long, stretch-knit dresses in McCall's 9379 are both '90s and classic: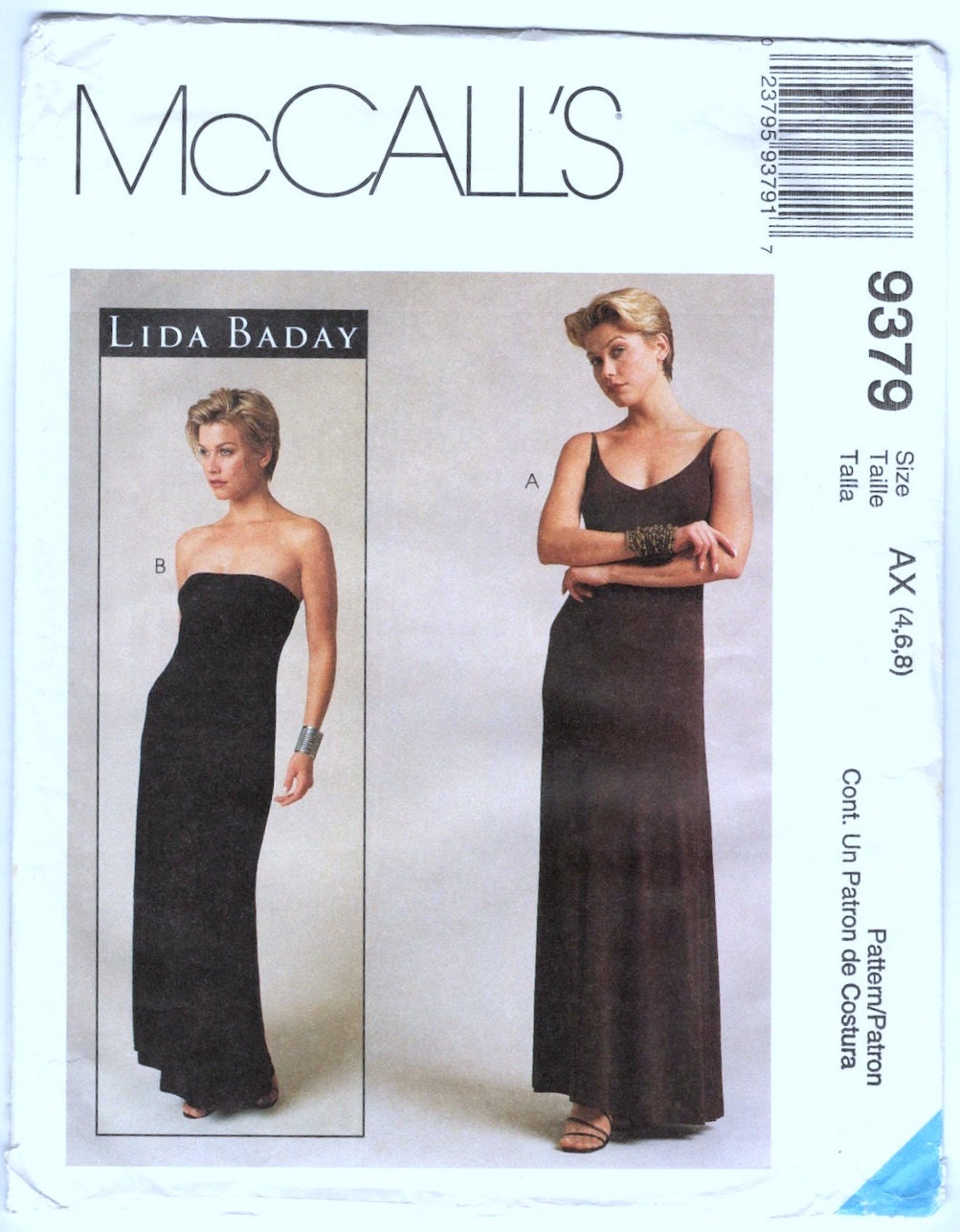 Just for fun, here are some more Fashion magazine covers featuring designs by Lida Baday:
Happy Canada Day, everyone!