This week, a look at official Addams Family patterns.
Ruth Myers' costumes won her her first Academy Award nomination. (The second was for Emma.)
The 1991 Addams Family was a Thanksgiving movie, so the costume licensing came the following year, in time for Halloween 1992.
Simplicity had two costume patterns, for children and adults. The adults' pattern was for adorable couple Morticia and Gomez.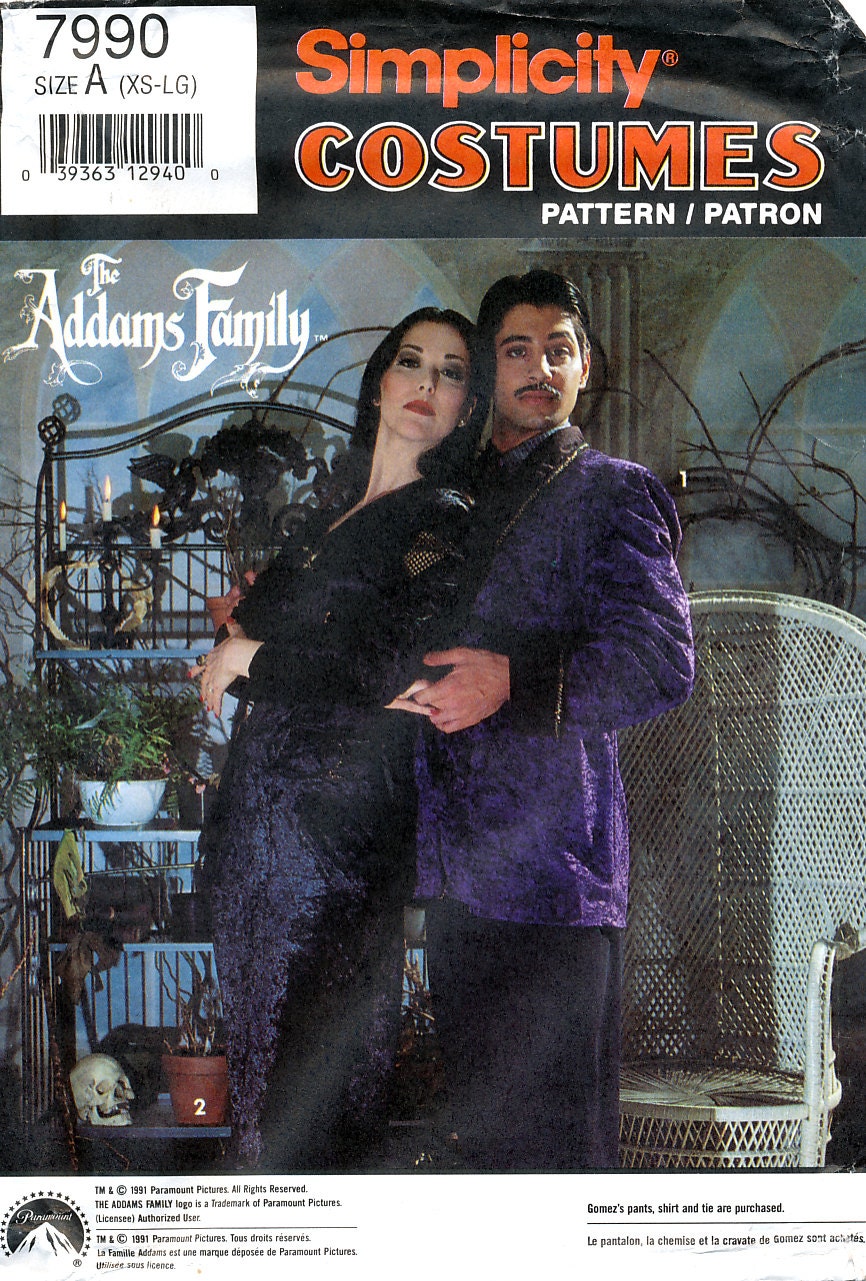 The children's pattern adds Uncle Fester and Cousin It (with "optional face cut-out"). We can only speculate as to why there's no Wednesday.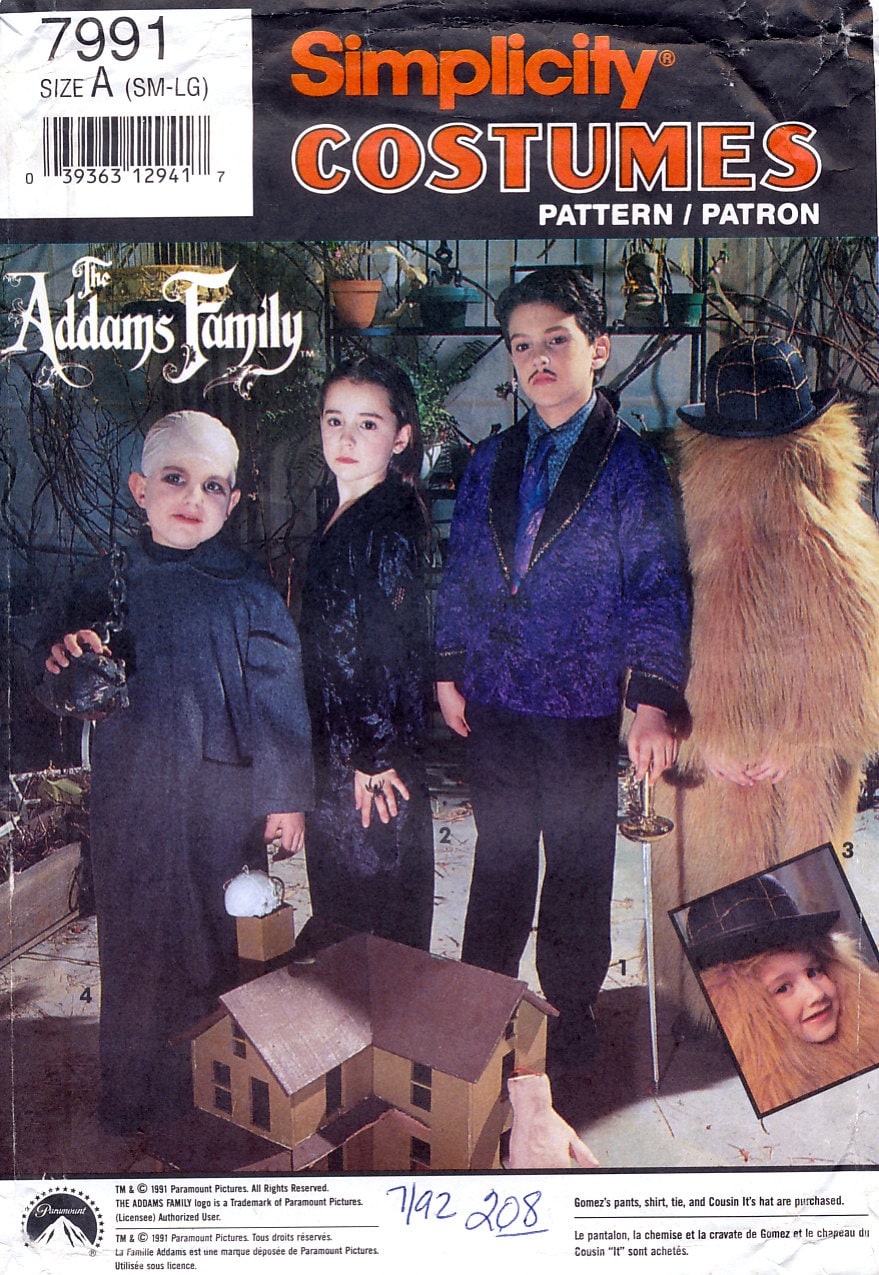 Happy Halloween, everyone!